Cost of EV tariffs unclear to consumers
A lack of clear information is making it difficult for electric vehicle (EV) drivers to work out the best electricity tariff to choose to charge their vehicles, according to new research from Citizens Advice.
28th January 2019 by Networks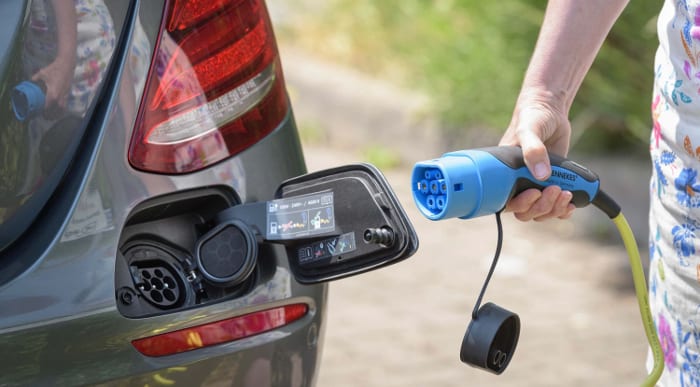 The charity also found a wide variation in the price of tariffs available. And that some consumers, such as those who are ineligible for the Office for Low Emission Vehicles (OLEV) charge point grant, aren't able to fully access the benefits of EV tariffs.
Unclear extras such as discounts on home chargers, free installation of chargers and discounts for public chargers, make it hard for consumers to determine the actual cost of a particular tariff.
The report – Take Charge -, finds there is a lack of comparison tools tailored to EV drivers and that EV tariffs rarely feature on existing price comparison sites.
The charity believes that solutions need to be developed to support EV drivers, including tools to help accurately estimate bills. It also believes that in time, price comparison sites should look to include EV tariffs and develop dedicated EV sections.
The research found that EV owners whose routine allows them to charge exclusively during the night will likely have a cheaper bill on an Economy 7 tariff.
Among the report's other key findings were that tariffs vary widely according to suppliers and meter type. The estimated annual costs ranged from £811 to £1,442.
The charity created a price model to estimate the annual costs of certain EV tariffs. It found that single rate tariffs varied between £1,298 and £1,442. While estimates for Economy 7 tariffs targeted at EV users ranged between £811 and £938.
The research highlights that EV-specific tariffs do not necessarily offer the best rates for EV users.
Some suppliers only offer home chargers to customers eligible for the OLEV Electric Vehicle Homecharge Scheme. The scheme provides a grant which is a 75% contribution towards the cost of one charge point and its installation up to a maximum of £500 (inc. VAT).
If consumers don't qualify for the scheme and can't access its financial benefits, the value of their tariff could be significantly different.
Other groups that may struggle to access the benefits of EV tariffs include those who don't want to pay by monthly direct debit. 8 of the 10 tariffs analysed only allowed for payment by monthly direct debit, with other payment options costing people more.
Gillian Guy, Chief Executive of Citizens Advice, said: "The EV tariff market is expanding rapidly and it is crucial that consumers can make informed choices.
"It's important to have genuine choice between competing tariffs. That means there needs to be transparency of costs and that suppliers properly support this growing group of consumers."
---
Comments
Login on register to comment