Surge in popularity for 'Power Up' safety website as parents teach at home
UK Power Networks' free website designed to help children stay safe around electricity has seen its visitor numbers rise by more than 90%
28th March 2020 by barnabyd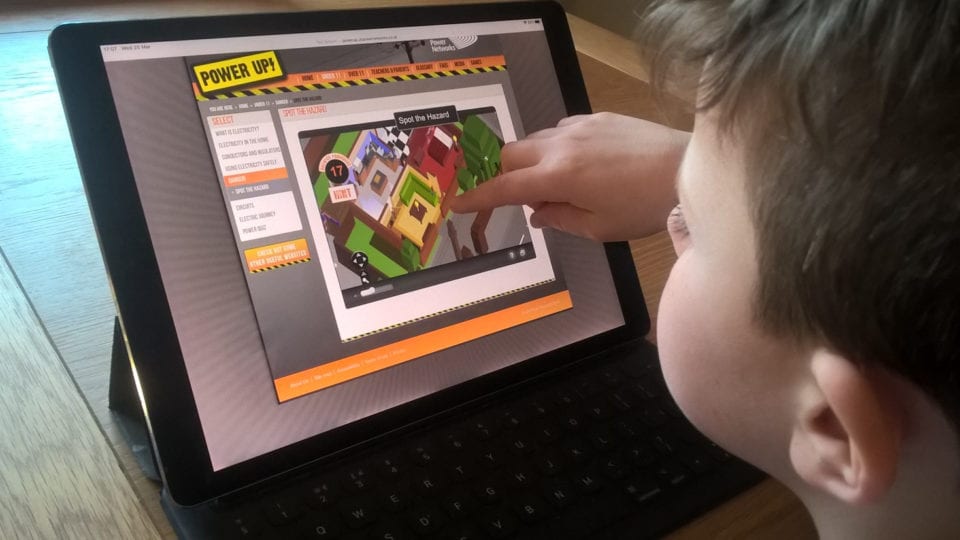 UK Power Networks' free website designed to help children stay safe around electricity has seen its visitor numbers rise by more than 90% in the past week.
The 'Power Up' website features lessons for children aged 7-14 including fun games and quizzes as well as safety guidance on the potential dangers of electricity.
With schools closed because of the coronavirus, many parents are having to teach their children at home and the site, which includes lesson plans for teachers, is a great way to introduce electricity as a topic.
There are special sections for under-11s and over-11s with the older age group given more detail about how electricity reaches homes and how to stay safe around overhead power lines including a 'spot the hazard' game and a 'Power Up"quiz.
Emma Palmer, who heads up safety communications at UK Power Networks, said: "It's nice to be able to share some good news at this difficult time for everybody. With so much home schooling taking place, Power Up has seen a significant rise in traffic and we have lots of fun resources there for parents and children to enjoy together.
"Because of the current travel restrictions due to coronavirus we haven't been able to do our usual engagement with children in schools and at other events, so it's fantastic that the information is still being used to help everyone to stay safe around electricity and we hope even more families will take advantage of it."
---
Comments
Login on register to comment