Taskforce sets out recommendations to modernise energy system
Digitalisation sits at the heart of five key recommendations set out by the Energy Data Taskforce that it says will modernise the UK energy system.
13th June 2019 by Networks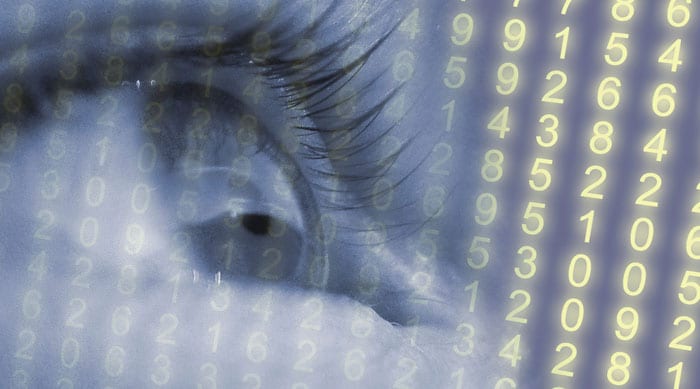 The Taskforce, commissioned by Government, Ofgem, and Innovate UK, believes the recommendations will also drive the energy system towards a net zero carbon future.
Run by the Energy Systems Catapult and chaired by Laura Sandys, the Taskforce has delivered a strategy centred around two key principles – filling in the data gaps through requiring new and better-quality data, and maximising its value by embedding the presumption that data is open. These two principles will start to unlock the opportunities of a modern, decarbonised and decentralised Energy System for the benefit of consumers.
Sandys said: "Data and digitalisation, while not the sole enablers of energy system transformation, are essential to optimising the value of assets and infrastructure, driving innovative services, better understanding risks, increasing system resilience, and driving us towards net zero carbon and decentralisation at best value to consumers.
"In addition, greater data openness will provide much superior price and market visibility, increase liquidity and drive investment into the right technologies, locations and solutions for the system, all delivering better system and price outcomes for consumers.
"The Taskforce has found that the energy sector faces a unique set of challenges which have hindered the progress towards a more digitalised, data rich system.
"A culture of risk aversion has dissuaded collaborative, data driven solutions, while a skills gap, where it is hard to get the right combination of data, energy and engineering talent, needs to be filled."
The Energy Data Taskforce has developed five recommendations within their report: A Strategy for a Modern Digitalised Energy System:
1. Digitalisation of the energy system – Government and Ofgem should use existing legislative and regulatory measures to direct the sector to adopt the principle of digitalisation of the energy system in the consumers' interest.
2. Maximising the value of data – Government and Ofgem should direct the sector to adopt the principle that energy system data should be presumed open, supported by requirements that data is 'discoverable, searchable, understandable', with common 'structures, interfaces and standards' and is 'secure and resilient'.
3. Visibility of data – A data catalogue should be established to provide visibility through standardised metadata of energy system datasets across government, the regulator and industry.
4. Coordination of asset registration – An asset registration strategy should be established in order to increase registration compliance, improve the reliability of data and improve the efficiency of data collection.
5. Visibility of infrastructure and assets – A unified digital system map of the energy system should be established to increase visibility of the energy system infrastructure and assets, enable optimisation of investment and inform the creation of new markets.
Chris Skidmore MP, Energy and Clean Growth Minister, said: "Transparent and accessible data will become ever more important as the UK develops its smart, green energy system. The way we share and harness that data will help us all as we move towards the greater use of low carbon technologies such as solar panels, battery storage systems and electric vehicles.
"The recommendations in this report will help to ensure data is at the forefront of our low carbon energy system which will continue to go from strength to strength as we power towards becoming a net zero economy by 2050."
Martin Cave, Ofgem chairman, said: "Data will play a crucial role in enabling competition and innovation to drive down prices for customers and provide them with new products and services.
"This is why Ofgem fully supports the Taskforce's five recommendations to improve data use. We will be working with BEIS, consumer groups and the industry to ensure better use of data unlocks a brighter future for energy consumers."
Ian Meikle, Innovate UK director – clean growth and infrastructure, said: "The recommendations of the Energy Data Taskforce are welcomed, and will pave the way to improved data quality and availability for innovators, and accelerate the transition to a net zero emission energy system.
"These activities will enable the UK to build upon its world-leading position in smart energy systems and directly support the activities of the Industrial Strategy Prospering from the Energy Revolution programme. Innovate UK will continue to work with BEIS, Ofgem and Energy Systems Catapult to ensure that UK companies have access to the data they need to develop cleaner, cheaper local energy systems that create prosperous communities across the UK."
Philip New, Energy Systems Catapult chief executive, said: "The transformation of the energy system will require an acceleration in the pace of innovation across the sector – digitalisation and data will be a key enabler of that innovation.
"We have been very encouraged by the support from the sector in developing these recommendations. There is strong ambition and appetite from key organisations to embrace data and digitalisation strategies and we hope that the recommendations of the Taskforce will help them accelerate decarbonisation and decentralisation to provide best value for consumers."
The Taskforce has identified that a staged approach should be taken towards achieving a modern, digitalised energy system.
---
Comments
Login on register to comment