Protection, monitoring and control
National Grid is rising to new challenges in the vital areas of protection, monitoring and control with one eye on its back and the other very much on the future. Ben Graff, head of T2 stakeholder engagement at National Grid, highlights the work being done by the system operator.
26th July 2018 by Networks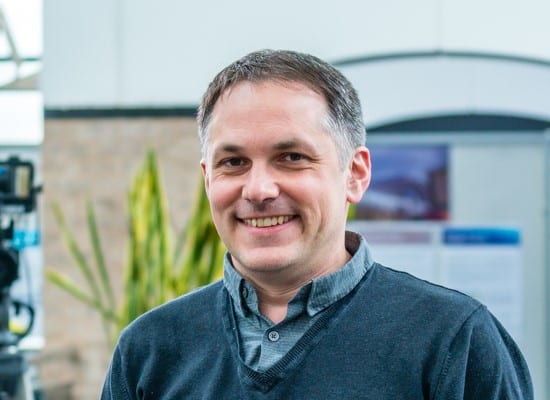 We need to protect our business in this febrile cyber security environment as the energy networks we operate are central to peoples' daily lives. And while working to defend our networks and systems from the cyber threat, we also need to keep our sights on making sure our business is in good shape to make the transition to the local carbon economy and head into the RIIO T2 phase of price control.
We live in a rapidly changing world and it is crucial we are ready to meet the challenges this brings with it.
In this article, I give an overview of our approach in three key areas. Firstly, in the context of smart asset replacement solutions. Secondly, the changing cyber security environment and our approach to that. Finally, I discuss the way in which we are addressing protection and control challenges as the network helps facilitate the transition to a low carbon economy. While many questions remain, what is clear is that we will need to continue to engage closely with all our stakeholders on these critical issues – both through the RIIO-2 process and beyond.
In RIIO-1 we worked in collaboration with our supply chain to develop new smart replacement solutions for our existing protection, monitoring and control equipment. We wanted to develop approaches that targeted upgrades to vulnerable and end of life components that would be delivered in less time and at a reduced cost. We trialled and revised our delivery approaches to find the optimum solutions – and we have made real progress. We have managed to upgrade equipment, maintain a reliable network and protect assets against current and anticipated future cyber threats, with savings on average greater than 30 per cent in overall cost and 50 per cent in delivery time. Our latest 2018 projection is that this will save consumers £169 million and these savings have been shared with consumers. Our approach has also reduced outages needed, helping to reduce constraint costs on the network. We will continue to engage and work with stakeholders to build on this success to date going forward.
Turning now to cyber security, we know that the world does not stand still and the challenges we face are only increasing. Recent cyber-attacks such as the "WannaCry" ransomware attack, the 2016 attacks on US water utilities, and the 2015 attack on Ukraine's electricity network all served to highlight the impact that can result from adversely affected network and information systems. The importance of protection, monitoring and control of our infrastructure has also been recognised by Government through the implementation of new EU wide cyber legislation in the form of the Network and Information Systems (NIS) Directive. We are working with relevant Government bodies; using the technical support and guidance they provide to ensure we are meeting the high level objectives of the NIS Directive and effectively protecting our networks and information systems from cyber-incidents. What we do know is that the risk of espionage to critical national infrastructure (both electricity and gas) is likely to continue to increase and is already rated as "severe" today. Clearly, some of the detail of the site specific issues we might identify cannot always be shared as openly as other aspects of what we do, but we are keen to work with all of you, to ensure we understand your wants and needs, as we develop a network that continues to be cyber-secure in the future.
Away from cyber-security, the transition to a low carbon economy means that we need to develop the associated transmission infrastructure to support that. This is incredibly positive for society and brings with it a significant change in renewable generation and other power electronics based applications in the electricity transmission network. However, together with the decommissioning of traditional synchronous generations this leads to a significant reduction of network inertia and fault levels. This will have a big impact on our existing protection and control devices, challenging the way we protect and control our transmission system.
It is essential that we understand the impact and take appropriate actions to mitigate the risks to ensure our protection and control system are sufficient and effective in dealing with changes in current and future network conditions, as the transmission system becomes increasingly complex and volatile. The reality is that network planning and operation which is based on the ability to predict and model behaviour is becoming very difficult to achieve without wider system observability. System monitoring is therefore an increasingly critical element in our tool kit to help manage system resilience. We need better system visibility to manage today's system, which requires a new suite of monitoring and analytical tools and resources to deliver monetised risk based asset management. In the T2 period, we believe that the installation of system monitoring equipment and the backhauling of data to a central system which provides the access, analysis and operating costs is essential if we are to properly observe and validate system performance. We need to have a more detailed discussion with all of you through the T2 process as to what this looks like and how we ensure that the transmission system continues to meet stakeholders current and future needs. Hence, why I really welcome the opportunity to share these initial thoughts with you.
In relation to all three of these areas we will continue to assess risks and will look to articulate our needs through the T2 stakeholder engagement process. We are engaging in bilateral discussions, industry forums, workshops and new stakeholder groups to help develop our business plans. Working with our stakeholders is vital to the development of our proposals. I encourage you to visit our new website called Your Energy Future. This new site holds key information and how to get involved in helping us build the energy system of the future.
Above all else, we are keen to engage with all of you both on the topics discussed in this article and anything else that matters to you. There are many outstanding questions and much to talk about, but what is beyond question is that protection, monitoring and control are critical areas for further debate during the T2 process and beyond. They are symptomatic of a world that is changing – bringing with it new risks and new opportunities. We approach both of these with equal vigour and we look forward to engaging with you on these crucial topics going forward.
---
Comments
Login on register to comment