Major power cut could have been prevented, expert claims
Friday's (9 August) major power cut was caused by an issue known to National Grid and could have been prevented, according to an expert from energy storage company Anesco.
12th August 2019 by Networks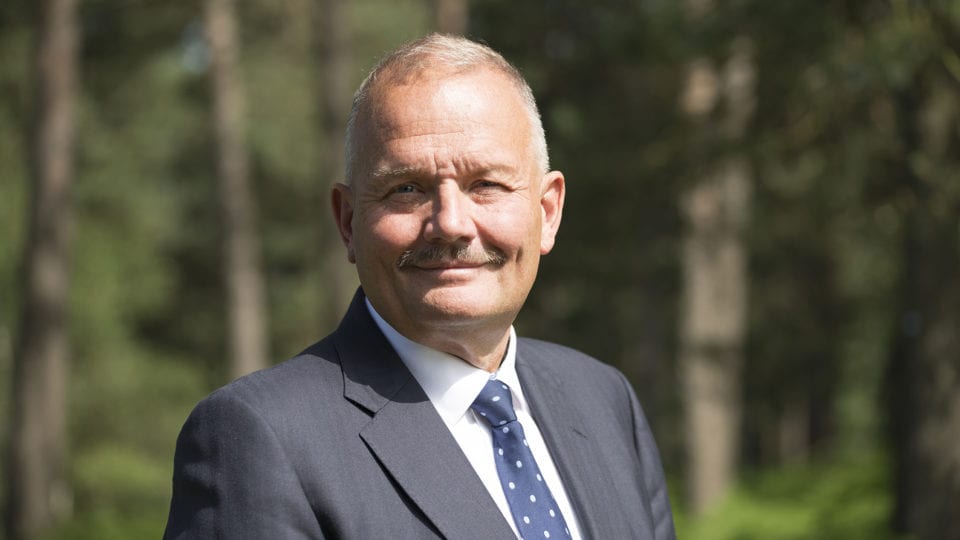 The UK suffered a major power cut, following simultaneous failures at a gas fired power plant in Bedfordshire and an offshore wind farm in East Yorkshire. The result was chaos for almost a million people living in England and Wales, with areas affected including London and the major transport network.
Anesco's executive chairman Steve Shine (pictured) said: "It would be easy for National Grid to write this incident off as a fluke event, but they have actually been aware of this potential issue for many years. Indeed, it can be seen in their System Operability Framework publications and was referenced in their System Needs and Product Strategy document.
"What is needed is a greater volume of faster response services, which can be called into action when the frequency drops. This would have prevented the need to turn the power off. Storage assets like our own 6MW Clayhill site responded to the event, but the fact is an insufficient volume of such assets have been procured."
According to Shine, energy storage could have prevented the power cut.
"Battery storage technology would have resolved this issue and is absolutely essential as we move towards a renewable network. Despite everyone knowing how important they are to the system, and promises being made about tariffs that would make batteries investable, it's 18 months later and we are still waiting. It's incredibly frustrating and if something isn't done, it will be the end of batteries – as no one will build them and no investor will touch them."
He added: "Fault here doesn't lie with the generators or the timing of the failures. The power cut and resultant cost to business and industry, lies squarely at the door of National Grid who failed to take appropriate preventative action and we await with interest the results of Ofgem's investigation."
Energy regulator Ofgem has already demanded an "urgent detailed report" on the failure from National Grid "so we can understand what went wrong and decide what further steps need to be taken".
Mike Ryan, asset management director, Anesco, added: "The loss of the two generators saw the frequency drop very fast and very low, which in turn led to National Grid's systems automatically kicking in to cut the power for a million people.
"What was interesting about this event was the role that battery storage ended up playing. Anesco's own Clayhill batteries fully responded to help catch the falling frequency. When National Grid cut off the power, the frequency bounced back very quickly, sending the system the other way and meaning our battery sites where then called on to balance the grid by taking power out.
"There has never been a clearer example of the vital role of storage for the grid. As more and more renewable generators come online and we drive towards 'net zero', such assets need to be effectively utilised and proper frameworks put in place to work with operators."
Andrea Leadsom, Secretary of State for Business, Energy and Industrial Strategy (BEIS), has commissioned the Energy Emergencies Executive Committee to consider the incident.
In a statement on Saturday (10 August), National Grid Electricity System Operator (ESO) said: "Any type of power cut can be disruptive to daily life, and the whole UK energy industry needs to understand the causes of yesterday's power cut and also why it was able to create such significant disruption to services across Great Britain, particularly the transport network.
"The National Grid ESO is therefore very pleased that the government has commissioned the Energy Emergencies Executive Committee to consider the incident and how it played out, and we will work closely with that investigation to ensure that learnings can be reflected in industry processes and procedures going forward.
"In the meantime the ESO has already initiated its own internal review of the response, and is collaborating closely with Ofgem, local distribution networks and affected power stations/generators to understand the cause of yesterday's power cut."
---
Comments
Login on register to comment