Dealing with uncertainty
"The future has never been more uncertain than it is now." That's the view of Mark Brackley, National Grid's project director for RIIO2, who spoke to Network editor Alec Peachey about a range of subjects including regulation, infrastructure policy and the future energy system.
31st July 2018 by Networks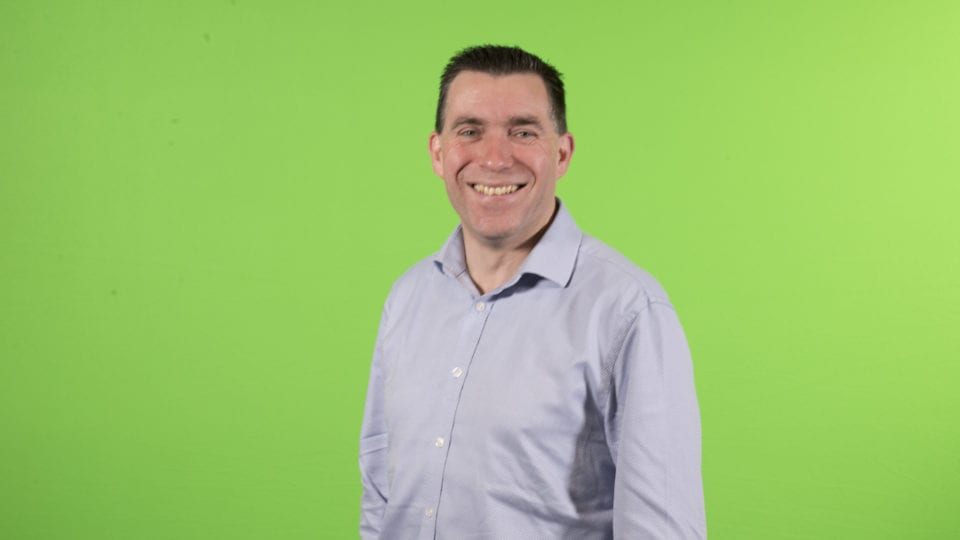 Speaking to me just days after National Grid held a roundtable discussion in association with Network entitled 'Creating infrastructure policy in an uncertain world', Brackley is in a reflective mood.
Attendees at the event debated a number of topics as they considered how policy and regulation can facilitate collaboration across infrastructure and create a framework for dynamic change in the face of multiple unknowns. With representation from a number of infrastructure sectors including water, telecoms and energy – there were a wide range of views on offer.
"What came out of the roundtable discussion is across the sectors the way that regulation is set up, the nature of the regulations that govern those sectors, needs quite a radical overhaul. That was the message that came through and it's one that I agree with," commented Brackley.
So how can this be achieved? "Moving to a decarbonised economy through decentralisation of energy sources and leveraging technology is going to be fundamentally different and therefore needs different types of regulations, different business models to come forward and a different way of thinking about how we enable the future," remarked Brackley. "Not only regulators, but all parties in the industry have got a role to play in trying to work out what that future might look like and the things we need to do to remove blockers to enable the lowest cost decarbonised energy future. I think some of the challenges that we see in energy are similar to the challenges in other sectors. In fact, the National Infrastructure Commission (NIC) published their assessment report on 10th July which highlighted a number of recommendations across the sectors and I think this highlights the challenges that there are, but also the interactions between sectors."
With this in mind, is there an argument for having one multi-utility regulator? Brackley isn't sure: "There's always an argument for these things. Whether it's the right answer or not, I'm not sure. I think the more that the sectors can work together to share ideas and challenge each other on how they're solving challenges within their sectors is a good thing. Whether it needs a single regulator I'm not sure. It feels like a big step from where we are, although arguably it is a live topic that's under debate.
"For me the kind of central theme running through all of the sectors is how do you assess the needs of dealing with uncertainty. The future has never been more uncertain than it is now. I think the risk is that uncertainty breeds a kind of dithering and not wanting to make decisions. This is a common theme and this is where reports such as the NIC assessment made some recommendations to start making some decisions and moving forward on things. I think that is helpful. It's a key challenge for companies and regulators to enable decisions to be made in an uncertain future rather than avoiding decisions because the future is uncertain."
RIIO2
With energy companies preparing their business plans for the next regulatory period, Brackley provided an insight into how National Grid has been gearing up for RIIO2. Ofgem has set out proposals for a new regulatory framework from 2021 and says these plans will deliver over £5 billion worth of savings for consumers over five years.
He said: "Ofgem set out in their RIIO2 framework consultation earlier this year a new model for enhancing stakeholder engagement in the process of preparing business plans for the next period. In electricity transmission we're essentially following what's called a constructive engagement model.
"It's a model that's similar to what's used in the regulation of Heathrow. Essentially, we're going out and engaging with customers in a three-step process.
"I would characterise them as listening and understanding priorities, co-creating the business plan and then testing the plan when it's pulled together in its entirety.
"The other thing that's new in the lead up to RIIO2 is that we've also established – and I think we were the first organisation to get this up and running – a new independently chaired stakeholder panel. This will oversee the process we're following for engaging with customers to make sure that it's done in a robust way and to scrutinise the business plans that come out of that process. That group has met for the first time and has been established for electricity and gas transmission. The group will oversee the process by which we arrive at a business plan into the price control process, which Ofgem then ultimately decide upon."
Trisha McAuley, an independent consumer expert, is chair of the panel.
Driving innovation and efficiency
Looking ahead to the next set of price controls, Brackley told Network that financial incentives will help drive forward innovation and efficiency.
He stated: "I think there is a role for strong incentives to be in play in the main price controls to drive efficiency, innovation and improvement. For example, strong incentives on TOTEX to deliver outputs at a lower cost is in consumers interest. That drives innovation and efficiency which is important for customers.
"I think one of the biggest issues for RIIO2 is how do we incentivise whole system outcomes? I think that's going to be one of the challenges of RIIO2 and is something that Ofgem have signalled they want to progress through whole system thinking. I think there's a big role for the system operator to play to provide information about where problems may exist on the network and encourage a range of different parties to bring forward potential solutions."
Overall, Brackley is confident that the sector will deliver during RIIO2 – just as long as it deals with uncertainty.
"I think the timeframe over when RIIO2 will operate, from 2021 for five or more years is going to be a very interesting time for the energy sector. Not least because of the take up in EVs. I think there are a number of ways in which we could see big changes to the shape of the energy system going forward. The big uncertainty is the pace of change. That's the hardest thing to grapple with. Just because there's uncertainty it doesn't mean it can't be managed. We should be putting effort into thinking about where the uncertainties are and how do they manifest? We're about to publish a piece of work we've undertaken to look at the impact on the transmission network of a highly decentralised energy system where there are huge amounts of storage, batteries, solar panels, etc.
"It looks at what the implications for the transmission network might be. What will the network need to do in that highly decentralised world? Some of the conclusions are quite interesting because what it says is you do still need a transmission network, it's just doing different things in that world."
According to Brackley, the need for a system operator will remain and there must be a focus on keeping networks safe.
"You still need it to make sure you're making the right investments to keep the network healthy and keep it protected against external threats, whether they be physical threats or cyber threats. It's about how you translate uncertainty into the decisions that need to be made in that price control. RIIO2 will play an important role because there are decisions that need to be made in that timeframe against an uncertain future."
Looking to the future, Brackley says the industry must keep moving forward and cannot afford to stand still.
"I think there is a risk of dithering that manifests as not enabling the future quickly enough," he comments. "Do nothing is often not an option. To give an example, we think there's going to be a need to invest significantly to protect UK infrastructure against an increasing cyber threat. I'm not sure there is a do nothing option there. There are decisions that need to be made and they manifest as either regretful decisions if we dither, or decisions that don't get taken, and therefore create blockers to the future transition of the energy system."
Look out for a write up in Network and Utility Week highlighting the themes discussed at the recent roundtable discussion: 'Creating infrastructure policy in an uncertain world'.
---
Comments
Login on register to comment