SSEN highlights charging solution to aid EV transition
Scottish and Southern Electricity Networks (SSEN) has highlighted a monitoring device as one solution to help avoid potential overloads on local electricity networks caused by sharp increases in the use of electric vehicles (EVs).
29th August 2018 by Networks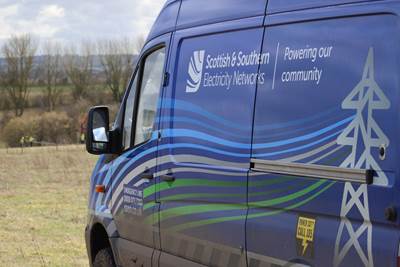 SSEN has published the response to its consultation on Managed Electric Vehicle Charging, which was part of the company's Smart EV project and funded by Ofgem's Network Innovation Allowance. It was undertaken alongside technology partners EA Technology and supported by all GB distribution network operators (DNOs).
It sought views on potential charging solutions to ensure a smooth transition to electric vehicles takes place with minimal disruption to customers whilst also avoiding unnecessary and costly network reinforcement.
The proposed interim solution would see the installation of a monitoring device at the local electricity substation and, with customer consent, in domestic properties, that would allow network operators to temporarily adjust EV charging when required. The solution is designed to address emergency situations where local networks have faulted, or are likely to fault, based on a rapid increase in electricity demand caused by clusters, or groups, of EVs.
Stewart Reid, head of DSO and innovation at SSEN, said: "SSEN fully supports the desire to decarbonise the UK transport fleet and welcomes the recent passage of the Automated and Electric Vehicle Bill by the UK Parliament that recognises the role of smart charging solutions.
"As a responsible network operator, it is our job to ensure the transition to electric vehicles is as smooth as possible, developing cost-effective, smart technology interventions to manage this demand without unnecessary upgrades to GB networks and disruption to consumers.
"Whilst we continue to work with industry to develop an enduring solution to managed charging, the proposed interim solution is an important step to ensure the UK realises its low carbon transport ambitions with no adverse impact to both EV users and electricity networks.
"We'd like to thank those who responded to our consultation, and our next steps to formally invite the market to provide the interim solution will be reviewed industry-wide to ensure the proposed option continues to serve in the best interests of GB electricity customers."
To read the full consultation response, please click here.
---
Comments
Login on register to comment