"Winning means you have impressed your colleagues"
As the deadline for entering the Network Awards 2020 approaches, Network is asking the judging panel for their tips on writing an impactful entry that stands out from the crowd. John Parsons, director of digital at the British Electrotechnical and Allied Manufacturers' Association, hopes to find a sector clued up on cyber security and digitalisation.
21st November 2019 by Networks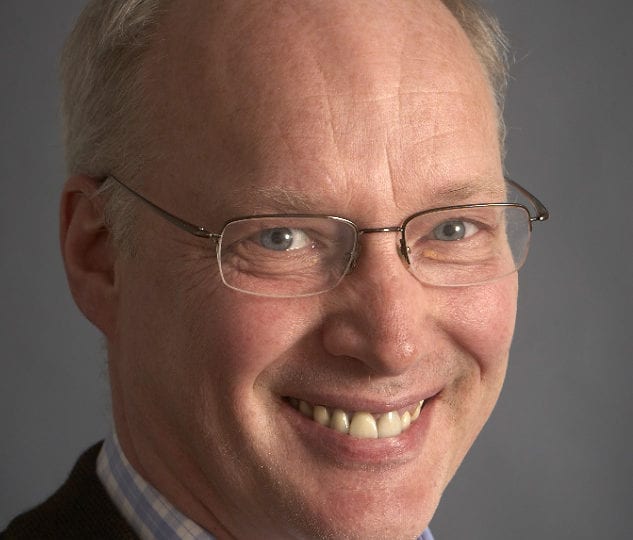 What did you think about the standard of entries in last year's awards?
Last year I was judging the innovation category, I was very impressed by the entries and I'd hope to see more of that high standard. We saw a wide variety of technologies and ideas, it made it a challenge to judge as we were seeing all sorts of different ideas.
What would you say is the value of participating in the awards?
The value lies in the industry recognition. It's a peer to peer judging process, it's about gaining recognition from your colleagues. In some awards schemes, the audience might be more general, but in the Network Awards, winning means you have impressed your colleagues.
What elements would you like to see in the awards submissions?
Whenever I'm doing judging, especially for innovation awards, I like to see evidence that the idea or scheme is genuinely innovative – in other word that it happened recently and hasn't been offered around for several years in a row. And is it genuinely innovative all over the world, or is it just a step forward in one corner of it? As a judge I want an understanding of how the innovation stands in comparison to what others are doing in different markets, for instance elsewhere in Europe.
Last year, National Grid Gas gave us a very good global comparison of how their initiative compared to other countries. If they can provide that information, it shows they understand what's going on in their area, not just in the UK. And not too much marketing – last year we read several entries from one company that looked similar, and a bit fluffy – we ignored all the stuff about the company and just focussed on the technical information and the innovation.
Are there are any issues you would like to see foregrounded in this year's awards?
Cyber security would be interesting, I haven't seen much around that, so entries showing that people are thinking about it would be good. And digitalised asset management, such as using Internet of Things devices to monitor switchgear and transformer status and condition. We don't hear about it much, but it is going to be an important area in the future and it's certainly an area where it would be good to see innovation.
And of course we'll be hoping to see more around electricity network flexibility, and how renewable sources and storage can connect to the network.
On cyber security, don't people hold back from talking about it out of fear of disclosing too much to 'listening ears'?
We shouldn't be revealing useful information but I'm always nervous about relying on secrecy to protect systems, the listening ears may well know what's going on anyway! Of course, it's all got to be very secure, with end-to-end encryption, and every part of the system has to be secure – including mobile phones. But I feel the topic could do with more of an airing and more discussion.
Another area that's absolutely vital is training. Or rather, the challenge is attracting people into the sector in the first place; once they are in I think that we train them well. I think the schools need to understand that the sector is a good place to have a career. From speaking to BEAMA members, they often prefer to take people straight from school then train them via a graduate apprenticeships, as then they have more loyalty to the company. Last year, in the Apprentice of the Year category, I remember we had a heated debate with strong feelings – that's exactly how it should be.
Do you think the entries will demonstrate the sector is on track for net-zero in 2050, or otherwise?
From what I remember from last year, the entries were often more about doing what we do a bit better, rather than developing new ways of doing things. I would suggest that they look at losses, as UK losses are relatively high in a European context and this is an area coming under a lot of scrutiny. So how they need to evolve networks to cope with new electricity sources will be the key issue, and it would be good to see more projects funded under the Ofgem Electricity New Innovation Competition in the awards – either if the network company enters, or the innovation developer, supported by the networks.
To start your entry to the Network Awards, click here.
---
Comments
Login on register to comment