UK government commits to 2050 net zero emissions target
Prime Minister Theresa May has announced that the UK has committed to cut greenhouse gas emissions in the UK to almost zero by 2050.
12th June 2019 by Networks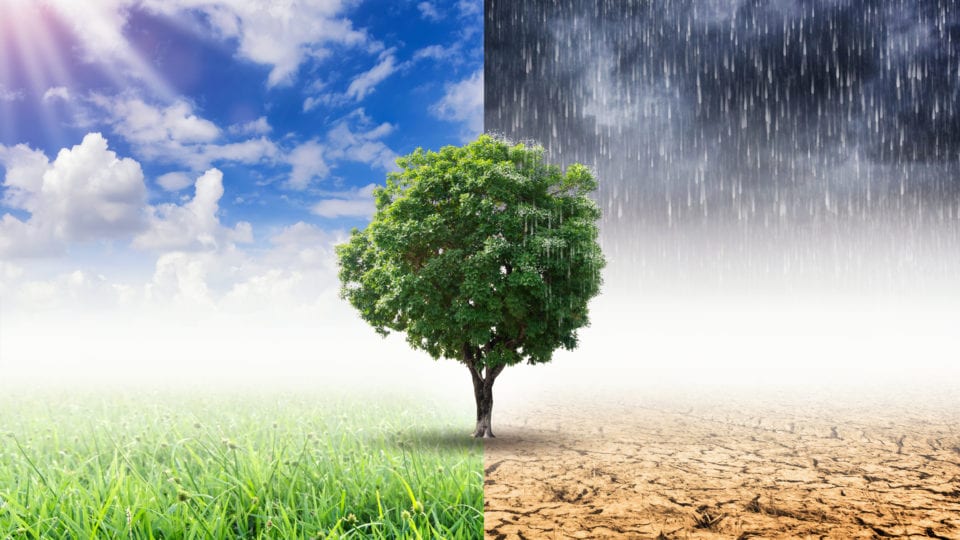 The statutory instrument to implement this will be laid in Parliament today meaning that the target will be legally binding. This will amend the Climate Change Act 2008.
This legislation will mean that the UK is on track to become the first G7 country to legislate for net zero emissions, with other major economies expected to follow suit.
In May the Committee on Climate Change put forward recommendations to move beyond an 80% target and deliver net zero emissions by 2050.
The news has been welcomed by the Energy Networks Association (ENA) who say that innovation and infrastructure will be key to delivering the Government's 2050 'net zero' carbon emissions target.
The Prime Minister said: "As the first country to legislate for long-term climate targets, we can be truly proud of our record in tackling climate change. We have made huge progress in growing our economy and the jobs market while slashing emissions.
"Now is the time to go further and faster to safeguard the environment for our children. This country led the world in innovation during the Industrial Revolution, and now we must lead the world to a cleaner, greener form of growth.
"Standing by is not an option. Reaching net zero by 2050 is an ambitious target, but it is crucial that we achieve it to ensure we protect our planet for future generations."
Secretary of State for Business, Energy and Industrial Strategy Greg Clark said: "We want to continue our global leadership and that's why we are introducing a legally binding net zero target to end the UK's contribution to global warming entirely by 2050. The report we commissioned from the Committee on Climate Change makes clear that we have laid the foundations to achieve a net zero emissions economy, and that it is necessary and feasible.
"Almost 400,000 people are already employed in the low-carbon sector and its supply chains across the country. Through our modern Industrial Strategy we're investing in clean growth to ensure we reap the rewards and create two million high quality jobs by 2030."
Commenting on the announcement, ENA chief executive David Smith said: "We warmly welcome today's announcement. Given the time that we have available it is vital that the Government and the regulator act now to get the right policies in place to turn the 2050 target into a reality. The time for waiting is over.
"We need to invest to innovate and to deliver the right infrastructure at the lowest possible cost to the public. That will mean more renewable energy projects, more electric vehicle charging points and a decarbonised gas grid, for which hydrogen is an absolute necessity. Public support for Net Zero is key, and so we must have the tools to deliver for them."
John Pettigrew, CEO of National Grid said: "Government has shown today the right leadership in legislating for a 2050 net-zero target. Britain has an opportunity to cement its global leadership in reducing emissions, and to create new economic opportunities as a result. Industry and government must now work together to make the huge progress needed in the decarbonisation of heat and transport, building on the good work which has begun. As the first major economy to legislate for net-zero, we should all now get behind the UK's bid to host the UN Framework Conference on Climate Change (UNFCC) COP26 conference next year."
National Infrastructure chair Sir John Armitt said: "Protecting the UK's economy and environment from the impacts of climate change is a probably one of the biggest challenges we face in the decades ahead. We cannot do this without first putting in place the infrastructure we need to change how we travel and power and heat our homes and businesses.
"The National Infrastructure Assessment is a fully costed plan that would ensure that at least 50% of our electricity is from renewable sources by 2030 and supports action now on determining how we heat our homes and support consumers switching to cleaner electric vehicles.
"This autumn's National Infrastructure Strategy must be unambiguously bold in using the Assessment to set a clear and achievable path to ensure the UK becomes a low-carbon nation."
---
Comments
Login on register to comment