The heat is on: The Smart Systems and Heat Programme
Decarbonisation targets demand a 50-fold ramp up in the conversion of domestic properties to low carbon heating. The Smart Systems and Heat programme will set out how this can be achieved.
24th May 2016 by Networks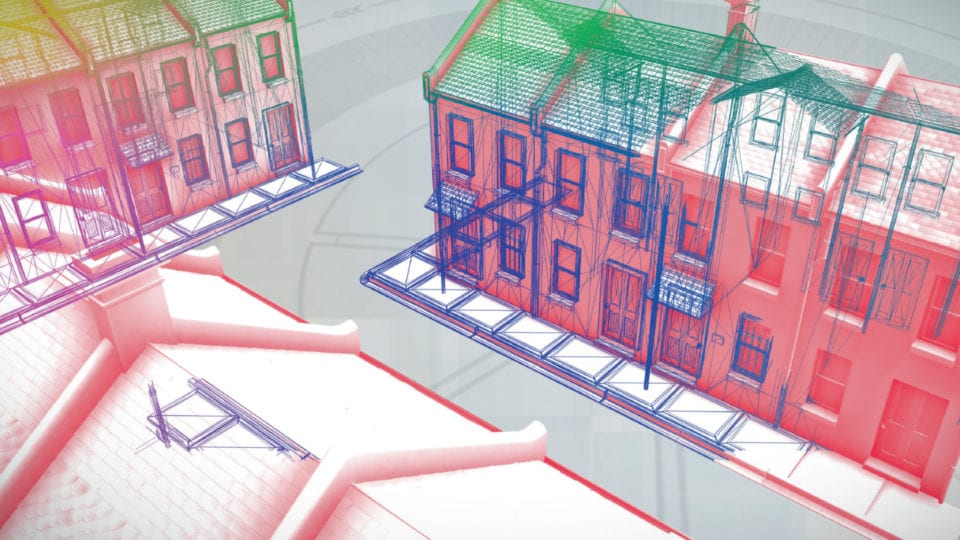 Household space and water heating in the UK contributes around 100 million tonnes of CO2 annually to the atmosphere, equating to 20% of national carbon emissions. The decarbonisation of heat is therefore vital to enable the UK to achieve its overall emissions reduction target of 80% on 1990 levels by 2050. Indeed, studies show it is more cost-effective to virtually eliminate emissions from buildings than initiate deeper cuts in transport and industry.
In essence, the decarbonisation of buildings will require the replacement of gas boilers with a combination of low-carbon heating, such as heat networks, heat pumps and low carbon gases, alongside improved insulation and home energy management systems. In addition to the building of new sustainable homes, around 26 million existing homes will require retro-fitting. If this were to be accomplished between 2025 and 2050, it would require a conversion rate of 20,000 homes each week. This is 50 times greater than the existing domestic conversion rate to low carbon heating.
In response to these challenges, the Energy Technologies Institute (ETI) commissioned a major Smart Systems and Heat (SSH) programme in 2012. In 2015, the ETI's SSH team transferred into the new Energy Systems Catapult (ESC) with the first phase of the programme (research, design, development and testing) delivered by the ESC as a supplier to the ETI. The aim is that phase two – the demonstration of phase one design – will be delivered independently of the ETI from 2017.
The ambition of the SSH programme is to create future-proof and economic local heating solutions for the UK, connecting together an understanding of consumer needs and behaviour with the development and integration of new technologies and business models.
The associated insights will help develop the knowledge base across industry and the public sector, providing information and an evidence base for policymakers, and building industry and investor confidence to deploy solutions at the required rate.
The programme has two distinct phases:
• Development of tools, products and business models;
• Validation and demonstration of the solutions at a scale required to support a 50 times increase in deployment rates.
There is no one single technology solution to decarbonise domestic heat, so the real challenge is integrating existing and new approaches in a way that delivers consumer needs within a viable commercial framework. If this challenge wasn't taxing enough, it is exacerbated by the fact that the mix of solutions will also look different in every geographical area, as it will be dependent on local resources and preferences.
The approach being taken by the SSH programme is to first develop and demonstrate the tools required to focus local area energy strategy and infrastructure deployment to build consensus amongst local stakeholders, such as Local Authorities and Network Operators. Secondly, the programme seeks to demonstrate and evaluate new domestic energy services that meet the requirements of residents.
New domestic solutions will inevitably need to improve upon present consumer comfort and experience, whilst coping with massive seasonal and daily heat demand variations – rising from as low as 50GW in summer and peaking at 300GW in winter.
Ensuring long term success
The foundations of any long-term success in decarbonising heat will require the provision of improved products and services based on understanding how people use heat in their homes.
Unsurprisingly, the work has shown that there are a large number of factors affecting domestic behaviour and household energy use. Consequently, there is a need to develop flexible solutions that cater for a range of requirements, for example giving people better control of what they spend on heating.
The ETI's Energy System Modelling Environment (ESME), a national energy system design and planning capability, illustrates the preferences and trade-offs around the attainment of climate change mitigation objectives. Figure 1 shows potential space and water heat delivery in 2050, within the context of a least cost transition.
This depicts the displacement of natural gas use for domestic heating, with a growing dependence on low carbon heat distributed by local heat networks, alongside individual electric heat sources. Other solutions include low carbon gas and the retention of some natural gas for use in peak demand periods. The challenge is to identify the solutions that most effectively meet the particular needs and characteristics of individual local areas.
Developing local area strategies
To enable a cost effective low-carbon transition, more advanced local area energy planning is needed to identify the right technologies in the right place, at the right time. These "right" solutions will be influenced by a number of variable factors, including local resources, political support and leadership, consumer and community preferences, technological innovation and cost.
The ETI has, in partnership with local authorities, created a software modelling tool, (Energy Path Networks), to help develop local area energy strategies. Energy Path Networks, and the capability of the ESC team, enables the gathering and analysis of a wide range of data to create a local representation of all energy demand and supply for a local area.
The tool maps the impact of future growth on local energy systems and develops pathways for a cost effective, local, low carbon energy transition. These pathways reflect the unique priorities of individual local authorities and work collaboratively with electricity, gas and heat network operators on which energy options are most appropriate for a local area, and in what order they should be prioritised.
The ESC is currently working on the development of local strategies with Newcastle City Council, Bridgend County Council and the Greater Manchester Combined Authority.
There are many known technologies and new domestic services which have great potential, but it is not yet clear which will work at scale so different approaches need to be tested.
As the ESC forges onward with demonstration projects under the SSH programme, the dynamics of applications of increasing scale in a variety of geographies will become clearer.
As this happens we will have increasing power to evaluate and refine the many human, technical and commercial features to prepare for the 50 times increase in deployment rate required, ultimately enabling the affordable transition to low-carbon homes. Grant Bourhill, director, smart systems and heat, Energy Systems Catapult
---
Comments
Login on register to comment