National Grid profits surge
National Grid Group has announced a substantial rise in profits in the year to the end of March.
18th May 2017 by Networks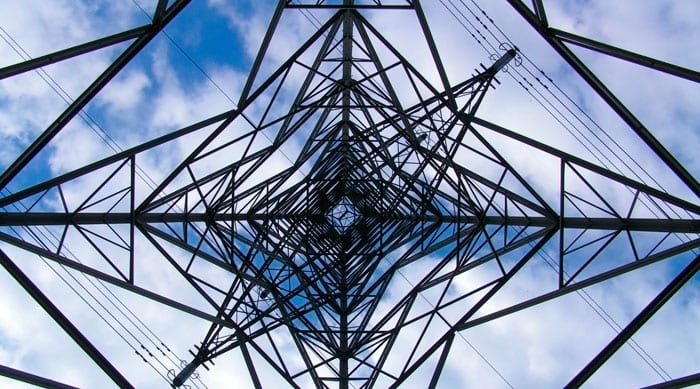 Adjusted operating profits grew 14 per cent to £4.6 billion, whilst adjusted pre-tax profits were up 13 per cent to £3.6 billion. Reported pre-tax profits fell 3 per cent to £2.9 billion.
"Last year was an important year for National Grid," said chief executive John Pettigrew. "We invested record capex of £4.5 billion delivering a safe and reliable service for customers. Our focus on efficiency has also generated £460 million of savings for customers in the first half of the eight year RIIO framework."
He continued: "National Grid is well positioned for the future with a rebalanced, higher-growth portfolio, and we are actively taking steps to evolve the business to meet the changing needs of our customers."
National Grid grew its regulated asset base in the UK by 4.2 per cent – or £2 billion – in 2016/17, compared with 4.8 per cent – or £1.9 billion – in the previous year.
Electricity Transmission
Adjusted operating profits from electricity transmission in the UK jumped by 17 per cent year-on-year to £1,372 million, although there was a more modest rise of 6 per cent to £1,235 million when accounting for the timing of revenue receipts. The return on equity fell by 0.3 percentage points to 13.6 per cent.
National Grid invested £1,027 million in its electricity transmission operations over the year, a 5 per cent fall on the previous period. This reflected the completion of phase one of its London Power Tunnels project and lower spending on the Western HVDC link. The company expects to increase investment over the next year. The regulated asset value of the business rose by 5 per cent during 2016/17 to £12,464 million.
Totex spending covered by the RIIO framework was £1.2 billion, compared with an allowance of £1.4 billion. The company expects to pocket £87 million of the difference.
National Grid volunteered to defer £480 million of its RIIO allowance for electricity transmission as part of Ofgem's mid-period review. This, it said, would enable "better alignment of the funding with the likely timing of spend and help to lower customer bills in the near-term".
Gas Transmission
The group's gas transmission business in the UK saw a 5 per cent rise in adjusted operating profits to £551 million, and an even greater increase of 7 per cent to £449 million when excluding timings. The return on equity dropped by 1.7 percentage points to 10.8 per cent.
Investment grew 15 per cent to £214 million due an increased spend on the Feeder 9 project to build a pipeline under the Humber estuary. Spending is projected to rise in 2017/18.
Totex spending under RIIO was £351 million compared with an allowance of £312m. National Grid's share of the achieved efficiency savings is expected to be £17 million.
Gas Distribution
In March of this year, National Grid completed the partial sale of gas distribution business, National Grid Gas Distribution (NGGD), which has been separated from the rest of the group and subsequently rebranded Cadent.
National Grid sold a 61 per cent stake to a consortium of international investors, receiving £3.8 billion in cash and a further £1.8 billion in debt financing. The deal valued the business at around £13.8 billion.
The group will return £4 billion of the proceeds to shareholders, subject to their approval.
Adjusted operating profits from NGGD increased by 2 per cent in 2016/17 to £898 million. There was an 8 per cent rise to £920 million when excluding timings. The business achieved a return of equity of 14 per cent, up one percentage point on the previous year.
National Grid invested £558 million in the company, as its regulated asset value grew by 3.5 per cent to £8,979 million.
Totex spending as part of RIIO was £945 million, set against an allowance of £1,076 million. Of the achieved efficiency savings, £82 million is expected to go to National Grid.
The group has announced an agreement for the potential sale of a further 14 per cent stake in Cadent for £0.8 billion in cash, broadly in line with the original deal.
'Other Activities'
Adjusted operating profits from National Grid's "other activities", which include the operation of its Grain LNG terminal in Kent and its IFA2 electricity interconnector with France, were down 53 per cent to £177 million.
This was partly down to a 41 per cent fall in adjusted operating profits from IFA2 to £72 million, reflecting bumper earnings in 2015/16 due to an "unusually high power price differential between France and the UK" in the first half of the year.
National Grid said the performance of the interconnector this year was unaffected by the work to repair damage to two cables damaged in Storm Angus as any losses were recovered through insurance.
---
Comments
Login on register to comment