National Grid completes sale of majority stake in gas distribution networks
National Grid has completed the sale of a 61 per cent share in its gas distribution business to a consortium of international investors.
3rd April 2017 by Networks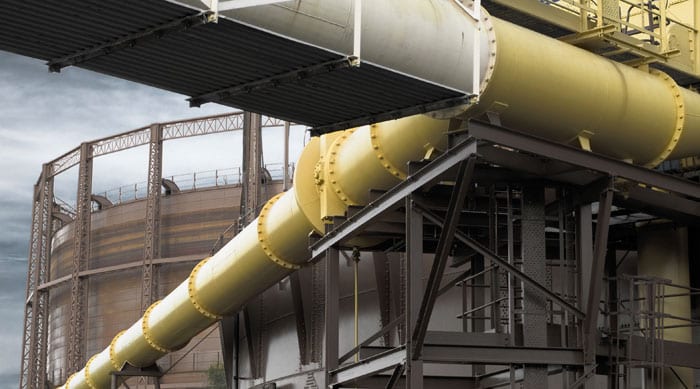 National Grid Gas Distribution comprises of four gas networks in North London, the East and North West of England and the Western Midlands. They together serve roughly half of all connected households in the UK via 130,000 kilometres of pipelines.
"This transaction will enable National Grid to continue to build a strong asset portfolio"
The deal, which was announced in December, values the business at £13.8 billion, including all debts. National Grid has been paid £3.8 billion in cash and a received a further £1.8 billion through debt financing. It has pledged to return £4 billion of the proceeds to shareholders.
The stake in National Grid Gas Distribution was bought by the Quad Gas Group consortium, which is made up of Macquarie Infrastructure and Real Assets, Allianz Capital Partners, Hermes Investment Management, CIC Capital Corporation, Qatar Investment Authority, Dalmore Capital and the International Public Partnerships fund run by Amber Infrastructure Limited.
National Grid will retain a 39 per cent stake in the newly-formed holding company for the business, although it has also agreed to the possible sale of an additional 14 per cent stake to the consortium any time between 1 March 2019 and 31 October 2019 and subject to at least six months' notice.
The sale would be conducted on "broadly similar terms" to the original deal and National Grid expects to be paid £0.8 billion in cash if it goes ahead.
National Grid chief executive John Pettigrew said: "I'm pleased that we have successfully completed the sale of a majority interest in our UK gas distribution business. This was a significant and complex transaction, under a tight timetable, which has delivered a good outcome for our customers, employees, and shareholders.
"This transaction will enable National Grid to continue to build a strong asset portfolio that delivers attractive total shareholder returns, while maintaining a strong balance sheet."
Alongside the sale, National Grid has agreed to make a "voluntary distribution of £150 million for the benefit of energy consumers".
---
Comments
Login on register to comment