Low-carbon heat networks awarded £24 million
The government has awarded a total of just over £24 million to nine local authorities around Britain to kick-start the roll out of low-carbon heat networks.
7th April 2017 by Networks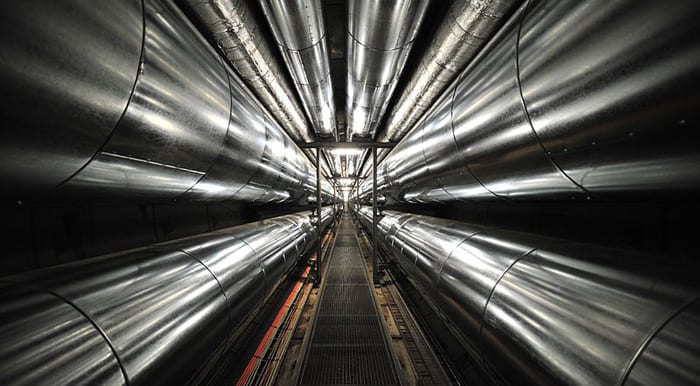 The seed money is the first to be handed out as part of the Heat Networks Investment Project, for which a £320 million pot has been set aside by the Department for Business, Energy and Industrial Strategy (BEIS).
"The £24 million in government funding awarded to these projects will help deliver low-carbon energy at competitive prices for local consumers."
The funding was awarded to four projects in London, two in Manchester and one each in Sheffield, Crawley and Colchester through a pilot competition launched in October last year.
BEIS additionally granted £200,000 of early stage funding to four local authorities in Trafford, Islington, Buckinghamshire and Middlesborough to enable them to develop their projects, which remain in the planning stage.
"This will build a pipeline of high quality projects ready to compete for future rounds of capital funding," the department said in a statement.
A total of £39 million was up for grabs, meaning £15 million has been left unallocated and will be returned to the main pot.
By effectively acting as "central heating for cities", BEIS said heat networks have the potential to reduce heating costs by more than 30 per cent in some instances.
"Energy innovations like heat networks can cut costs for households and reduce carbon emissions, as almost half of the energy we use goes towards heating our homes and buildings," said climate change and industry minister Nick Hurd.
"The £24 million in government funding awarded to these projects will help deliver low-carbon energy at competitive prices for local consumers."
Tim Rotheray, director of the Association for Decentralised Energy, commented: "All of these projects will be led by local authorities, helping their communities take control of their energy bills, generating heat and power locally, and using a range of efficiency and renewable technologies.
"The government's £320 million commitment over this parliament is vital to develop this new UK industry, and will secure hundreds of millions of pounds in local infrastructure investment and new skilled jobs.
"Alongside this commitment, industry is developing new compliance requirements to ensure the highest standards in building and operating networks."
The Heat Networks Investment Project will run for five years, with competitions held annually to allocate funding. It is expected to support the development of up to 200 heat networks and draw in around £2 billion of wider public and private investment.
Only local authorities were eligible to participate in the pilot competition, although future funding rounds may be opened up to others.
The nine winners (and their heat sources):
Sheffield District Energy Network (energy-from-waste)
Somers Town Phase 2, Camden (gas combined heat and power)
Manchester Civic Quarter Heat Network (gas combined heat and power)
Colchester Northern Gateway (heat pump)
Wood Street South, Waltham Forest (gas combined heat and power)
Becontree, Barking and Dagenham (gas combined heat and power)
Church Street District Heating Scheme, Westminster (gas combined heat and power)
Crawley Town Centre Heat Network (biomass boiler and gas combined heat and power)
St Johns Heat Network, Manchester (gas combined heat and power)
A recent report by the Institute for Public Policy Research concluded that further support for heat networks could unlock up to £22 billion of investment by 2030. Its recommendations included extending funding through the Heat Networks Investment Programme to the end of the next decade.
---
Comments
Login on register to comment