Flexible Networks: Storage & DSR Conference
As energy networks prepare to meet the demands of a flexible power system, Network, the UK's only dedicated media brand for engineers in gas, power and heat networks, is launching Flexible Networks: Storage & DSR - a unique conference exploring today's solutions to tomorrow's challenges.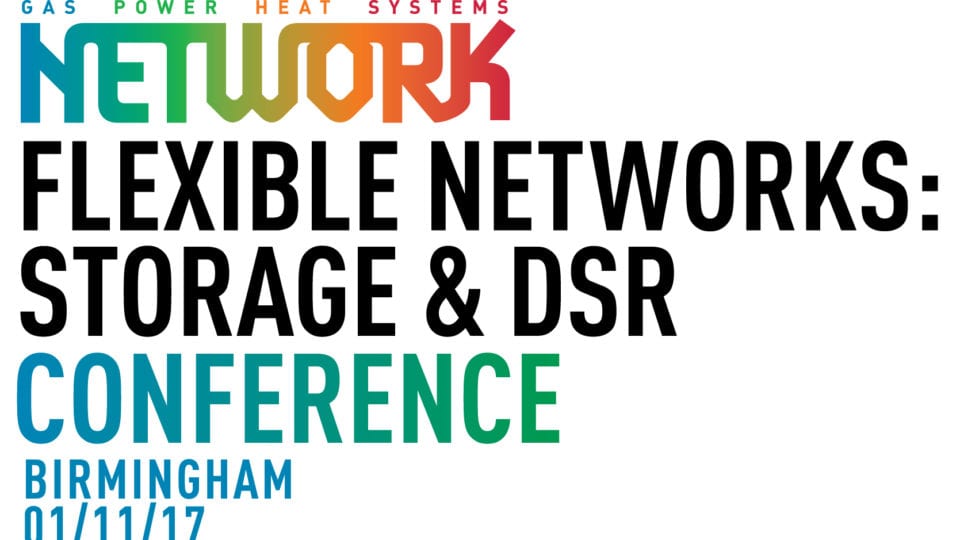 The conference will explore the drivers for flexibility and set the strategic context, before diving into the detail of operational and technical solutions around storage and DSR, including the latest findings from innovation-funded studies. It will ask how customers and other stakeholders can be engaged in the transition, and will look at the role of flexibility beyond the network, at grid-level.
This CPD-certified event provides the opportunity to:
Reflect on the Smart Systems Consultation and what it means for networks
Hear directly from Ofgem to gain a crucial insight into RIIO2
The journey for networks to achieve flexibility
Access the benefits of demand side response to defer network reinforcement
Understand the role that interconnection plays in supporting flexibility
Capitalise on the opportunities of a decarbonised future
Senior-level speakers sharing their experiences include:
Jonathan Brearley, Senior partner, networks, Ofgem
Scott Mathieson, Network planning and regulation director, SP Energy Networks
Phil Sheppard, Director of network strategy, National Grid
Steven Edwards, Director of regulation and commercial, Wales and West Utilities
Nick Phillips, Head of investment planning, Northern Gas Networks
Stewart Reid, Head of asset management and innovation, SSE Networks
Sotiris Georgiopoulos, Head of smart grid development, UK Power Networks
Steve Cox, Engineering & technical director, Electricity North West
You can see the full agenda, download the brochure, view the complete list of speakers and register at: http://events.networks.online/flexible/
For further details, please contact Carla Staden on (01342) 332016 or email carla.staden@fav-house.com
For exhibition and sponsorship possibilities please contact Helen Smith on +44 (0)1342 332109 or email helensmith@fav-house.com
---
Comments
Login on register to comment