Ensuring resilience
Grid reliability and the control and protection of assets remain critical issues for networks. Ben Hargreaves reports.
16th July 2018 by Networks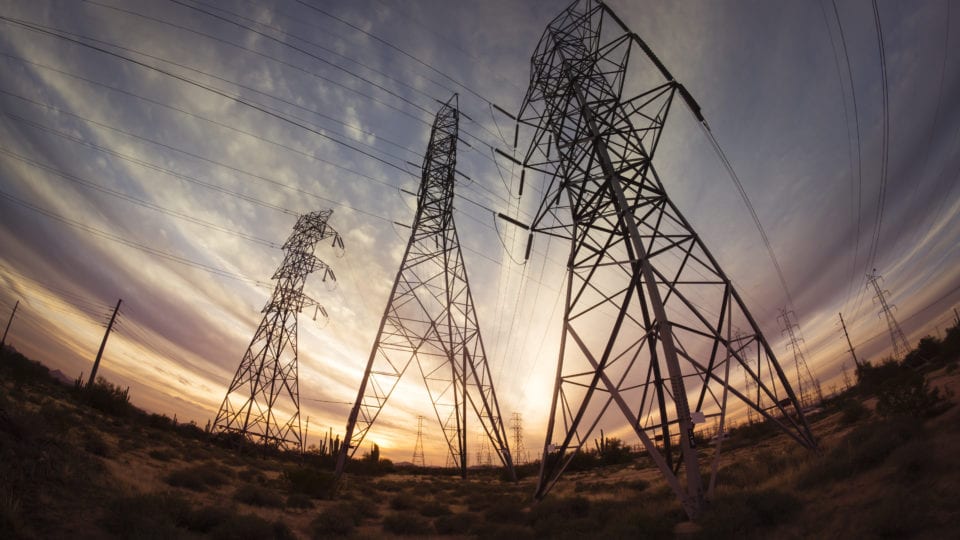 The news that President Trump's administration will keep ailing coal and nuclear plants running in the face of competition from wind, solar and natural gas-fired generation – the White House argues that the plants are essential to national security and the resiliency of the energy system in the US – attracted the ire of environmentalists in June.
The green lobby wasn't alone in criticising Trump's move. US network PJM Interconnection, which operates the grid in all or part of 13 states, warned that his proposal could lead to higher power prices for Americans. "Markets have helped to establish a reliable grid with historically low prices," PJM said. "Any federal intervention in the market to order customers to buy electricity from specific power plants would be damaging to the markets and therefore costly to consumers."
In the UK, the scale and pace of change in the energy industry over the past decade has been unprecedented. For example, the number of assets connected to the UK grid has gone from about 80 in 2004 to a staggering 900,000 currently, points out Derek Boyd, director of marketing, UK and Europe, at Faraday Grid.
Boyd says: "The grid has fundamentally changed in recent history thanks to the 'four Ds' – decentralisation, digitalisation, decarbonisation and democratisation. Technology has enabled this fundamental change, and the pace has been quicker than anybody would have anticipated.
"Who would think that an electricity grid designed to cope with 80 generators could deal with this level of change? Some of those 900,000 are generators, and at other points they are also consumers. That means another level of complexity. And the biggest threat to the grid is blackouts."
Continuing innovation
Networks are having to continuously innovate in order to improve the resilience of the grid, and protect and repair assets on the network. For example, electricity customers in the north of Scotland and central England can now report power cuts and damage to the network directly to Scottish and Southern Electricity Networks (SSEN). Rather than phoning customer services, SSEN's new Power Track app allows customers to alert the network to a power cut using their mobile phone or tablet. The app should help SSEN to respond quicker to power cuts, which should mean customers will have their power restored faster. The report will go directly to the network, which will deploy engineers to investigate, reconnecting power supplies as quickly as possible. The app also allows members of the public to take photos of any damage they see to send directly to teams at SSEN. These images, combined with GPS signals, will alert engineers to the location and potential cause of any problems. This should allow them to minimise time locating faults, and promptly repair any damage.
Lisa Doogan, director of customer relationship management at SSEN, says the network wants to ensure it is easier for customers to report power cuts or damage to the network. She says: "We work all year round to improve the resilience of our electricity networks, and we do everything we can to minimise disruption to our customers' supplies. However, in the event customers do lose power, we want to make sure they have all the tools they need to report directly to our teams, in whichever way they feel most comfortable."
Meanwhile Faraday Grid is working with UK Power Networks and Scottish Power Energy Networks to deploy new technology that should enhance the reliability of the grid. It does that by being able to instantaneously manage voltage swings, voltage deviation and a lack of inertia – the stability delivered by traditional large synchronous generators that acts to overcome the immediate imbalance between power supply and demand for electric power systems – in the newly decentralised system. Boyd explains: "The technology will replace not only the transformer on the network but several other devices by maintaining active electronic control at high frequency. It is able to adjust its performance instantaneously to the behaviour of the network at any given point in time, and then it is able to provide stability [inertia]. That makes for a much more stable grid than the one that exists today." Faraday Grid's technology is expected to be up and running at the networks in the first quarter of 2019, Boyd says.
Generating data
The connection of so many new generator/consumers – or 'prosumers' – also means the generation of enormous amounts of new data on the network as we transition to a much more customer centric grid, a factor exercising the ingenuity of engineers at IT giant Oracle. Julian Green, business development consultant, says the company is approaching delivering grid resilience from an information management perspective, rather than focusing purely on grid topology, connectivity and control. "Oracle's solutions for network management look at processing and analysing information from SCADA systems on the network that connect medium and high voltage equipment together to deliver telemetry and control, with information from the smart meter, and from any sensors on parts of the grid that are not controlled under SCADA," Green explains. The information from all these sources is collated. "We are able to bring this data together, and essentially create a single perspective for operational control to understand exactly what is happening on all or on parts of the network. Visibility is the key, and turning data into useful information – actionable intelligence."
The volume of information generated thanks to billions of new data points on networks is increasing exponentially. The trick is to be able to analyse and act on it, Green says. He points out that many parts of the grid are still managed via manual actions taken by control engineers. In the future, he says, we will see much more automation involved in that decision-making, based on the logic embedded in control systems. Green adds: "We will be able to train the systems to deal with faults and specific conditions on the network as they occur. Also, we are going to be generating a lot more data in terms of forecasting, what loads to expect, what kind of generation capacity we have in relation to those loads, and how to manage any conflicts."
Faraday Grid argues that reducing cost in terms of both electricity prices and the cost of maintaining and running networks will benefit the UK enormously, by helping to make manufacturing industry more competitive with Europe, for example. Boyd says that the company believes that the future energy system will employ an entirely variable rate tariff in response to supply and demand. It is introducing a real-time pricing facility technology to help achieve this, he says. "We believe that this way, we will accelerate the move toward low carbon generation, and also clear away many of the misplaced or uneven incentives that exist in the system today."
The threat of blackouts on our evolving, decentralised and democratised grid is real, Boyd says. For example, there have been well-documented incidences of blackouts in south Australia, where there has been widespread adoption of local solar power generation on the grid. "We want to facilitate the introduction of greater levels of renewables onto the grid as we decarbonise the economy, but we have to ensure resilience."
"What we're doing is to change the locus of control from the generation side to the grid itself. We want the grid to have capability to maintain control."
---
Comments
Login on register to comment