Energy UK drives smart charging standards for EVs
Energy UK has launched a consultation aimed at developing smart charging standards for electric vehicles (EVs).
16th March 2018 by Networks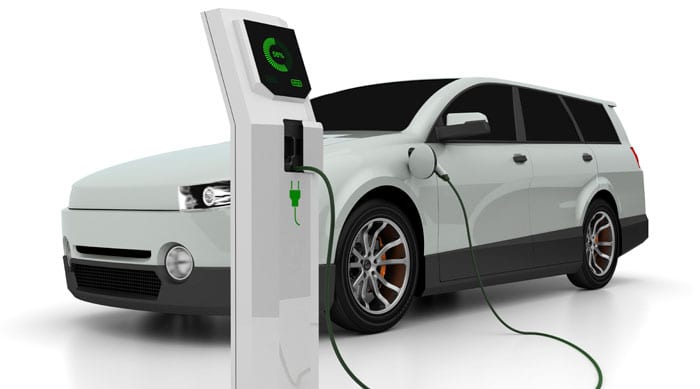 Smart charging will allow drivers to charge their vehicles at the lowest price, through time of use tariffs for example, and reduce potential impact of electric vehicles on the grid – further controlling network reinforcement costs. Standards will help make the most of the flexibility offered by EVs as energy storage and contribute to a smooth roll out that benefits consumers, the economy and the environment.
According to Energy UK, in order to enable the transition to be achieved at lowest cost to consumers, there is a pressing need to develop agreed standards for smart charging.
Energy UK has opened a consultation on smart charging standards, inviting comments from the wide range of stakeholders across the energy, automotive and technology industries who are vital to the successful integration of EVs. In an accompanying paper, the industry is clear that customers should be given the choice on how and when they charge their EV but with options that encourage doing so at times of less demand.
Responses will be used to set out recommendations to government, which has committed to decarbonising transport in both the Clean Growth Strategy and the ongoing Automated and Electric Vehicles Bill, and will enable it to begin consulting on smart charging standards quickly.
Lawrence Slade, chief executive of Energy UK, said: "With a 2040 deadline for phasing out the sale of diesel and petrol cars, the EV rollout is gathering pace all the time – presenting opportunities for the energy system, UK economy and consumers. To maximise these opportunities, we must tackle important technical issues like smart charging standards without further delay – and that's why we are pressing ahead with this work.
"The EV revolution is crucial to meeting the UK's carbon targets by reducing transport emissions and cleaning up the air that we breathe – but if we can seize the opportunity, there is also the chance to boost our economy by becoming a global leader in the new technologies involved."
Joachim Brandt, chair of the Energy UK electric vehicle working group, added: "This consultation will allow the government to move swiftly on smart charging standards once the Automated and Electric Vehicles Bill has passed.
"We welcome responses from a broad range of stakeholders and hope this consultation results in greater collaboration across the sectors."
The consultation and position paper is available here. Responses are invited by 23 April 2018 to charles.wood@energy-uk.org.uk
The Energy UK Electric Vehicle Group includes representatives from Centrica, Delta EE, Drax Power, Ecotricity, E.ON, EDF Energy, ESB, Engie, National Grid, Npower, OVO Energy, Scottish Power, SSE, and UK Power Reserve.
Energy UK is the trade association for the GB energy industry with a membership of over 100 suppliers, generators, and stakeholders with a business interest in the production and supply of electricity and gas for domestic and business consumers.
---
Comments
Login on register to comment