Energy trading and asset management in a 'flex' market
Dominic Fava, head of marketing and propositions at Origami, a provider of energy trading platforms, looks at the difficulties of trading energy in a more flexible - and therefore volatile - electricity market, and how a new generation of smart IT systems will be needed to support energy companies.
10th January 2020 by Networks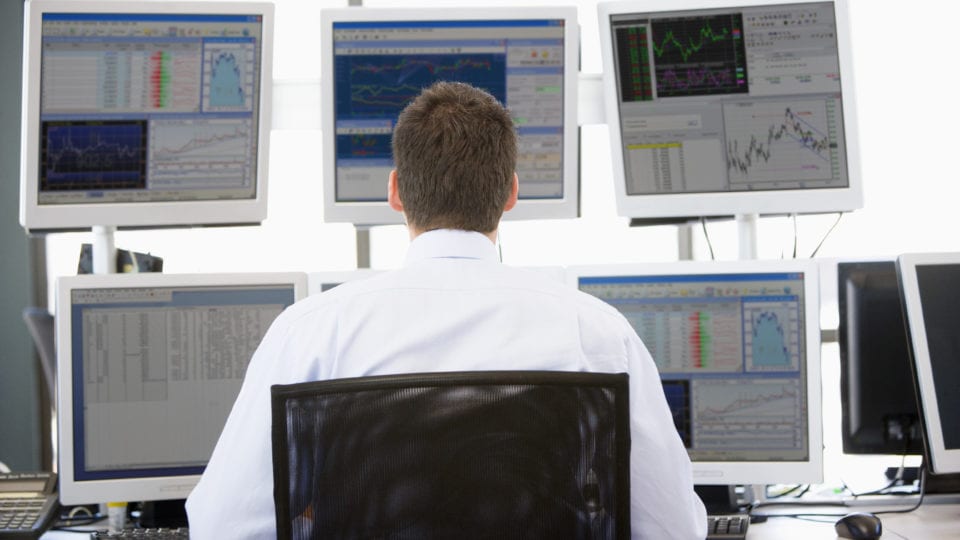 For a two week period in May 2019, Great Britain met its electricity needs without burning coal. This was the longest period that the country has gone coal-free since the 1880s. The coal-free fortnight followed a period of one week without coal earlier that month, and a further period of 90 hours without coal over the Easter weekend. According to Finton Slye, director at the National Grid Energy System Operator (ESO), this trend of providing for Great Britain's energy needs without coal is the "new normal".
The UK has committed to eliminate coal completely from its energy mix by 2025. In 2014, coal produced 30 per cent of GB's energy; by 2019 there were just seven coal-fired power stations still operational, together contributing around 11 GW of generation equivalent to around 13 per cent of the installed capacity of major power stations (based on 2018 figures) and around 5 per cent of UK electricity generation.
As the first major economy in the world to pass net-zero emissions law, the UK has signalled its intent to eliminate its dependence on fossil fuels.
With renewable energy set to replace much of UK's lost thermal power generation capacity, we need to ensure that there is backup capacity to accommodate the real-time variations in renewables output, as well as multi-day wind lulls and cloud cover. We also need to prepare for more financial volatility in the energy trading markets.
Managing financial volatility
The record coal-free period in May 2019 was characterised by some extraordinary volatility in the energy markets, including around 11 hours of negative pricing in one 24-hour period. Negative prices – where power suppliers have to pay their wholesale customers to buy electric energy – are the result of high and inflexible power generation corresponding with periods of low demand. The growth of renewable energy, particularly wind (which often has high generation when demand is low), and the move in 2018 to change how system prices for imbalance cost are calculated, has made negative pricing increasingly common.
The consequence of increased market volatility that comes from increasing renewables penetration is that energy traders are exposed to higher levels of risk in an environment with lower margins. Higher risk is then reflected in higher prices for customers. The rise of renewables brings a new level of complexity to energy trading and forces decision-making closer to real-time, where forecasts are more reliable.
Energy traders now need to manage diverse portfolios with more complexity, less predictable assets and value streams. In facing lower trading margins, they must operate more efficiently to improve risk-adjusted returns, which drives a need for technology.
Enabling the coal-free transition
Transitioning away from coal without a new dash for gas is viable, but requires an appropriate fusion of policy and technology.
The capacity gap can be filled by a combination of renewables, energy storage and harnessing valuable untapped energy flexibility through the use of new technologies with no recourse to new large gas plant. Demand is set to increase with the electrification of transport and heat, which will require a shift in how we view and value energy flexibility.
In order to enable the growth of renewable energy and manage increased volatility, we need to ensure our energy systems become smarter. Using smart technology will help to keep our energy systems in balance and the lights on, partly by enabling new cleaner assets to replace the flexibility and inertia of large thermal plant.
We can maximise use of green energy, by providing greater real-time visibility of clean generation and demand, while better controlling demand to meet clean generation.
We also need to harness all useful flexibility at our disposal, including smaller assets located at the grid edge. Growth of these smaller assets is deemed by some to be a problem, but should be considered as part of the solution, rather than the problem.
As today's energy grid increasingly moves to enabling smaller, distributed generators and increasing demand and new asset types, National Grid is enabling a programme called "Wider access to the Balancing Mechanism (BM)" – one of the ways it balances supply and demand in close to real-time – so that smaller distributed assets can more easily participate. This approach will enable it to continue to meet its obligations, reliably and efficiently.
Historically, the BM has been a means of National Grid calling on major power generators, such as large thermal power stations and pumped hydro facilities, to change their generation schedules to produce more – or less – energy. The BM's current contractual and operational mechanisms were designed for these legacy energy systems.
Ultimately, National Grid wants to see the wider access programme deliver more flexibility, lower carbon, increased competition and reduced transmission costs for consumers.
New strategies, new opportunities
Fundamentally, the new energy landscape requires that we manage assets as efficiently as possible, ensuring that they are used for their most valuable applications and to their maximum potential by stacking use cases or value streams on the same assets.
Reducing energy trading risk will help to reduce energy costs and create a fairer and more reliable energy system. Energy companies can do this by enabling real-time visibility of energy assets and markets alongside the tools (eg better forecasts, decision support and automated control) to make and execute decisions as efficiently as possible.
We need new strategies to accommodate the real-time variations in renewables output and increased volatility in energy trading as we continue to eliminate coal from the energy mix. New technology is the key to enabling many of these strategies. As well as addressing the challenges we face, technology will create new opportunities to unlock value in our energy systems.
---
Comments
Login on register to comment