Energy Minister praises OVO's EV offering
Energy Minister Claire Perry has praised OVO Energy's electric vehicle offering - enabled by smart meters - for rewarding off-peak energy use.
17th August 2018 by Networks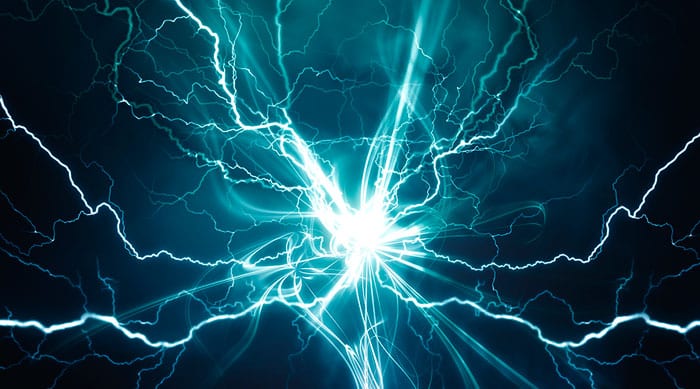 OVO Energy, based in Bristol city centre and London, is one of just a few companies already using smart meters to offer innovative products, such as rewarding customers for charging their electric vehicles at off-peak times. These offers, made possible thanks to a smart meter, help customers use energy at times when there is less demand on the grid, in turn saving money on their bills.
Smart charging and vehicle to grid charging could become a cornerstone of the way we use energy in the UK, with more than eight million people in Britain considering buying or leasing an electric vehicle in the next five years. With this technology, customers will not only be able to choose to use energy at the cheapest times but also make money by selling energy from their vehicle's battery at times when it is most in demand.
Smart meters also support OVO's intelligent platform VCharge, which is enabling residential appliances such as electric vehicles, electric heaters and in-home batteries to help balance the grid and reduce energy costs.
Energy and Clean Growth Minister Claire Perry, who recently visited OVO, said: "More than 11 million meters are already empowering consumers to reap the rewards of a smarter energy system, putting homes and small businesses on the road to a smarter future.
"Smart meters will be the cornerstone of a cleaner, flexible and efficient energy system, saving the country tens of billions of pounds.
"New innovative products and tariffs like these will put consumers in the fast lane when it comes to control of their energy use, saving and even making them money when using their electric vehicles."
Stephen Fitzpatrick, CEO and founder of OVO, said: "Getting the smart meter rollout right should be the top priority for the government and the energy sector in the UK right now so it's encouraging to see the minister here today.
"The smart meter rollout is a huge and complicated programme. However, there's no question it needs to be done as we can't build the energy system of the future unless we know accurately how much energy people are using and when.
"OVO is using technology like electric vehicles, smart electric heat and batteries to help lower energy bills for consumers and enable us to use more renewable energy. None of this technology will work without smart metering.
"We welcome the government's recent efforts to improve the delivery of smart meters but there is still more work to do."
At OVO's offices, the minister met with their smart meter installation engineers, who undergo thorough training ahead of installations. When having a smart meter installed all homes and small businesses benefit from a free visual safety check of their gas appliances and electricity supply; and the past 18 months alone, installers have raised 430,000 safety notices for issues not related to smart meters during installation visits as part of the free visual safety check provided.
---
Comments
Login on register to comment