Drone project begins flight trials on energy network assets
A project, exploring how drone technology can be used to inspect network infrastructure, is set to begin conducting trials on both the electricity and gas networks this spring.
16th May 2019 by Networks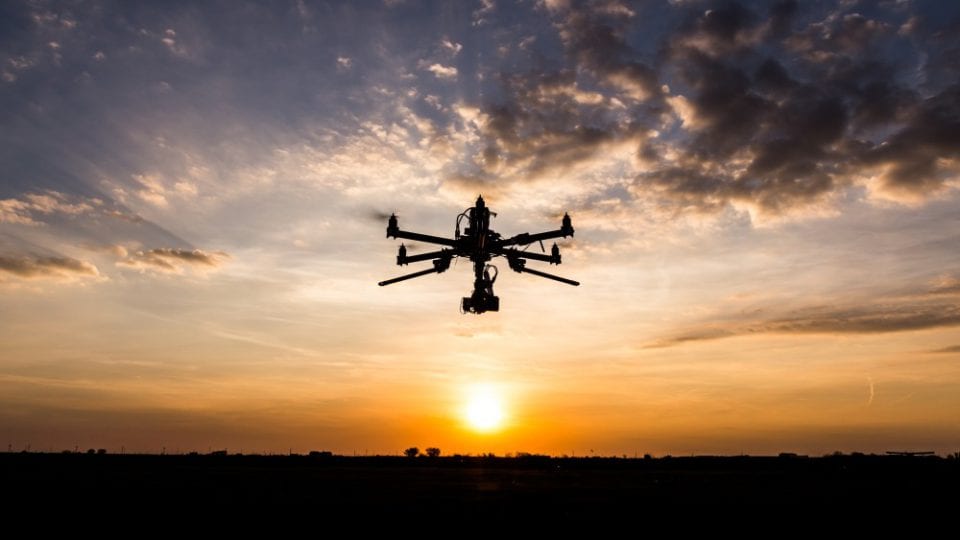 The three-year programme which began in May 2018, coordinated by the EIC, led by Wales & West Utilities in collaboration with Cadent, National Grid Gas Transmission, Northern Gas Networks, Northern Powergrid, Scottish & Southern Electricity Networks and UK Power Networks, and supported by Connected Places Catapult, is a UK first and a designated Government Pathfinder Project.
Working with UK aviation regulator, the Civil Aviation Authority (CAA), the initiative is exploring how the application of drone technology could transform the way the industry carries out essential maintenance tasks.
Conducted by Wiltshire based aviation specialists, Callen-Lenz, the trials are being carried out in segregated airspace, on electricity and gas networks, and aim to establish a regularised operating framework for the use of drones beyond visual line of sight (BVLOS). Flights in Northern Powergrid's operating area in the North of England are underway and flights in Wales and West Utilities operating area will take place in June.
Andy Walbridge, chief designer avionic systems at Callen-Lenz, said: "Callen-Lenz is thrilled to work with an enthusiastic team focused on the benefits of BVLOS.
"Significant effort has been expended working with the CAA to obtain the necessary exemptions to allow BVLOS flights within the first phase of the project. Flight trials have now commenced, and the outcomes will inform subsequent planning and objective setting for trials in non-segregated airspace."
Lucy Mason, Wales & West Utilities innovation manager, added: "We're really excited to be leading this project. BVLOS flight will bring real benefits to gas and electricity networks. It will help us to maintain our infrastructure in a safer, more cost-effective way, and continue to deliver for the customers that rely on us. This project emphasises the innovative approach the utilities industry is taking to meet the challenges of today and tomorrow."
Andy Bilclough, Northern Powergrid's director of field operations, commented: "This pioneering trial could improve the way network companies inspect, manage and maintain their networks for customers. We're proud to be the first UK electricity network operator, in this trial, to have BVLOS flights in its operating area. Through this partnership, learnings can be shared to create BVLOS flight industry standards which enable quicker, quieter and more cost-efficient network inspections, which will benefit customers across the UK and beyond."
Satwant Sarkaria, project manager at the EIC, said: "This is an exciting time in the project, as drones will be actively trialled on both gas and electricity networks. It's also great to support cross-sector collaboration, and I look forward to seeing the results of the trials, which will reinforce the benefits of the project for both the networks and the consumers."
The ability to fly drones BVLOS will also allow for greater distances to be covered, improve access to challenging terrains and enable quicker mobilisation of inspections.
---
Comments
Login on register to comment