Document reveals Labour plan to nationalise energy networks
Plans to put Britain's energy networks back under state ownership have been revealed in a Labour party document.
15th May 2019 by Networks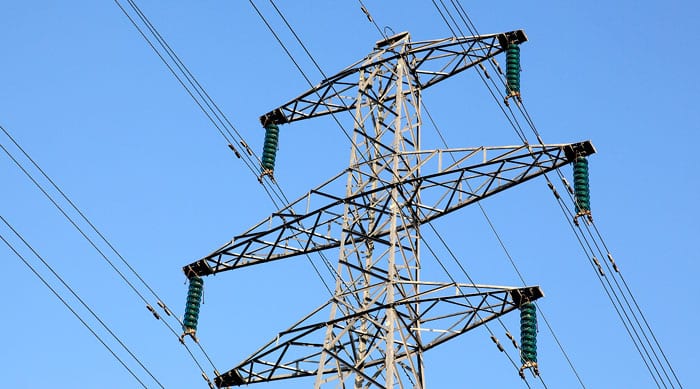 The document reveals leader Jeremy Corbyn's plan to bring all energy network companies under public ownership "immediately" following a Labour election win, The Telegraph reports.
According to the report Mr Corbyn plans to use the same legislation that was used to nationalise Northern Rock, to justify naming its own price for the networks.
The Telegraph article claims that Mr Corbyn is prepared to offer the world's biggest infrastructure investors, banks and pension funds Government bonds at a value decided by parliament.
Sister publication Utility Week reports that the party has published details on its proposals for publicly owned energy networks in a document entitled Bringing Energy Home.
It proposes a wide-ranging revamp of the transmission and distribution network alongside a change of ownership.
The paper proposes that the transmission assets of the National Grid and gas network companies will be transferred to a new "National Energy Agency", merging the systems.
The new national agency will also act as the system operator and take over those regulatory duties from Ofgem which are permitted under EU law.
It would be a non departmental public body, accountable via the secretary of state for Business, Energy and Industrial Strategy (BEIS) to parliament.
New regional energy agencies will take over the ownership, maintenance and operation of the distribution networks.
The Energy Networks Association, which represents the electricity and gas transmission and distribution network operators in the UK and Ireland, has hit back at the proposals. Chief executive David Smith said: "These proposals will not only fail to deliver Labour's objectives but they will also be extremely costly to the British public. The companies responsible for grids are already delivering huge levels of investment that have led to record levels of clean energy, lower costs and fewer power cuts than ever before. Over the last six years network companies have invested over 2% of annual UK investment. At a time when there are constraints on public spending we need to ask where the money would come from to pay for and provide future investment in these vital assets.
"Under state ownership the energy networks were more expensive and less reliable. Since privatisation in 1990 network costs to the bill-payer have fallen by 17%. At the same time that costs have fallen, reliability has improved: the public have experienced 60% fewer power cuts while their length has been reduced by 84%.
"Over £100 billion of investment has been delivered by network companies since privatisation. In the last six years alone, they have invested over £22bn in their gas and electricity grids across the country and provide jobs for 36,000 people, while the UK is now ranked globally seventh by the World Bank for ease of getting electricity. This vital investment could all be jeopardised with these plans."
Industry reaction:
A ScottishPower spokesperson said: "ScottishPower is one of Scotland's biggest companies supporting thousands of jobs. We have consistently invested and spent more in Scotland and the UK than we have made in profit or paid in dividend. This year ScottishPower is investing a record £7million every working day, building more windfarms and upgrading the electricity grid.
"Our energy networks business runs a 99.9% reliable network that costs bill payers 35p per day. It is driving forward Scotland and the UK's ambitions for a decarbonised future by connecting windfarms and delivering smart grids that will help us switch to electric vehicles. It is at the heart of plans of making Scotland a carbon Net Zero country by 2045."
A spokesperson for National Grid said: "National Grid is one of the most reliable networks in the world, we are also at the heart of the decarbonisation agenda. Only a few days ago we broke the record for the longest period of time the country has gone without coal generation.
"We deliver reliability, investment and innovation for just 3% of the average energy bill.
"These proposals for state-ownership of the energy networks would only serve to delay the huge amount of progress and investment that is already helping to make this country a leader in the move to green energy.
"At a time when there is increased urgency to meet the challenges of climate change the last thing that is needed is the enormous distraction, cost and complexity contained in these plans."
---
Comments
Login on register to comment