Customer engagement group starts work
Wales & West Utilities' customer engagement group has met for the first time.
9th October 2018 by Networks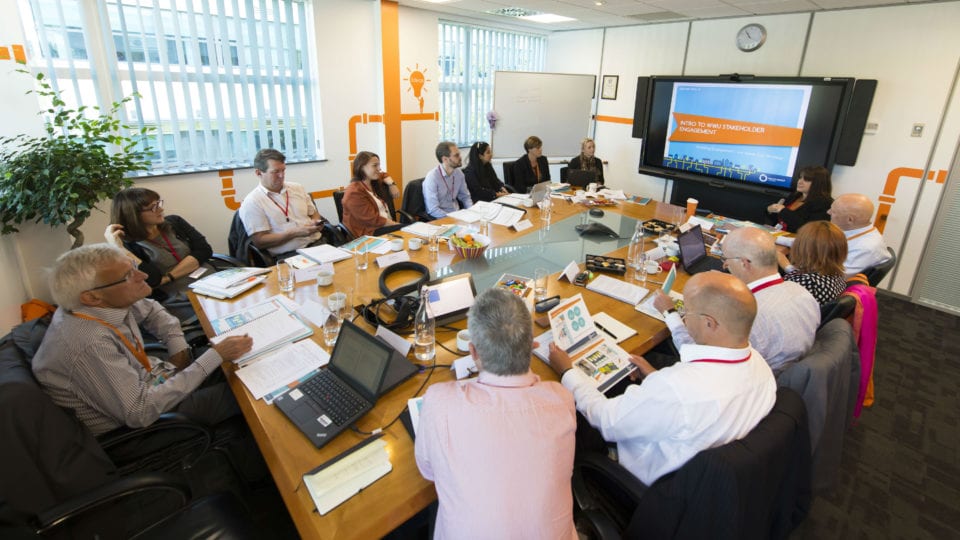 Ahead of RIIO-GD2, the group will scrutinise the company's plans for investment for the future, customer service and social obligations, environment, and how the company will prepare the gas network for the future while keeping customers' bills as low as possible. Ofgem's RIIO2 Challenge Group will also scrutinise the development of the gas networks' business plans, liaising with the various customer engagement groups.
Wales & West Utilities charges for its services through consumer gas bills. Currently, its services make up less than 20% of an annual gas bill – so for the average gas bill of £630, that's £116 a year – or less than 35 pence per day.
The group is chaired by Dr Mike Brooker, formerly managing director of Dwr Cymru Welsh Water. He also served as a board member of water regulator Ofwat, where he worked to create a balanced regulatory framework that protects consumer interest. He said: "It is an important time for energy networks – making sure that they not only deliver what communities need but also that their activity is seen as legitimate by society at large. It is a privilege to be invited to chair the Wales & West Utilities Customer Engagement Group and I'm looking forward to starting work.
"People across Wales and the south west of England should be able to have an influential say about the service Wales & West Utilities delivers, and at what cost. The Customer Engagement Group will make sure the company considers the views and needs of a wide range of customers and stakeholders. We'll assess Wales & West Utilities Business Plan, making sure these views are reflected, before Ofgem uses this plan as the basis of the Price Control beginning 1 April 2021."
Dr Brooker is joined by eight other members specialising in communications and engagement, business, safeguarding people in vulnerable situations and research.
Graham Edwards, Wales & West Utilities chief executive, added: "We're committed to delivering services that our customers want and need, and contributing to an energy system that is affordable, reliable and sustainable. In our first round of consultation and engagement we received feedback from more than 20,000 people and we're looking forward to talking to more customers and stakeholders ahead of the next price control. We're looking forward to benefitting from the extensive cross sector experience of our Customer Engagement Group as we prepare a business plan that will keep the communities we serve safe and warm, with a gas supply they can rely on and a level of service they can trust."
---
Comments
Login on register to comment