CMA considers regulation for heat networks
The Competition and Markets Authority (CMA) has recommended that the heat network industry should be regulated.
11th May 2018 by Networks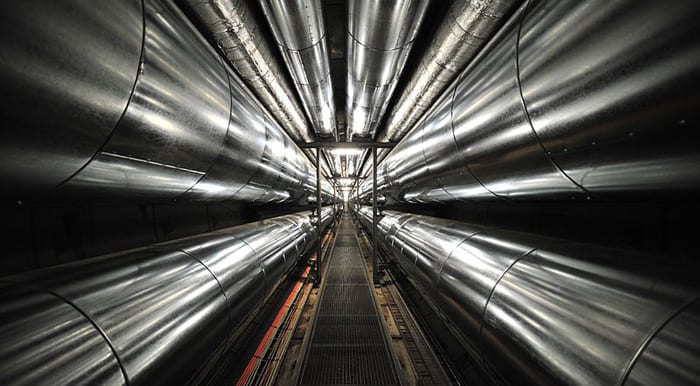 A CMA study, which began in December, set out to establish whether heat network customers were getting a good deal in areas such as price, quality and service levels.
It has found that, for many, heat networks offer prices which are the same or lower than people on a gas or electricity tariff and have comparable levels of customer service.
But some customers – mainly those living in privately owned or rented properties – pay more for their heat through a heat network and, across the board, heat network customers aren't getting the same levels of protection that gas and electricity customers receive.
The study found three main areas of concern:
Design and build – some property developers may try to cut the upfront costs of installing a network, resulting in higher ongoing operating costs, usually paid for by customers. Heat networks may also be installed where they are the best way to meet planning requirements, rather than the best solution for customers.
Monopoly of supply – because customers often have no alternative sources of heat and may be locked into long-term contracts, they cannot hold suppliers to account on price or quality.
Low transparency – before moving in to a property, people often don't know that their energy will be supplied by a heat network and once people are living in the property, customer bills often fail to set out key information.
The CMA's provisional view is that the sector should be regulated. This will mean:
Consumer protections for all heat network customers, providing benefits such as complaints handling and access to an ombudsman and support for vulnerable customers.
Steps to improve the design and build of networks.
All suppliers adhering to mandatory rules and criteria around price and quality in long-term contracts.
Measures to improve transparency including better information on networks, provision of heat supply agreements or contracts and clearer and more detailed bills.
Rachel Merelie, senior director, said: "Heat networks can play an important role in cutting carbon emissions and keeping down energy bills, but some customers are not getting a good deal for this essential service.
"There is currently no regulator with responsibility for heat networks, so customers do not automatically benefit from the rights and protections that gas and electricity customers receive.
"Our current view is that regulation is now needed, to ensure that heat network customers receive equivalent levels of protection to gas and electricity customers."
The Association for Decentralised Energy has welcomed the CMA's findings.
Director Dr Tim Rotheray said: "The CMA's announcement that it is considering regulation of the heat network industry to ensure customer protection is welcome. The Association for Decentralised Energy, together with industry, has already called for regulation and shared this view with the CMA.
"We also welcome that the CMA has recognised the real customer benefits that heat networks can deliver, providing heat at the same or lower cost than other forms of heat."
Dr Rotheray said industry has a track-record in proactively working to drive up standards for heat network customers – establishing the customer protection scheme Heat Trust and publishing a Code of Practice to set out minimum standards – in addition to making the call for regulation.
He highlighted that any regulatory framework developed must consider how to reduce investment risk on heat networks as well as ensuring customer protection.
"It is critical that any regulatory framework is well thought out, as this will not only protect customers but also reduce investment risk on heat networks to support market growth," he added.
"Securing investment and protecting customers are two sides of the same coin; contented customers are key to investors being confident and willing to invest, which in turn drives down investment cost and so customers' heat bills."
Heat Trust's head of scheme Bindi Patel said: "Today's announcement from the CMA is supported and welcomed by Heat Trust.
"The initial finding that there is a need for a statutory regulatory regime for heat networks concurs with our view that all customers, on all heat networks, should be assured of reliable heat supplies, excellent service and access to independent redress."
Gillian Guy, chief executive of Citizens Advice, said: "This announcement is a victory for the hundreds of thousands of heat network customers who have no choice but to put up with a lack of basic consumer protections. The regulation of heat networks is essential to ensuring that the poor practice of today doesn't become the standard practice of tomorrow.
"People have a right to expect reliable, affordable and accessible heating. The failure to regulate heat networks means that too many people suffer with high bills and poor customer service."
---
Comments
Login on register to comment