Citizens Advice calls for automatic compensation for network customers
Citizens Advice has called for customers to be automatically paid all compensation they are entitled to when energy networks fail to meet performance standards.
6th October 2017 by Networks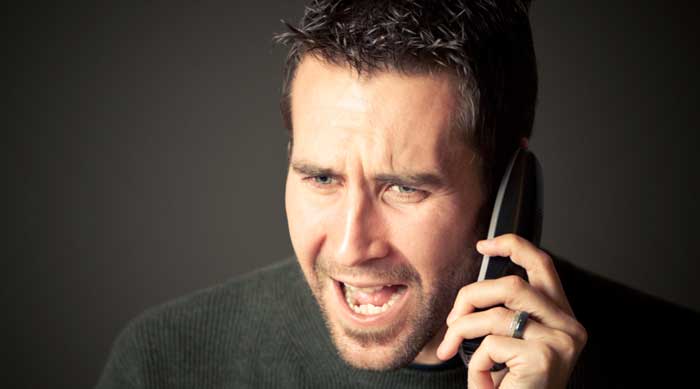 In a new report, the charity says customers were paid around £5.4 million in compensation by gas and electricity distribution networks in 2015/16, but should have received at least £2.2 million more.
Although network operators are already obliged to automatically compensate customers for failing to meet most guaranteed standards, there are two electricity and two gas standards for which customers are required to submit a claim before receiving compensation.
"It means customers do not have to go through a claims process. They don't have to ring up the company involved, fill in forms or provide evidence. We think this is a fairer system."
Citizens Advice says Ofgem should extend automatic compensation to all guaranteed standards so "the onus is always on energy networks to identify failures and compensate their customers".
It says the regulator should also extend the use of penalties for those which fail to do so.
Analysis by the charity shows that in 2015/16, electricity distribution networks paid out roughly £1.5 million in compensation for failures relating to interruptions and customer service – including around £813,000 in voluntary payments – plus a further £252,000 for failures relating to new connections.
Over the same period, gas networks returned more than £3 million to customers for failures relating to interruptions and customer service, and at least £546,000 for failures relating to new connections. As gas networks are not obliged to report all voluntary payments, the report says it's unclear how much of this compensation was voluntary and that the actual totals are probably higher.
According to the research, the absence of automatic payments for one guaranteed standard meant more than 62,000 households missed out on at least £1.2 million of compensation after their gas supply was interrupted without warning.
Electricity networks additionally failed to compensate customers to the tune of £1 million when they also failed to meet a guaranteed standard for interruptions.
However, in this instance they were already obliged to makes the payment automatically but were unable to identify the customers who were affected. Their allowed revenues were docked by £1.2 million as a result.
The report says customers could have been entitled to even more compensation but its "impossible to know" because lax reporting requirements mean there are gaps in the data provided to Ofgem. Citizens Advice says it was unable to assess the performance of networks against four electricity standards and three gas standards for this reason.
The report therefore urges Ofgem to review its reporting requirements so the scale of non-payments is captured and networks interpret requirements in the same way.
Where the data was complete, Citizens Advice concluded that the overall performance of networks against guaranteed standards was "excellent".
However, it also found some "pockets of poor performance" in the gas sector where improvements are still needed. The report urges networks to "reflect on how they can improve, make customers aware of the standards and share best practice".
Writing in Network's sister title Utility Week, Citizens Advice director of energy Victoria MacGregor said previous research by the charity had found that 55 per cent of network customers do not seek redress or compensation because "they find the process too long or complicated, they don't think they will succeed, or they're not clear on how to make a complaint".
"Automatic compensation makes taking action when there has the responsibility of the company, as part of their customer service, instead of the customer," she added.
"It means customers do not have to go through a claims process. They don't have to ring up the company involved, fill in forms or provide evidence. We think this is a fairer system."
MacGregor said automatic compensation has become the "norm" in similar sectors such as water and telecoms, and that the remaining hurdles to implementation are being overcome by new technologies such as SMETS2 smart meters, which will alert networks to supply interruptions.
A spokesman for the Energy Networks Association said: "We welcome the report's conclusion that the overall performance of network operators in meeting guaranteed standards is excellent."
He continued: "Network companies are committed to delivering outstanding service to customers as demonstrated by satisfaction levels that are consistently over 80 per cent, which is higher than that of most high street retailers.
"As part of that commitment they are constantly finding new ways to improve their services and will always welcome suggestions on the best way to do that."
---
Comments
Login on register to comment