Catapult announces board additions
Former MP Laura Sandys and Ofcom director Cristina Data will join the Energy Systems Catapult board as non-executive directors, while Hannah Bronwin is set to become commercial director.
23rd May 2019 by Networks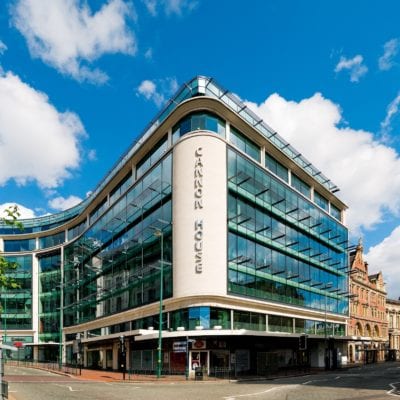 Former member of Parliament for South Thanet, Sandys is a policy and business advisor specialsing in the energy, food, and resources sectors. She currently serves as senior independent director at gas network company SGN, as well as being chair of the Government's Energy System Data Taskforce, chair of the Food Foundaiton, and co-chair of the IPPR environment and justice commission.
Data is director of spectrum information and analysis at Ofcom, providing spectrum insights on market trends through the use of data. She is also leading Ofcom's work to make spectrum available for 5G and looking at the role 5G will play, alongside other technological developments.
Stepping into the newly created role of commerical director at Catapult, Bronwin joins the board having spent 10 years at leading law firm Linklaters. where she advised on energy projects in the UK and internationally. As well as this, she currently holds a postiion as deputy director, responsible for nuclear financing, at the Department for Business, Energy, and Industrial Strategy (BEIS).
Sandys said: "Working with Energy Systems Catapult on the Energy Data Taskforce and Reshaping Regulation programmes has always been inspiring. I have seen first-hand the type of innovative thinking and action that the Catapult brings to the UK energy sector.
"My aim is to continue challenging the Catapult to provide technical excellence, help guide innovators to market and provide thought-leadership to decision-makers."
Bronwin commented: "The Energy Systems Catapult has developed a range of capabilities that can help UK innovators lead the world in clean energy innovation.
"We want to work with UK businesses, large and small, to help them create new products and services that will capture the opportunity of clean growth."
Energy Systems Catapult chair, Nick Winser, said: "We launched the Energy Systems Catapult four years ago and even in that relatively short space of time, the sector's shift in focus towards digital energy and the clean growth agenda has been astounding.
"To that end, the board felt the need to strengthen our oversight in two key areas – data and regulatory change.
"I am thrilled to welcome the calibre of non-executive directors that we have secured in Laura and Cristina, and look forward to working with them to provide the kind of thought leadership both the Catapult and the industry needs."
Philip New, Energy Systems Catapult chief executive, added: "We are delighted with the appointment of Hannah to our executive team as our first commercial director.
"Hannah brings extensive and varied experience spanning the regulatory, legal and energy fields and she will significantly reinforce the Catapult's ability to ensure UK businesses and consumers capture the opportunities of clean growth as we accelerate the transformation of the UK's energy system."
---
Comments
Login on register to comment