SSEN to create 3D overhead lines model
Scottish and Southern Electricity Networks (SSEN) has revealed plans to create a detailed 3D visualisation of its overhead lines networks to enhance resilience and maintenance efficiency.
5th December 2016 by Networks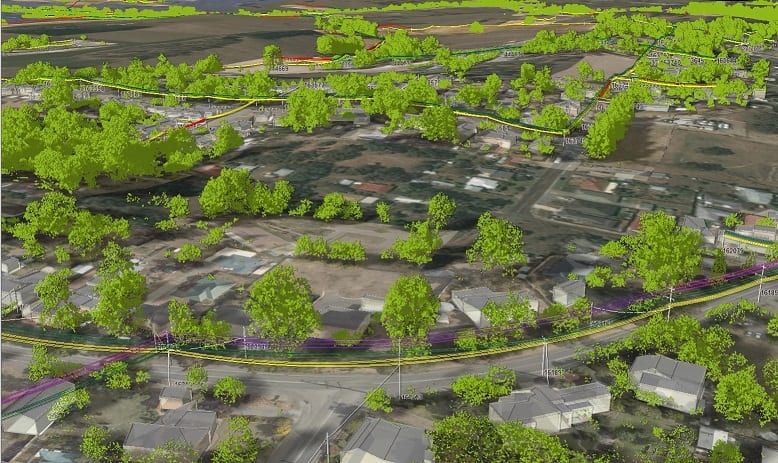 To create the 3D network model SSEN is working with infrastructure technology partner NM Group to conduct wide ranging aerial surveillance of its assets.
The aircraft deployed by SSEN and NM Group are equipped with the latest in LiDAR (Light Detection and Ranging) technology which is able to identify SSEN's 63,000km and create detailed maps which include information such as cable height and the proximity of potential hazards such as vegetation. The technology is so detailed, in some areas, it can give distances as little as 2cm.
SSEN will use the 3D maps generated from the LiDAR data to plan an effective tree cutting programme and deliver wider maintenance work. SSEN's head of asset management and innovation said this will have a "significant" impact on network resilience. He added: "It will help ensure we are able to identify and mitigate any risks and allow us to rectify any problems. This should result in a better security of supply to our customers."
The detailed asset data captured during aerial scanning will also influence future investment planning and connections activity.
SSEN is not using regulated innovation funds to support deployment of this technology which it believes is mature and market ready.
NM Group has started to scan SSEN's network and it will complete the first stage of the project in March 2017.
---
Comments
Login on register to comment