SSEN and Open Utility partner to trial smart grid platform
Scottish and Southern Electricity Networks (SSEN) has entered into a partnership with software company, Open Utility, to learn from and participate in its revolutionary smart grid platform.
20th April 2018 by Networks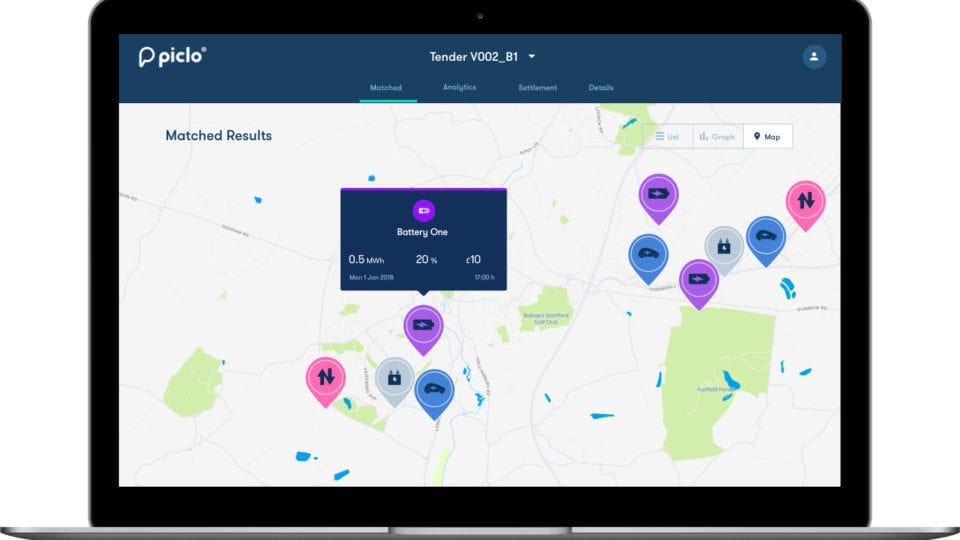 To facilitate the shift to a smarter, flexible energy system, SSEN is transitioning from a distribution network operator (DNO) to a distribution system operator (DSO).
The transition to a DSO will create the potential for exciting new opportunities for energy users through peer-to-peer and flexibility trading, creating new markets where supply and demand can be balanced and traded at a local level. SSEN's collaboration with Open Utility will see it trial Open Utility's new 'Piclo' platform, which will provide key learnings to help inform SSEN's ongoing research.
Piclo helps distribution system operators (DSOs) procure flexible capacity from technologies such as batteries and demand-response aggregators to meet the needs of local electricity users. It is a matchmaking and trading platform for local energy which provides opportunities for customers, generators and other flexibility providers to register their availability and preferences, which the Piclo platform then matches with opportunities from the DSO.
Commenting on the partnership with Open Utility, Steve Atkins, DSO transition manager for SSEN, said: "We are delighted to partner with Open Utility in support of their innovative Piclo platform which will provide invaluable insight to help inform our transition to a DSO and the new opportunities this will create for our customers through peer-to-peer and flexibility trading.
"As we continue the transition to a DSO, working in collaboration with key partners such as Open Utility will be crucial to learn the lessons required to support the shift to a smarter, flexible energy system that importantly, delivers for all customers."
James Johnston, CEO and cofounder of Open Utility, added: "Unlike other industries like short-term rentals and taxi services, the energy sector cannot be transformed by an online marketplace acting alone, but through meaningful partnerships with incumbents working towards a common goal.
"We are uniquely positioned to understand the disruptive forces of digital technology and the evolving needs of the highly complex energy system. Our partnership with SSEN reflects this understanding."
Open Utility will be trialling its local flexibility marketplace, Piclo, throughout 2018 as part of a Department of Business, Energy and Industrial Strategy funded project. The platform will be opening up for a limited number of battery operators and demand-response aggregators to register their assets in late Spring via the Open Utility website: https://www.openutility.com
---
Comments
Login on register to comment