Providing network flexibility
As the energy system transitions from distribution network operator (DNO) to distribution system operator (DSO), the question of demand side response (DSR) is on everyone's lips. Factory 4.0 is the banner for work to make the manufacturing and production environment more intelligent, with data capture and analytics, and helping to make commercial DSR a reality. Dr Rachael Taljaard, senior consultant at Smarter Grid Solutions, asks: is it cost effective or even realistic to alter manufacturing processes?
11th November 2018 by Networks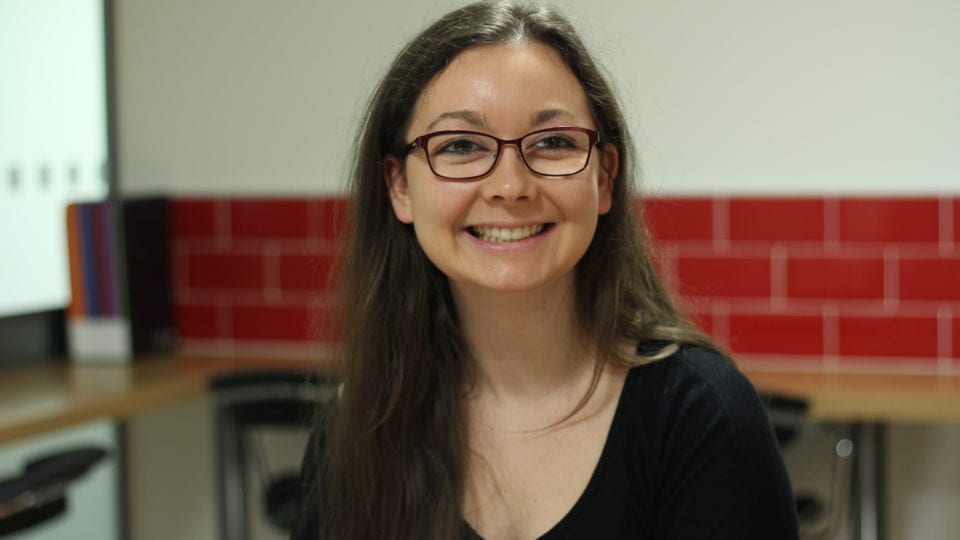 Network flexibility is a key topic, especially as the distribution network operators (DNOs) announce their plans for transitioning to distribution system operators (DSOs). While network flexibility is the popular discussion point, the system operator (National Grid) has always carried out balancing activities, maintaining system frequency and ensuring supply meets demand. Various generators are called upon to come online or ramp up and down to ensure the continued secure operation of the system, traditionally this has been carried out by transmission connected entities.
The move from transmission connected assets to distributed energy resources (DER) has encouraged a change in the ancillary services market with the system operator creating new services (such as enhanced frequency response, ideal for battery storage developers). As a number of services require a minimum capacity for participation, more are open to participation via a commercial aggregator, allowing developers with fleets of smaller assets to access revenue streams.
Demand side response (DSR) is not a new concept, or indeed a new service but the current commercial rules favour:
A large commercial or industrial (C&I) customer;
A commercial aggregator1
A registered supply company.
The benefits for a fresh look at industrial DSR lie in gaining more visibility and control of operations and energy usage in an industrial facility, and reducing network charges by turning down demand at times of system peaks. What else can C&I customers do outside of peak demand management?
Considering the trend towards DSO, while there may not (yet) be specific services to participate in requiring communication from the DSO, there are obvious and potentially valuable DSR programs to take advantage of such as avoiding Distribution Use of System (DUoS) red band periods, high system buy/sell price periods, and providing imbalance services to balancing market participants.
Extending the understanding and scope of DSR and exploring new enabling technology platforms was investigated as part of a recently completed European Project, 'OPTIMISED'; this project has received funding from the European Union's Horizon 2020 research and innovation programme under grant agreement No 680515. The application of a real-time DER Management System (DERMS) platform, the demonstrator sites were enabled for DSR and market participation. The platform, which makes use of IoT technology, enables mass metering within the factory, interfaces to external markets, and provides visibility of real-time energy consumption and carbon intensity. The impact of avoiding DUoS red band periods was estimated by offline modelling based around historical data. The results illustrated that although the savings aren't extensive, a saving in the magnitude of a few thousand pounds can be achieved by responding to both DUoS red band periods and avoiding high system buy/sell price periods.
The detailed offline facility energy modelling also considered the impact of DER on the demonstrator site energy import. The half-hourly, historical modelling tool is configured to calculate the effect of adding rooftop PV and energy storage (ESS) to the factory site. The addition of DER assists with reducing carbon emissions and imported energy. It provides additional savings from avoided network charges and potential additional revenue streams from net site export.
The DERMS architecture provides real-time monitoring and control of the operational devices in the factory. The platform delivers the required energy data, such as energy consumption and key performance indicators, which are presented on a production dashboard. This enables the factory facility managers to visualise energy consumption in real-time, allowing them to make informed decisions on production planning for their own benefit while benefitting the network. Other strands of the project integrated this detailed energy data into factory scheduling and process optimisation processes.
There is great potential for DSR to assist with network balancing and this project is informing the benefits and the enablement process. The results serve to highlight the energy reduction and cost reduction benefits for the demonstrator site. The aggregated impact on peak demand from multiple factories participating in DSR services will not be insignificant. The addition of DER was found to assist greatly in the reduction of carbon emissions and imported energy.
The outputs from the project highlight that as more factories embrace the Factory 4.0 concept it will be easier and more beneficial to deploy DERMS platforms to participate more widely in a range of DSR, other on-site energy management and DER integration initiatives. The development of different services, and the creation of competitive markets with the DSO transition, will provide more revenue streams for C&I customers, and while optimisation is required to ensure production targets are still met, DERMS control capability will enable further participation and add to network flexibility overall.
1. https://www.nationalgrideso.com/balancing-services/demand-side-response-dsr
---
Comments
Login on register to comment