ENW highlights innovative schemes to Ofgem
Electricity North West recently showcased some of its innovative projects to senior figures from energy regulator Ofgem.
25th July 2019 by Networks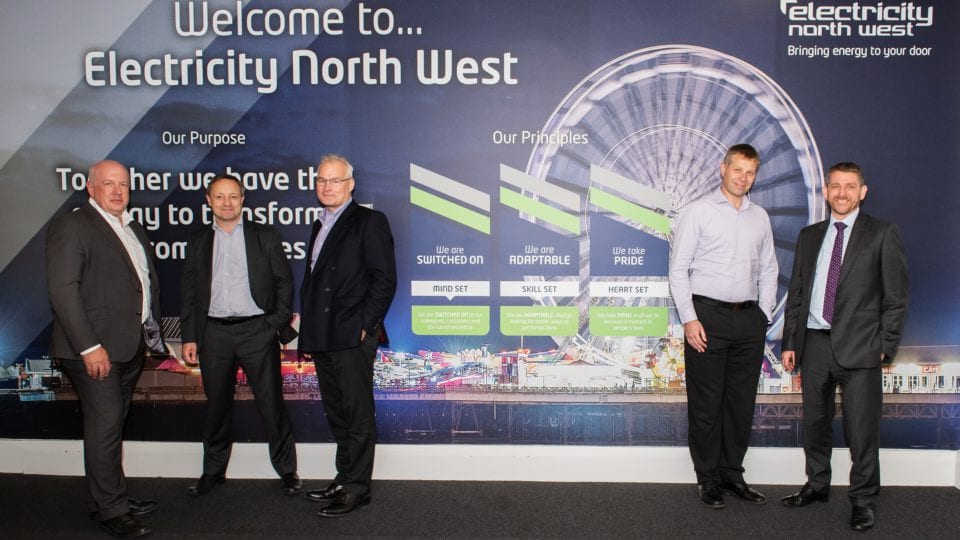 Jonathan Brearley, executive director of systems and networks and Peter Bingham, chief engineer, at Ofgem, visited Electricity North West and heard about the engineering leadership coming from the region.
The pair attended the firm's Preston depot to learn about two of its innovative schemes, CLASS and Smart Street as well as its Leading the North West to Zero Carbon plan.
Peter Emery, chief executive at Electricity North West headed up the day which included a number of presentations and demonstrations involving senior leadership team members.
He said: "It was a pleasure to host two senior figures from Ofgem. We proactively arranged the visit as we wanted to show off in more detail two of our innovative schemes that will be key to ensuring the North West is ready for decarbonisation as we all use more and more renewably-generated electricity.
"Under Ofgem's regulations, we have embraced innovation and have rolled out revolutionary engineering projects that will significantly benefit our customers now and in the future.
"We're embracing change, investing in our network and want to deliver the best for our customers."
Jonathan Brearley, executive director at Ofgem for systems and networks, said: "It's been fascinating to see how Electricity North West is innovating to help cut electricity bills and carbon emissions from the network. These two projects, both of which Ofgem's regulation has helped to fund, demonstrate how optimising voltage can make household electrical appliances work more efficiently, help to plug renewable technologies into the grid and manage supply and demand across the system.
"Innovation projects like this could result in huge savings on electricity bills and will be crucial if the UK is to meet its target of achieving net zero carbon emissions by 2050 whilst keeping costs down for consumers.
"Ofgem will shortly be launching its consultation on its "RIIO2″ regulatory framework for electricity distribution companies to build on the considerable progress made so far in moving to a 'zero carbon grid'."
---
Comments
Login on register to comment