Vattenfall enters EV charging market in Great Britain
Vattenfall is making a move into the Great Britain electric vehicle charging market with the launch of InCharge, its "any-driver-can-use" infrastructure concept.
30th May 2018 by Networks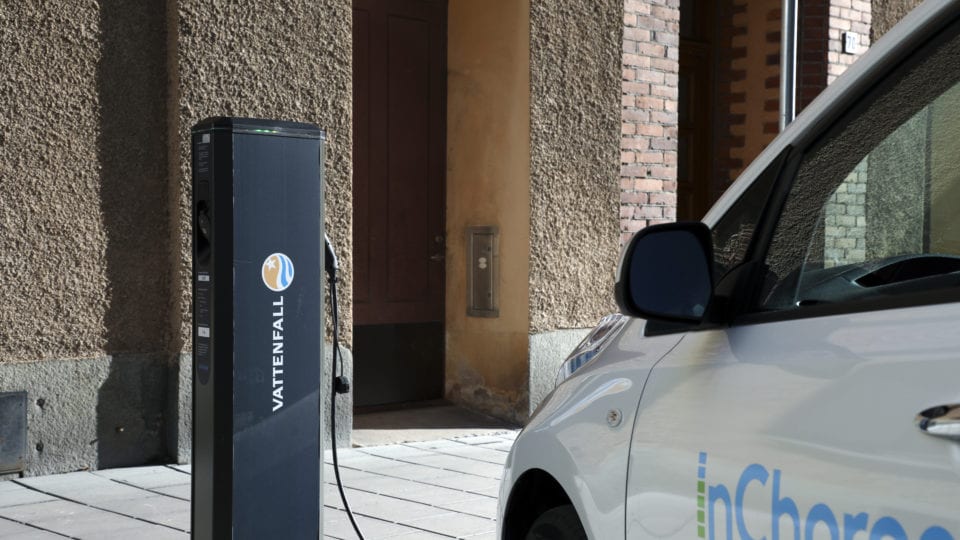 Building on its electric vehicle (EV) lead in north western Europe, Vattenfall hopes to have its first, or partners' first, charging poles installed during the second half of 2018. Vattenfall is also targeting the domestic market allowing drivers to charge easily at home, at work and in public.
Vattenfall will allow any EV to charge at any Vattenfall InCharge charging point on a pay-as-you-go basis. The company will also promote roaming agreements with other charge point operators or driver service providers, unusual in Great Britain but increasingly common in northern Europe.
The head of Vattenfall e-mobility Tomas Björnsson said that the combination of Vattenfall's investment plans and smart solutions for home, office and destination charging will boost confidence in the young GB EV market, increase competition, help tackle drivers' range anxiety, support clean air zones in Britain's cities and ultimately bring down cost to GB drivers. He goes on to say that a more open network is a 'must' if the GB's EV potential is to be realised.
Vattenfall added that initially it will do this by partnering with commercial developers, real-estate companies, industries, fleet owners and public bodies, such as local authorities to install charging poles around the GB.
Magnus Hall, Vattenfall's president and CEO, said: "Vattenfall strongly believes that the best way to make transport fossil free in a generation is to go electric. That's why we are rolling out the open and driver friendly InCharge across north western Europe. We are in Britain to grow, and the GB's electric vehicle ambitions are a perfect fit with our smart, digitalised and low carbon electric vehicle strategy."
Björnsson, Vattenfall's head of e-mobility, added: "We have big ambitions for rolling out InCharge in the GB. Its early days for our market entry but we know from our success in growing the EV market in Germany, the Netherlands and Sweden – and recent rapid growth in low carbon transport in GB – that we have a strong offer to make to the GB driver.
"Many charging poles in the GB are closed to a select number of users. We don't think that will help grow the GB electric vehicle market as fast as is needed. That's why we believe it is beneficial if both public and business-owned semi-public charging infrastructure can be made available for all drivers. It makes EV charging hassle free for the driver, and maximises utilisation of infrastructure for the real estate owners that invest in charging.
"We want to work in partnership with commercial property owners and developers, fleet owners and public bodies to make this happen. We have worked closely with many partners in other countries and we know we can make this a success in the GB."
---
Comments
Login on register to comment