Editor's weekly: Asset performance is an innovation priority
On 21 September Network hosted it's first conference which showed why asset management and performance strategies need to be at the core of energy system innovation.
23rd September 2016 by Networks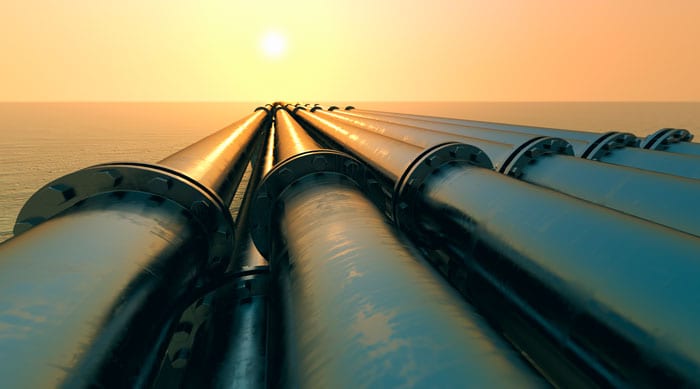 It's difficult to know where to start with innovation, especially when your sector is in the throes of change which reaches both broadly and deeply into operations and market structures. When almost every aspect of your business is challenged, how do you prioritise work on transformation and adaptation?
The Network Asset Performance Conference earlier this week gave some robust justifications for why novel approaches to asset management should be at the forefront of energy network innovation activities in a time when disruption is rife.
First off, our speaker from Ofgem pointed out that with asset renewal accounting for around 40% of energy networks' spending allowances in the current regulatory period, it is an area which is bound to come under scrutiny for efficiency opportunities in upcoming price controls. Finding ways to work smarter and more strategically with regards to asset maintenance, renewal and performance requirements is therefore a must for regulated companies.
Another reason is the continued evolution of the totex accounting regime.
Key points:

Ofgem will expect innovations in asset management and asset performance strategies to enable a reduction in asset renewal-related allowance in the next price control.
Data will enable networks to monitor asset conditions better and to develop monetised risk models for asset investment planning
Data can also offer visibility of upcoming network constraints. There is more to be done on collecting data about embedded geenration and customer decentralisation activity in order to feed proactive asset planning and performance management
New research into smart meter data shows it may help to gain enhanced visibility of losses on the system and therefore enable asset performance imporovements
Data itself is an asset and needs to be monitored for degradation
Robotics continue to revolutionised asset management and monitoring. Where difficulties are encountered in using robots and drone for asset inspection today – because assets were not designed with this in mind – there is an opportunity to initiate a feedback loop for iterative asset design imporvements
Automation and artificial intelligence may make many human roles within asset management and design engineering redundant – but there will always be a human decision making factor – teams need support in adapting to the new
This has seen the sector shift from easy but siloed and inefficient asset planning structures based on capital and operational expenditure, to a holistic appraisal of total expenditure with outcomes-based success metrics. The sector as a whole, has responded well to the staged introduction of totex, but numerous presentations anticipated a new phase of output measures may be soon be required – both to drive continuous improvement and fine tune asset health and criticality measures which, over time, have been revealed as fairly simplistic. It's time for a more nuanced and multifaceted approach to tracking asset investment needs.
If these drivers for innovation in asset management were not enough, we then turned our attention to the transforming energy environment and the pressures this puts on traditional asset expectations.
In a decarbonising and decentralising world where assets are becoming more intelligent and connected and being asked to perform new functions within the energy system, conventional thinking around asset planning and performance measurement are fast becoming obsolete.
For one thing, as several forward thinking speakers pointed out, demand side contracts, embedded generation and flexible energy concepts mean that network asset fleets of the future will certainly reach beyond the boundaries of directly owned infrastructure. Indeed, they may include assets which have no physical existence at all but which are based in new contracts and mechanisms for grid support.
It's a probable shift which will change risk modes and make customer interface systems more and more important.
Also on the topic of virtual assets, another speaker said that perhaps the most important asset category for networks of tomorrow will in fact be data – which today is commonly thought about simply as a handy tool for optimising chunky bits of kit.
As organisations mature in thinking about data as an asset, our expert warned, they will also need to begin implementing asset-thinking to data sets, setting standards for data-asset degradation and maintenance and planning for data-asset renewal.
In short, Network's launch event was a fairly mind-expanding day. It presented challenging concepts which should help companies improve asset performance today and tomorrow, to meet the changing requirements of the regulator and to adapt to new modes of network operation.
Above all though, it demonstrated clearly that asset management – so often unloved and seen to be a boring discipline – must be an innovation priority.
A full write up of Network's Asset Performance conference, including detail on some of the project profiles and performance tracking processes discussed, will feature in the October print issue of the magazine.
Many thanks to our sponsors, Siemens and Copernicus, for enabling such a successful launch event.
---
Comments
Login on register to comment