Digitalising the network
The digital transformation of distribution networks to connect and monitor assets is not a new concept. But while the proliferation of connected devices enables organisations to gather data from the network, are UK operators doing enough to harness the opportunities of digitalisation? Siemens' Victor Sellwood - senior consultant, energy business advisory - speaks to Network.
3rd June 2018 by Networks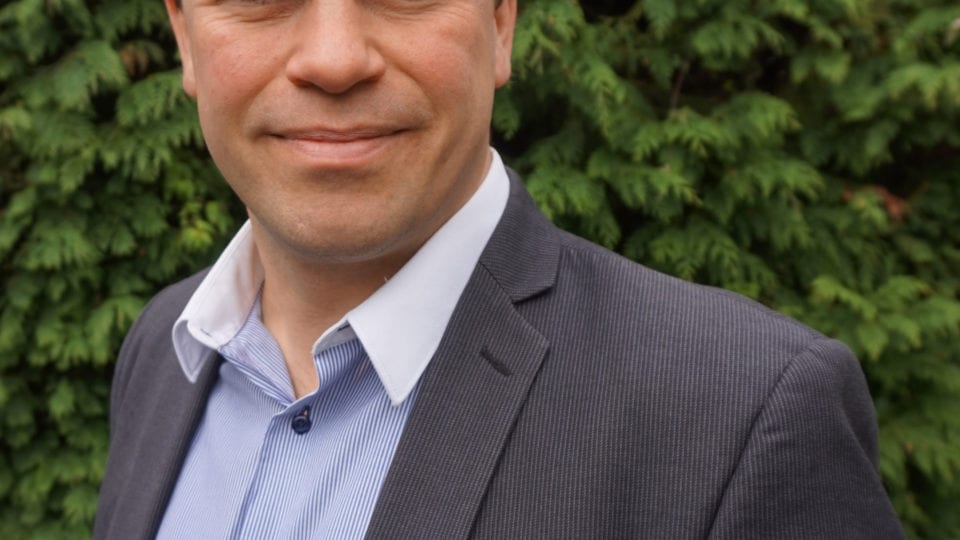 Q: What key advice do you offer operators who are looking to fully digitalise their networks?
A: Firstly, digitalisation is not a project but a transformational programme of business functions, operations and processes. The entire organisation needs to align behind the programme. To achieve this, senior leaders from C-level need to be at the forefront of the programme from the beginning to the end. Secondly, digitalisation in the utility space is complete only when the integration of IT, OT and IoT is completed over an IoT operating system in a seamless fashion. Thirdly, full efficiency of the industry can be harnessed only when the entire ecosystem functions in unison. The only way to achieve this is through co-creation among the key eco-system partners. Our job is to ensure that the operators understand this fully and their digitalisation programme is devised to achieve this in a comprehensive way.
Q: Are UK operators moving quickly enough to digitalise their networks and harness the opportunities that IoT offers?
A: As I mentioned before, digitalisation is complete only when the integration of IT, OT and IoT is completed seamlessly over an IoT operating system. Currently, most of the utilities across the world are undertaking the digitalisation at IT level and partially at OT level. One of the main reasons behind this was the unavailability of a trustworthy open IoT operating system/platform in the industry. This has inhibited operators going forward in an efficient way. Fortunately, introduction of IoT operating systems such as MindSphere, where data analytics and various applications, in particular AI applications, can be developed by anyone from anywhere at any time, has changed the scenario and we can see digitalisation in the real sense will start taking place in the utility space in a big way from here onwards.
Q: Do you see any disparities between operators in the UK and other regions in terms of their adoption of new technologies and readiness for digitalisation?
A: The UK utility industry has taken leadership in many aspects from privatisation to market reforms during the last several decades. Many of the technology providers in the utility space used to consider the UK market as the test bed for technologies, including digitalisation, due to the business-friendly environment and world-class research resources. However, the success of digitalisation depends on the readiness of operators to co-create with solution providers and ecosystem partners. Unfortunately, many of the UK operators still think in the old hierarchical way and solution providers are at the bottom of the food chain in these operators' minds. On the contrary, many operators across the world, in particular from the Far East, are undertaking the digitalisation task "the right way" by choosing to co-create with ecosystem partners. This makes the technology providers consider these forward-looking operators as their "test beds" for future innovation programmes. Therefore, it is important that UK operators, including policymakers, start thinking differently to create an atmosphere where innovation programmes such as digitalisation can thrive. Future policy decisions and regulatory frameworks should be designed to achieve this. This will help us to achieve our industry strategy goals faster. We have taken leadership during the last several decades and it is important we continue that leadership mentality going forward.
Q: What work is Siemens doing to help facilitate this digital transformation across business functions, operations and processes?
A: Siemens has spent the last few years preparing and investing in MindSphere – the open, cloud-based IoT operating system that connects machines and physical infrastructure to the digital world. It harnesses big data from billions of intelligent devices, which can be retrofitted or connected into Siemens' devices or competitor devices in the field. The data can then be released into a secure cloud where we can start adding real value in terms of what the data is telling the organisation, how this feeds into strategy development and how it can help drive business success. Traditionally this is the sort of data that has been closeted away so that very often only the real techies can access it. MindSphere helps to make this information more transparent and ready for analysis.
MindSphere also opens up many new and different possible applications and feeds back to Siemens' corporate technology team, which is effectively the research and development part of Siemens. For example, MindSphere is linking into current research into the real-life application of battery systems and what that enables. As part of our Connected Batteries MAC (MindSphere Appilcation Center) research project (siemens.co.uk/connectedbatteries) we're keen to hear from people in the market who operate battery systems so we can further look at the possibilities of what connecting batteries can do and how this can release value.
Q: What differentiates Siemens' offering from other platforms on the market?
A: If we look at network operators, they don't compete against each other but operate within different territories with similar challenges. MindSphere gives us a platform to provide insight into the good things that individual network operators do, as well as addressing the common challenges found in running networks. The platform provides an avenue to break barriers to data sharing across the industry, while increasing knowledge exchange and best practice across different network topologies and areas. In addition, it provides a knowledge hub where apps and solutions can be developed that are common to everyone and their operations.
Q: In what ways do you see digitalisation and IoT changing the way networks are managed?
A: One example that we're looking at from a strategic point of view is electricity network operators. They've got a very good understanding of the operations, planning and visualisations of their high voltage networks using Scada systems. But when you look at the lower voltage, there are problems understanding what's going on across the network. Fault finding and identifying issues on the network can be difficult and this is being compounded by the massive uptake of electric vehicles, for example. By going out there with connectable, communicable devices and putting those into local units, you can start providing the data and visibility of what is happening across the network. But the IoT capability also means you could work out what electric vehicles are doing, and the required electricity demand, but it takes it further by allowing the network operator to look at the demands on the network. It's all about moving away from reactive processes, to a more predictive response of the whole network.
Q: Finally, what steps has Siemens taken to ensure the platform is secure and not easily susceptible to security breaches?
A: Security is key. MindSphere has been fully certified and developed on OPC UA, which is very secure in terms of encryption, authentication and access control. Everything between the cloud and the device connected to MindSphere is secure. However, it is vital that operators have a clear strategy in place for how their data will be taken up and published to ensure they are not opening the system up to any weaknesses. Using digital technologies to transform business operations is key for the UK to upscale competitiveness, improve national productivity and take advantage of the commercial opportunities offered by an increasingly digitalised industry. Find out more about MindSphere at www.siemens.com/mindsphere.
---
Comments
Login on register to comment