UKPN and Innovate UK map 66 routes to 'V2G' future
A project led by UK Power Networks and Innovate UK has mapped 66 "vehicle-to-grid" energy storage trials around the world, including the UK, the US, Japan, Korea and Namibia.
2nd December 2019 by Networks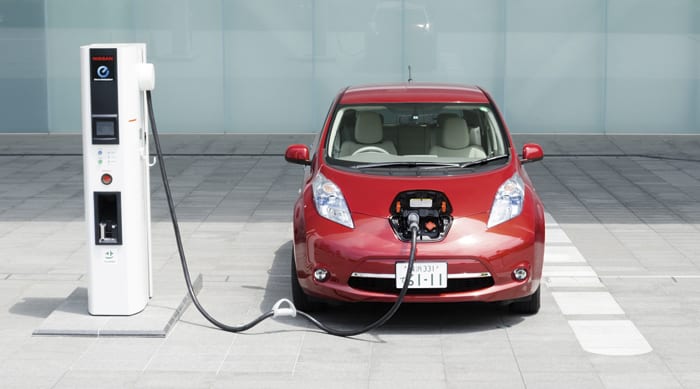 UK Power Networks has launched the V2G Hub website to create an up-to-date picture of vehicle-to-grid (V2G) projects in one place, in order to help industry collaboration.
V2G technology enables electricity to flow from an electric vehicle (EV) back into the local electricity network, allowing EVs to be operated as commercial energy storage.
Often attractive to commercial fleet and transport operators, V2G systems generate income for their owners while offering extra capacity on electricity networks.
The V2G website also includes insights into the market, and invites users to publish information about their own V2G projects.
V2G Hub has identified 66 projects, in 15 countries and four continents, involving thousands of EVs and chargers.
There is an increasing industry interest around V2G, due to both advantages for customers and the whole energy system.

Marco Landi, V2G lead, Innovate UK
The projects range from a plan to make Portuguese island Porto Santo – close to Madeira – completely fossil fuel-free, to a Japanese project delivering 4,000 charge points.
The website was jointly commissioned by UK Power Networks as part of its TransPower project, and government funding body Innovate UK.
It has been delivered in partnership with consultancies EVConsult and Everoze.
Under the TransPower project, UKPN is investigating the network impact and flexibility potential of V2G from domestic, commercial and public charging, through demonstrator trials and collaborative research and development.
Current projects it is supporting are Bus2Grid, a project to turn a 30-bus garage into the first V2G bus garage of its kind in the UK; and E4Future, a trial on 1,000 V2G fleet vehicles.
Ian Cameron, head of innovation at UK Power Networks said: "We've scanned the world to find out what's happening in the V2G landscape and pulled it all together in one place that people can access freely, to help progress technology.
"We are dedicated to being a leading enabler and facilitator of electric vehicles. Creating important resources like this that benefit the whole industry, is a key part of what we do."
Marco Landi, V2G and electric vehicle lead at Innovate UK, said: "There is an increasing industry interest around V2G, due to both advantages for customers and the whole energy system.
"Innovate UK is at the forefront of V2G innovation: together with BEIS and OLEV we launched in the UK what is currently the most ambitious programme of real-world V2G trial in the world, with more than 2500 EVs involved."
---
Comments
Login on register to comment