Reclaiming and recognising asset management
In an ever-changing energy system landscape, the ability to manage assets is often high up on the agenda for utility companies. During a roundtable event - organised by Network in association with Siemens - key figures from the industry met to discuss asset management. Adam John reports.
13th May 2019 by Networks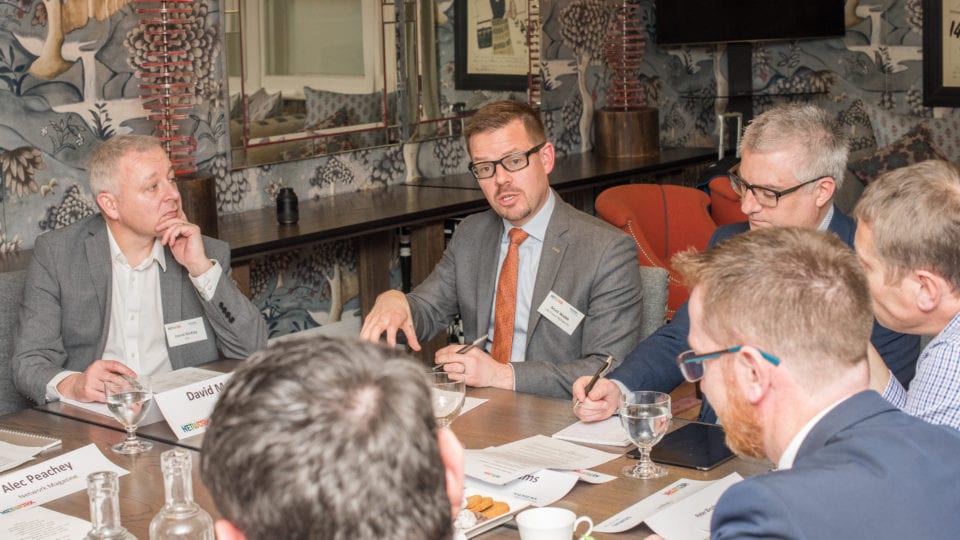 Rising energy demand, electric vehicle (EV) uptake and the increasing uptake of distributed generation – there are a myriad of issues affecting the future of asset management. All these topics and more were considered during a discussion entitled 'The future for network asset management'.
When considering different approaches to asset management, one delegate said one of the things their company was looking at is more of a strategic approach.
"We're looking at more critical parts of the network, not necessarily from just a systems point of view but looking at other consequences as well, such as safety and environment and really thinking about targeting where you want to understand more about your assets. Not just a blanket approach across the whole network."
One delegate suggested a key driver of asset management is to ask the question: "Is it easier to refurbish something, to extend it or to improve it to operate it or is it easier to retrofit something?"
That, they said, drives some of the decisions made in asset management.
The importance of forecasting was discussed, with one delegate suggesting having the optionality to cover a period of uncertainty until a company "knows better" would be a good idea.
Energy regulator Ofgem's role in setting the framework for asset management in RIIO2 was another key topic of conversation during the afternoon.
Delegates were asked to consider how they see the regulatory model changing and in what ways this would in turn drive changes to asset management.
Specifically, they considered what the best way of incentivising improvements was during RIIO2.
One said monetising the risk and working out how much it will cost to maintain the asset base is a good incentive.
"We are now doing as an industry a lot more refurbishment, a lot more preventative maintenance, extending the life of our assets. That might very well be the right thing going forward, but it might be that actually we have swung too far the other way.
"The whole idea of having the ability to monetise risk is that we can hopefully measure how effective that sort of approach is going forward," they added.
Optimising where money is spent was further discussed in relation to telecoms assets, many of which become obsolete quickly as a result of the continuing digitisation of the sector.
"That obsolescence is really important to think about, particularly in the whole sensor environment, putting sensors on assets, you really need to weigh up how much life you think's left in that larger asset, if you're putting sensors on it and you are going to rip out that asset in a couple of years' time, is it really valuable to put them on there?," one attendee asked.
"That whole thing about technology and IT, it's much more fast-paced now you've got to factor that into your ED2 settlements," another suggested.
Extreme events
Last year saw the infamous Beast from the East hit the UK, enough to cause a headache for any network provider.
This prompted discussion of climate change and the impact extreme weather events will have on asset infrastructure.
One delegate in particular expressed concern that network resilience has fallen in recent years.
"It's now a few years since 2015, the last major floods, and I have seen network resilience drop down the agenda.
"What happens if we get the extreme events? All the predictions are that they will be more frequent going forwards."
For the third part of the afternoon's discussion, delegates were asked to consider original equipment manufacturers (OEMs) and innovators and their importance when it comes to changing approaches to asset management.
One delegate said there is "certainly an opportunity" in the skills and resource base to facilitate change.
They said network operators and utility companies need to target people at the "grass roots" to attract people who are both competent engineers and who have an analytical skill set.
"It's a journey to get there and it needs forward planning and investment", they added.
There was a further suggestion of targeting universities and sponsoring graduate programmes to achieve the skill set required.
Another agreed that "bringing through the next generation" was key and said their company too also did a lot of work with university students.
Data analytics was considered as a method of testing new technology and business models, with one participant stating it was important for the industry to seriously consider what it wants to achieve before asking analytics firms for information.
Digitisation
In the closing stages of the roundtable, delegates were asked to consider the role of digitisation in asset management and how digitalised asset management can be used to help networks.
One said: "Any sort of digital capability should be targeted at improving how we manage our assets, it's as simple as that. Whether it's the risk side or maximising the value if we're getting more bang for our buck effectively in operating our network – that is what it is about."
They added that while networks and utility providers have always had data and information to hand there is now more of it than ever before and it is "flowing faster".
Another said digitisation is encouraging the cooperation of non-traditional data sources.
"As a sector for a long time we thought the only data that had validity was what we collected ourselves," they added.
As a final question, delegates were asked to think of one thing they believe could advance asset management in the short term.
One said they thought more collaboration was needed, another agreed but added the industry needed more tools and processes in order to be able to collaborate effectively and enable the decision making that organisations need.
Another said the sector needs to "reclaim and be proud" of the discipline of asset management.
"I don't think it's become a dirty word at all but it's not recognised and respected as much as it should be as a discipline in our sector."
One said that when considering this topic they thought it was important to distinguish between the terms "managing assets" and "asset management".
"To some extent it doesn't really matter as long as we know what we are talking about when we are talking about it," they said.
Another added: "From my perspective where there is a huge potential for digitisation in the asset management space it's starting to increase the recognition of data as an asset. I know that term is used a lot but it's something I really believe in. We haven't recognised the full potential of the data we hold."
Views from the speakers:
It's about putting value to the benefits. Some of the benefits, I think, are difficult to quantify."
Virginia Ferreras Alvarez, network planning and regulation, SP Energy Networks.
"It's not always about the data, it's what you do with it, it's the models you put in place and how you interpret them."
David McKay, director of asset management and operations, SSEN Transmission.
"I think if you go back to the aerospace model, if you are doing as they do – just in time services, that to me will help companies to drive down their Opex. I think there is some value to be had in OEMs working far more collaboratively with network operators."
Steve Goldspink, head of customer services, Siemens.
"We are very good on occasion of just creating data and collecting it for data's sake, we need to understand what insights we want to gain from it and have the capabilities to extract, process and ingest that data in whatever way may be necessary to make sure that it's improving, optimising and enhancing our asset management decision making."
Matt Webb, head of asset information, UK Power Networks.
"I think what the sectors have done recently is systematised the approach to assessing risk and what that allows is a more mechanical assessment of trade-offs."
Jonathan Booth, head of asset management, Electricity North West.
---
Comments
Login on register to comment