Northern Powergrid deploys battery storage for frequency response
Northern Powergrid has begun using battery storage to provide frequency response for National Grid - the first time it has ever sold balancing services to the system operator.
6th October 2017 by Networks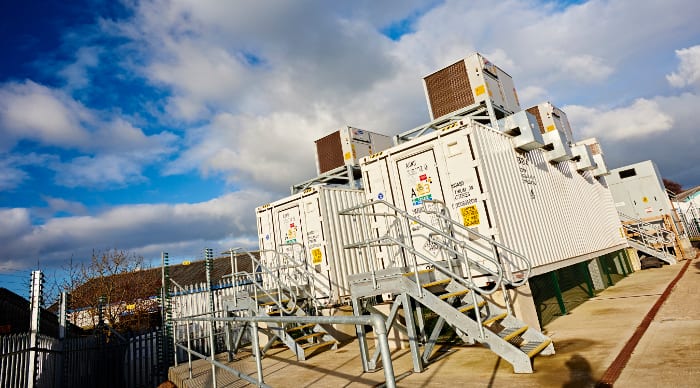 The contract is being fulfilled in partnership with demand-side response and storage aggregator, Kiwi Power.
"Batteries are set to transform the way we deliver and use electricity, and will play a key role in achieving the government's long-term vision for a smart, flexible, low-carbon energy system," said Northern Powergrid head of trading and innovation Jim Cardwell.
He told Network's sister title Utility Week that gaining experience of operating batteries in a commercial environment would enable Northern Powergrid to better understand the needs of customers who wish to connect storage up to their network: "We can see it from a customer's viewpoint and really understand what's making them tick."
Cardwell said it would also help the distribution network operator (DNO) to prepare for its transformation into a distribution system operator (DSO) by providing valuable lessons about what roles batteries are able to fulfil.
He continued: "Part of that learning is about saying: 'What if that battery asset was also supporting a local constraint?'
"It's not in this instance but what if it was? How is the trading of that service to National Grid impacting on its ability to service a local constraint at the same time?
"That's going to give us visibility of the synergies or conflicts that arise with different uses of storage going forward."
The battery system was previously used in a Low Carbon Network Fund innovation project, which Northern Powergrid ran between 2010 and 2014.
Called the Customer-Led Network Revolution, the £31 million project featured the UK's first ever large-scale trial of battery storage. It sought to understand, among other things, how energy storage could provide thermal, voltage and reactive power support to Northern Powergrid's electricity distribution network.
The battery system, which has a maximum output of 2.5MW and a storage capacity of 5MWh, was recently redeployed close to Darlington in County Durham. Since last month, the storage has been used to ensure the stability of the power system by helping to maintain a constant grid frequency.
Earlier this week Ofgem confirmed plans to prevent DNO's from owning and operating storage as well as clarify the licensing regime by classifying it as a form of generation.
---
Comments
Login on register to comment