Mobile Substations
A mobile substation can help during system maintenance and unplanned outages, or even help renewables developers connect their schemes to the network more quickly.
7th September 2017 by Networks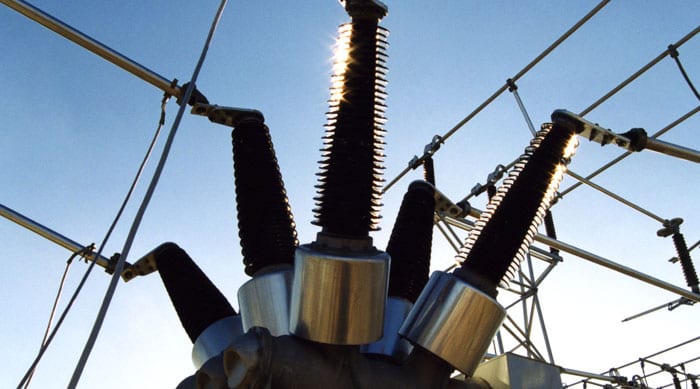 Flexibility has become an increasingly critical aspect of network operations across the board. From the remote regions of the Scottish islands to the big cities, networks are under increasing pressure to adapt to the rapidly changing mix of generation and storage technologies. Synchronous generation is falling away to be replaced by distributed and intermittent technologies.
This brings challenges to ensure there is enough capacity to meet demand. But it also challenges networks to ensure greater flexibility of operations to keep the power coming, even when infrastructure maintenance must be carried out.
One area that is receiving increasing interest from networks and original equipment manufacturers is the development and use of mobile substations or packaged control rooms as an effective way to ensure operations continue during maintenance and repair works, and also to offer the opportunity to connect new generation assets more quickly.
Having been used for a number of years at lower voltages, typically up to 145kV, to provide backup for existing infrastructure, investment and development of higher-voltage systems to support and operate transmission systems has increased in recent years.
National Grid outlined the potential benefits of a high-powered mobile substation unit in an unsuccessful Network Innovation Competition submission in 2014: "The expectation is that it will significantly reduce construction timescales for temporary capacity, enabling more flexible and efficient capital delivery and maintenance."
Among the benefits that the project team envisioned mobile substations would bring were: freeing up outages or removing constraints, quickly providing temporary capacity to manage changes in network conditions, and positively benefitting customers by connecting renewable generation sooner.
Although the submission on that occasion was unsuccessful, National Grid and the DNOs are continuing to explore new ways to use and work with mobile substations and mobile generation to alleviate some of the challenges brought on by the changes to the network landscape.
For Leigh Turley, engineering manager of transmission and distribution at ABB, the key to its appeal lies in its speed and the stability it offers: "Really, it's something that can be installed very quickly, that is repeatable and will add security and flexibility to the network. It reduces risk to the client and end user."
In particular, there are two main aspects of operations where the technology has the greatest potential. The first is in outage management planning, where the units are rolled out and installed to provide temporary power when planned maintenance work on existing assets is required, removing the need for any loss in power as a result of the works.
The second area is during unplanned outages as an emergency replacement for a transformer, circuit or feeder that has suffered a fault. In such a case the mobile substation is installed and enables power to be quickly restored.
But according to Turley, mobile substations hold even greater at present, because of the increasing need to connect distributed generation more quickly. "If you're doing a connection for a distribution operator, they've historically not been turned around very fast.
"For instance, somebody could build a solar farm or wind farm, and if the main substation hadn't been built, you could connect it to the overhead lines via a mobile substation, as a temporary measure," explains Turley. "That stops you having to wait for planning consent and also means that if the power plant has been built earlier, you can start getting revenue from the system, so again, it reduces risk for all involved."
In addition, he also sees it opening up the opportunity for networks to sweat assets longer, with the deployment of mobile substations, enabling improved maintenance schedules to maximise the operational life of existing and ageing assets.
In terms of capitalising on these opportunities, Turley is adamant that the technologies are available and, as they develop, continue to get smaller and easier to deploy. However, in terms of maximising their potential, he suggests the more critical element is on a human and organisational front.
Doing things differently
He says: "The technology is one aspect of it, but the critical part is adapting and modifying your systems and your processes to work with the technology to allow yourself to do things differently." He adds that success will require a balance of "out of the box" thinking and operational experience.
Overall, he envisages a bright future for the technology, and believes it will fit neatly into the emerging demands being placed on networks: "There's a thirst to do things differently, a step change within our industry. People are thinking how can they influence the network by not just adding more bits of plant and more assets. So can we sweat assets a bit further if we maintain them a bit more – and if we do that, how do we reduce the impact of the outages required?"
For Professor Phil Taylor, director of the EPSRC National Centre for Energy Systems Integration at Newcastle University, the technology is unlikely to become a critical part of the day-to-day operations of the networks, but will be of critical importance when it is needed – if a storm knocks out significant infrastructure over wide areas, for example.
"In those kinds of situations, having the ability to drive substations out to those areas could be extremely valuable. They're the kind of things you won't be using regularly but will be extremely valuable when they are needed," says Taylor. "If you've got a very remote area and you're doing some work or there's been a failure on the network, can you just drive up in a van with protection, transformers and backup generators – or energy storage applications – and plug it into the grid to support the network and provide a substation in a remote area?"
Mobile substations offer strong potential to provide value in such situations, but there are already tried and tested technologies and solutions available to networks that they will have to go up against. In recent years, as the addition of distributed generation assets has increased networks' susceptibility to intermittency problems, networks have invested in mobile generation, both in terms of infrastructure and contracting of providers, to provide backup power.
Up against existing solutions
As Steve White, head of network control and operations at UK Power Networks, says, this approach works well to restore power in unexpected or unique scenarios. "Mobile generation is a good practical solution, for what would be very unusual scenarios, to restore customer supply.
"We contract our suppliers for mobile generation and they can deliver large quantities of mobile generation within a very short period which can be connected to restore supply." He adds: "There's a limit to what you can do in that regard, but it's relative to shipping out a mobile substation or transformer and connecting it up at 33kV or higher and it's very fast. Mobile generation is very fast."
For UK Power Networks, particularly its London network, the density of customers and layout of the network means that mobile substations are not as strong an option as they would be for networks with more remote operations, and that works in favour of the continuing use of mobile generation.
However, Taylor believes mobile substations and packaged control rooms may increasingly be seen as a better choice than to mobile generation because they are quieter and also more environmentally friendly compared with any diesel generator-based mobile generation options.
"I think the DNOs do have lots of mobile generator sets that they can take out and plug in, but they are noisy and polluting so if you could turn up with a cleaner, quieter substation with battery power instead I think that would be something that customers would appreciate," says Taylor.
As well as reducing noise and emissions, adoption of mobile substations is also driven through P26 compliance, which dictates that networks should be built in a manner that allows for suitable resilience. Through this requirement, networks must ensure that backup power is available, so operations can be restored if a strategic point in the network goes down. In many of the networks, mobile substations could serve as a valuable asset in ensuring that P26 requirements are met.
Citing such requirements, Rachael Taljaard, technical consultant at Smarter Grid Solutions, suggests that mobile substations are "definitely becoming more important". "If you think you're going to have an issue, then you can mobilise mobile substations to get things up and running again and then focus on fixing the problems."
Overall – and as Taylor suggests – the role and impact of mobile substations will, as intended, be restricted to those occasions where networks are either caught out by an unexpected issue or to enable short-term work to be carried out with minimal disruption. However, against an increasing range of demands, from sweating assets for longer to more quickly connecting distributed generation assets, that role will is likely to be bigger than before.
---
Comments
Login on register to comment