London to host wireless EV charging trial
UK Power Networks Services will work with UPS, High Speed 1 and WMG on a new project to assess the feasibility of using wireless charging to support the use of electric vehicles in commercial fleets on London's roads.
16th January 2019 by Networks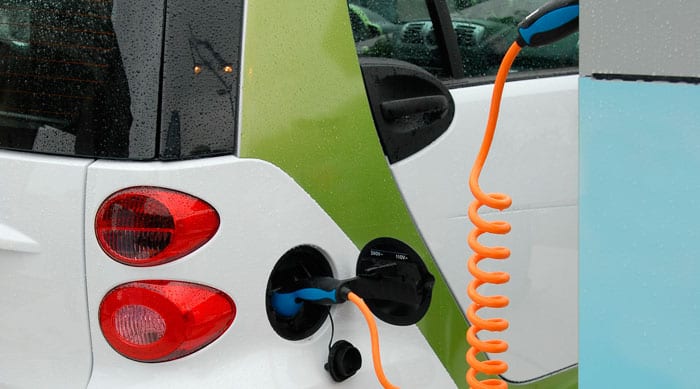 Funded by the Office for Low Emission Vehicles in partnership with Innovate UK, the project will run from January to March 2019 and will investigate the feasibility of deploying wireless charging technology in three live locations across London and Tamworth. The purpose of the study is to understand the impact on infrastructure and the commercial viability of this type of charging. The study will also look at how its future use could reduce costs, improve productivity and safety, and increase the uptake of electric vehicle fleets across the UK.
UK Power Networks Services' director, Ian Smyth, said: "Wireless charging has the potential to deliver lower cost electric vehicle fleets, safer unobtrusive infrastructure and provides an important solution where constraints on physical space mean wired charging is not practical.
"We believe that the lack of wireless charging projects in the UK is primarily the result of many users considering this technology immature or lacking a strong business case.
"Wireless charging could allow drivers to stay in their vehicles and create a safer, more secure vehicle with greater productivity and lower cost. With so many potential benefits, commercial enterprises need to understand the case for wireless charging better."
The assessment will include the wireless charging of UPS delivery vans at their Tamworth depot while parcels are loaded, of electric taxis while waiting for passengers in the taxi rank outside St Pancras International railway station and of UK Power Networks' electric vans.
With transport responsible for around 20% of London's CO2 emissions, the introduction of low emission vehicles into London's commercial and public transport fleets could bring significant improvements of air quality in the capital.
"UPS is thrilled with the news of this future-focused grant. Speed and efficiency are essential to our smart global logistics network which moves 3% of the world's GDP daily," said Peter Harris, director of sustainability for UPS Europe. "With this new study comes the possibility of a new sustainability component to help charge our vehicles faster and more easily while adding a potential safety bonus for drivers. This is an exciting chapter in the future of what we call our rolling laboratory for alternative vehicles. We look forward to the findings here in the UK so that we can make an assessment on what we hope to be another step forward – with global implications – for a cleaner and more efficient commercial fleet."
Wendy Spinks, High Speed 1 Ltd commercial director said: "We are delighted to be supporting this innovative project that could help boost electric vehicle use in London."
WMG (Warwick Manufacturing Group) Professor of Power Electronics Richard McMahon said: "For WMG this is a great opportunity to work with our partners to demonstrate the practical wireless charging of electric vehicles to bring real opportunities for reducing emissions, especially in urban environments. This Project directly aligns with the Low Emissions Mobility strategy of The High Value Manufacturing Catapult Centre at WMG."
---
Comments
Login on register to comment