Letting networks own storage would 'distort the market'
Networks should not be allowed to own storage assets as doing so would lead to market distortions and inefficiencies, a former Npower boss has warned.
4th April 2017 by Networks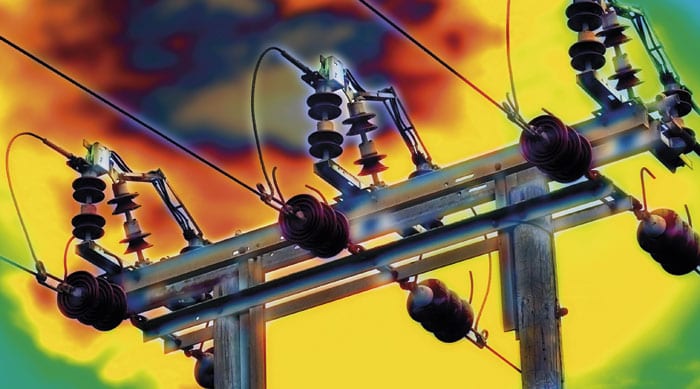 Services for the grid should continue to be bought through competitive tenders to keep costs to a minimum and ensure there is a level playing field, said North Star Solar chief executive Paul Massara.
"It's far better if regulated assets and regulated parties – the DNOs and National Grid – go out to tender"
He was responding to reports in the Financial Times that, in their submissions to a government consultation, National Grid and UK Power Networks requested a rule change to enable them to own and operate storage assets.
Ian Graves, director of National Grid's business development arm – which is legally separate from the rest of the group – was quoted as saying rules preventing network ownership risk "damaging the potential consumer benefits that a level playing field could deliver". He added that regulation of storage should be "light touch" to allow the market to develop in the "right way".
However, Massara told network's sister publication Utility Week altering regulations to allow networks to own storage could put other developers at a disadvantage. Networks which acquired a battery asset to provide a specific service would be left with spare capacity when it is not being utilised and would want to earn money by using it.
"Does that battery bid into other markets?", he questioned. "If it's owned by a regulated owner and its paid for as a regulated asset in one function can it be providing other functions for the rest of the time?
"If it can provide [other functions], then essentially its being subsidised because it's getting its return as a regulated asset and then the cost is very, very low to provide other services. That's going to create a distortion in the market place."
He said if networks were prevented from bidding into other markets and stacking revenues then the services provided by their storage assets would cost more than necessary.
"It's far better if regulated assets and regulated parties – the DNOs and National Grid – go out to tender, because if they go out to tender then somebody can provide a range of services with that asset and therefore it's going to lower the marginal cost and create a level playing field," he added.
Ofgem has previously rejected calls from the National Infrastructure Commission and the storage industry for networks to be able to own and operate storage. At meeting of the now-defunct Energy and Climate Change Committee in April last year, associate partner for energy systems, Andy Burgess, told MPs "if you want competitive markets to develop, you need to keep regulated monopolies out of them".
---
Comments
Login on register to comment