Landmark for English Channel electricity link project
A project which will see a 1,000mw high voltage direct current (HVDC) link run from France to England has moved a step forward.
12th December 2017 by Networks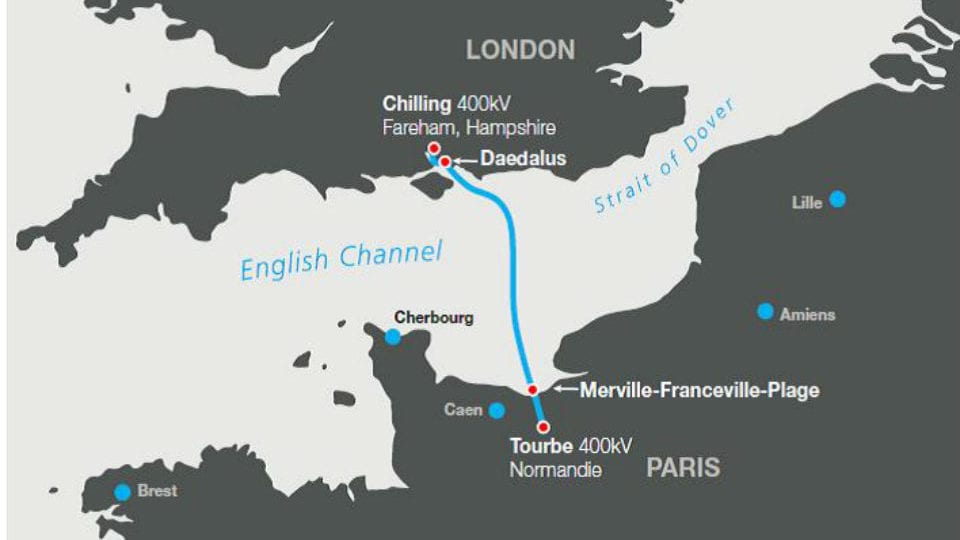 The Marine Management Organisation (MMO) has issued a comprehensive decision for the IFA2 (Interconnexion France-Angleterre) project under the TEN-E Regulations, after it attained all of the required statutory consents in UK consenting regime.
The IFA2 interconnector is a 1,000mw high voltage direct current (HVDC) link, which will run from Normandy in France to Hampshire in England. The project is being carried out by National Grid IFA2 Ltd and RTE.
MMO senior marine licensing manager Matthew Kinmond said: "This is the first comprehensive decision from the MMO under the TEN-E Regulations and the first in the UK for a cross-border and multiple consenting regime interconnector project. It represents a major milestone for the IFA2 project."
Dave Luetchford, head of IFA2 from National Grid, said: "Enhancing Great Britain's energy connection to France will bring a number of benefits, including increasing security of electricity supplies for both countries and providing opportunities for shared use of renewable energy."
IFA2 is an electricity interconnector. It is a connection between the electricity transmission systems of different countries.
An interconnector allows countries to exchange power, helping to ensure safe, secure and affordable energy supplies. For IFA2 the connection will be made via high voltage subsea cables, passing through French and British waters.
IFA2 aims to be operational by 2020.
---
Comments
Login on register to comment