Investment in V2G
The government is investing £30 million in vehicle-to-grid technology with 21 projects chosen to receive funding. Here, Mark Thompson, senior innovation lead - energy systems at Innovate UK and a Network editorial board member, provides an overview.
22nd March 2018 by Networks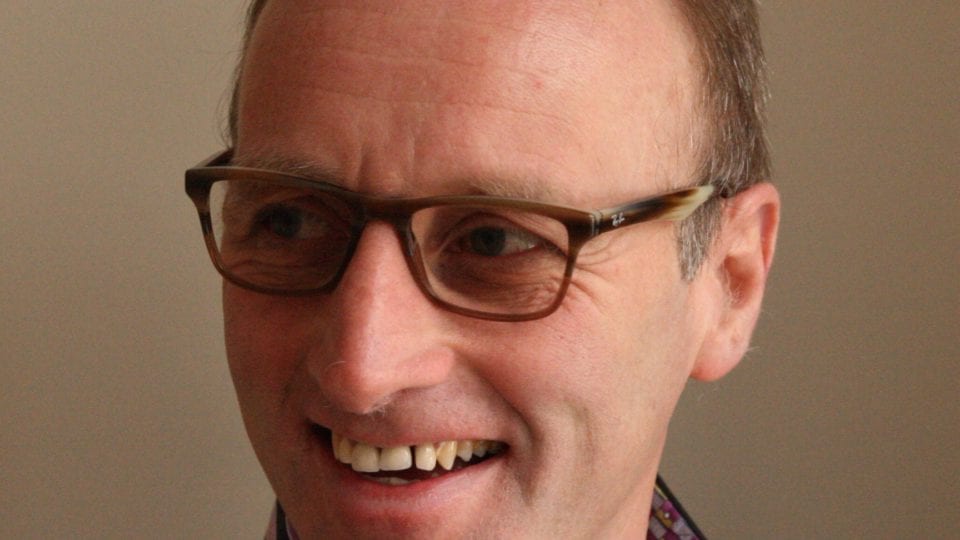 A year ago the future dominance of electric vehicles would have been regarded by many as an "if" not "when". But in the interim we have had a conveyor belt of announcements by automotive manufacturers, governments and even petrochemical companies with hard commitments to this agenda. The debate has now flipped to one of how quickly this transition will now occur. The mid 20s are talked of as the boom time, but with EV battery capacity rising at an extraordinary rate and the choice of vehicles increasing almost monthly, this could come sooner. EV affordability is also much less of an issue than most people appreciate as in the region of 90 per cent of new EVs are "bought" on surprisingly competitive personal lease deals.
As we know, EVs bring together the two industry juggernauts. The power and automotive sectors have historically had no link, yet they now have a long term strategic marriage ahead of them. I cannot think of any two established and very different sectors that have to come together in such a short timeframe, let alone in circumstances where people are at the centre and critical to success. However, the penetration of EVs remains quite low (around two per cent of new car sales) so although the sector is moving incredibly quickly we still have time to design the future systems, enable a win-win for EV users and energy customers alike, and create export opportunities for UK businesses.
The network operators and the UK in general have been well ahead of the curve in the evaluation of the impact of EVs on the network with large scale trials run in a number of DNO projects and by others such as the Energy Technologies Institute. These have assessed user behaviour, local network impact, and overall system impact, and have progressed from passive monitoring with "dumb" chargers, through to simple delayed charging such as in the My Electric Avenue project. The Electric Nation is now taking it on to "smart" charging. These trials illustrate that society is on a confidence building journey with EVs and results so far show that from a user point of view it actually works out successfully even with today's vehicles. The confidence journey is in stages:
Stage one – new EV users soon adjust to the difference in range capability and rarely have range anxiety issues in practice.
Stage two – My Electric Avenue showed that most trial participants were comfortable with simple time delaying of into the wee hours once they learnt to trust the system.
Stage three – Electric Nation will trial more sophisticated smart charging (and potentially some vehicle to grid) schemes to look for the win-win between networks and users, deepening that level of user trust.
Getting smart
Smart charging and the "do smart first" approach by networks, will provide significant value to the networks in investment deferral and avoidance, while the work being done in the Smart EV project will develop standards to deliver this. However, the iconic jewel in the crown is vehicle to grid (V2G), the ultimate sub-set of the smart charging domain.
V2G chargers are a far more complex beast than conventional one-way chargers with the additional task of converting DC from the battery to AC requiring much more sophisticated hardware than a one- way AC to DC charger. As a result, there are only a handful of units on the market and they are eye-wateringly expensive, in the parish of £500/kWh. This compares to circa £100-150/kWh for a photovoltaic panel inverter, which has many similarities under the skin. They are also currently pretty bulky cabinets, all focus on the higher power levels only and are mostly three phase only.
So lots of barriers to making it fly but there are some pretty intriguing and compelling reasons for trying to explore it:
For one it is an ideology that captures the imagination of the public and is understandable to nearly everyone. Having a big chunky energy asset that you can use to reduce the running costs of your EV by exporting energy to the grid, building, or neighbour is an appealing concept.
The average UK passenger car is driven around 8,000 miles a year, so doing some simple maths this means the average UK car is stood idle for 98 per cent of its life.
Providing energy to the grid is actually pretty trivial for an EV. For instance, the recently facelifted Nissan Leaf has a maximum battery power output of 110kW, whereas V2G chargers are typically seeking to export 7-10kW. As such, regardless of whether an EV is providing power for frequency balancing or energy to support a DNO, 7019kW export is less than 10 per cent of throttle in the eyes of the battery.
There will be monetary rewards, but these are going to be very circumstance dependent. Trials done in Europe have shown that with good grid connectivity an EV can realistically earn €1,000 from frequency support alone.
But what about the barriers mentioned earlier?
Insufficient vehicle numbers – the number of plugin vehicles on UK roads is currently around 135,000, representing over 3GWh of storage. The total UK passenger vehicle population is approaching 32 million cars so with the growth in sales that everyone now expects there is no doubt there will be a significant volume of these unusual storage resources with the potential for network support.
Battery range and anxiety – Techno-economic trials such as in the Innovate UK funded EFES project have shown that even with EV battery capacities today a useful amount of V2G value can be derived with only a modest loss of vehicle utility. For example, providing 7kW to V2G for an hour to support the evening peak only reduces an EV range by circa 20-25 miles. In comparison, the latest Nissan Leaf has a real world driving range of around 150 miles.
Battery degradation – This is the most commonly cited concern because of fears of additional battery cycling. Findings from several academic studies on this subject (one in the UK and two in the USA) showed that:
V2G would have an insignificant impact on battery life; and that with savvy management of the battery state of charge can actually slow down battery aging. There is more analysis work to be done but the picture is very encouraging.
Stimulating the sector
So we have a pot of enticing value propositions, a rapidly evolving domain and a really unusual mix of jigsaw pieces. V2G is still at an early stage of commercialisation though. UK and international trials to date have been very techno-economic focused with very limited supply chain engagement in real customer environments.
Considering this landscape, Innovate UK, BEIS and OLEV all strongly felt that this area justified Government innovation funding. We saw a very timely opportunity to stimulate the sector, bring supply chains together, and really bottom out the benefit cases to the various parties:
From an OLEV perspective: Can V2G create good value to vehicle users and the automotive manufacturers? Can it provide evidence that V2G can be trusted? Can it act as a catalyst for EV sales in the UK?
From a BEIS energy policy perspective: Can V2G provide value to networks and the system operator with enough connectivity, resource and EV user engagement to secure long term energy system value? Will it enhance smart charging by improving the amount of time a vehicle is grid connected?
From an Innovate UK perspective: Can we catalyse business models that will engage new supply chains sustainably and drive onward private investment? Can we stimulate this space in a way that puts the UK in a commercial leadership and export position for both V2G and smart charging as a whole?
With funding from BEIS and OLEV this followed through to the launch of a V2G competition last summer and the announcement of winners in late January. It sought answers to the above questions with an array of projects across the electric vehicle domain, including personal use, car clubs, public and commercial fleets, and transport hubs. Projects were encouraged to develop hardware, explore new business models, trial energy system integration approaches and to understand user behaviours.
Twenty-one projects were funded, totalling £30m. This includes eight large scale demonstrator projects encompassing approximately 2,700 vehicles in total, with real users in real scenarios, with real rewards. The net result is a portfolio of by far the biggest, most diverse and most ambitious V2G projects worldwide that will run over the next two to three years.
If you have any questions please contact mark.thompson@innovateuk.gov.uk or visit https://tinyurl.com/yahf2ktq
---
Comments
Login on register to comment