Improving customer contact in the WhatsApp era
As National Customer Service Week draws to a close, Lisa Doogan, head of customer service and stakeholder strategy at Scottish and Southern Electricity Networks, describes how it is improving communications with its 3.8 million customers in the north of Scotland and central southern England.
7th October 2019 by Networks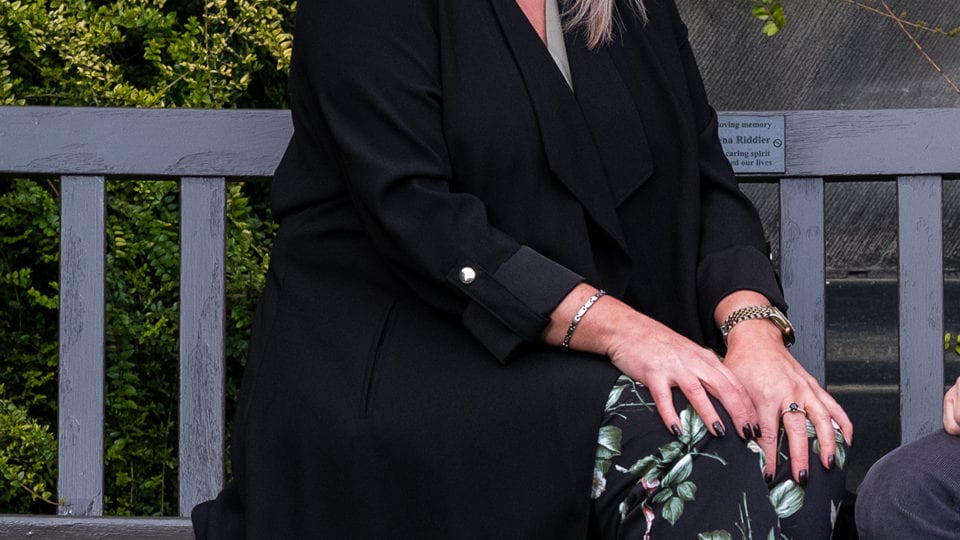 This past year, we gained insight through stakeholder feedback and usage data, which told us our customers' preferred method of communication was changing at a rapid rate.
More and more customers were moving from traditional methods such as telephone, email and letter, to digital channels like social media, our Power Track app, text messaging and even voice assistants.

In response to the growing need for an improved digital experience, we had to transform the way we worked to ensure we're ready to support our customers.
To make it easier for our customers to contact us during a power cut, this summer we launched WhatsApp as a contact channel, with the service already used over 5,800 times to contact us.
With WhatsApp for Business released earlier this year, we were one of the first large companies to launch the service, and the first network operator amongst the industry to offer this contact method.
Customers can reach us directly on WhatsApp, but we also send them a text with a link after they speak to us on the phone so they can contact us directly if they have any further questions without the hassle of having to call us again.
For over two years running, our website has ranked first among all DNOs on the Sitemorse INDEX. Sitemorse, an independent consultant, looks at user experience and accessibility [including compliance with duties under the Equality Act 2010], rating functionality, performance and overall quality of our website. This year, we've topped the energy index too, being recognised as the most accessible website of any UK energy company.
The external panel challenge us and help us to explore best practice from across a range of industries and sectors.
We also launched ReciteMe, a toolbar function allowing customers to adapt our website to their needs including over 100 language filters, increased font sizes, different fonts, colour changes and even the ability to read pages directly including the description of images. We also launched an Easy Read version of our Priority Services Register leaflet which is now available on our website.
These changes were developed following feedback from our Inclusive Service Panels. The external panel challenge us and help us to explore best practice from across a range of industries and sectors. The internal panel, 16 representatives from across various functions in SSEN's business, brings in the knowledge of people who speak with customers across the business, and who know how recommendations could be applied to procedures to improve services.
The panels were instrumental in our shortlisting for the 'Diverse Company of the Year' award at the National Diversity Awards. With over 700,000 customers on our Priority Services Register, and many with additional communication needs, it's crucial the services we provide are fully inclusive to all, and we continue to look for ways to improve.
Our social media satisfaction scores, based on 1-10 ratings in customer satisfaction surveys within 24 hours of contacting us, are improving year on year, currently sitting at 93%. On social media, you can expect a response in under 10 minutes, 24 hours a day, 365 days a year. We want our customers to know they can contact us at any time of any day and our teams will respond.
We were delighted to be shortlisted as finalists for the 'Most Effective Use of Social Media' at the Customer Contact Association Global Awards.
We recognise, however, that when things don't go to plan, we need to ensure we resolve complaints as quickly as possible. In 2018/19, we ranked 1st for complaints handling across all Distribution Network Operators, streamlining our processes and procedures to ensure those working for us have the knowledge and tools to recognise signs of dissatisfaction, striving to resolve complaints at the first point of contact. We've also worked closely with other companies, outside of the energy networks industry, to share best practice and improve customer experience.
We also were audited as being in compliance with the BS 18477:2010 Inclusive Service Provision standard for the fourth year running, recognising that our policies, procedures and services are accessible and fair to all customers.
We know we've got more work to do, ensuring the service we provide our customers keeps pace with their changing wants and needs, and putting customer and stakeholder feedback at the heart of everything we do.
---
Comments
Login on register to comment