Five ways LiDAR technology is mapping the future
LiDAR (light detection and ranging) technology has hit the headlines recently, but for Distribution Network Operators, the technology is fast becoming business as usual.
12th April 2017 by Networks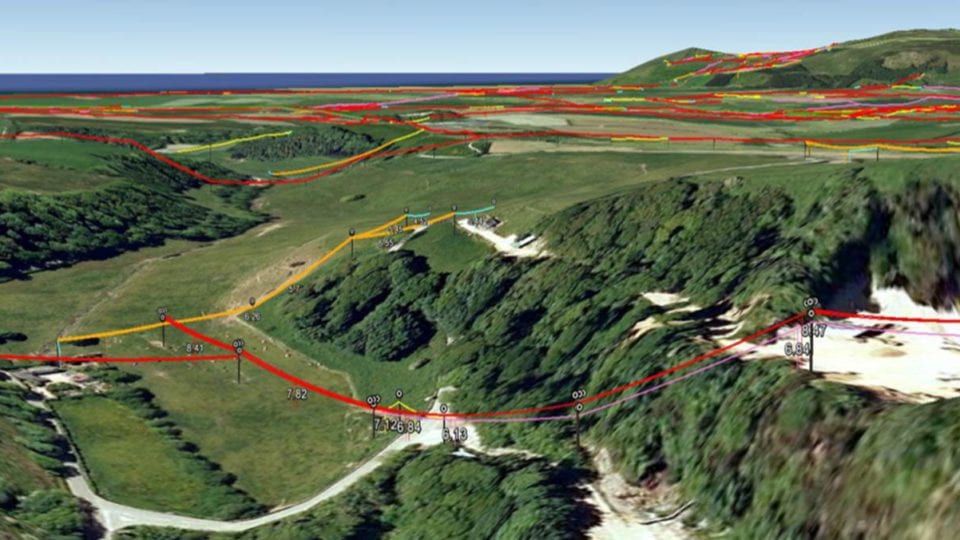 Beginning with trials back in 2013, the technology is now becoming mainstream thanks to Scottish Power Energy Networks' ongoing two-year LiDAR project. This is helping other networks to embrace the technology through the dissemination of lessons learned via workshops and presentations.
Meanwhile, the quality of data the technology can provide is soaring, making it a more practical and cost effective solution for networks.
The data gathered is used to create a virtual, 3D world of highly detailed maps that reveal the exact distance trees and other vegetation are to power lines down to 2cm.
Stewart Reid, head of asset management and innovation at SSEN, said the maps help the company identify and mitigate risks and allow them to rectify problems, to ensure a better security of supply to its customers.
Scottish and Southern Energy Network (SSEN) incorporated the technology as business as usual from the start of their year-long project to model 63,000km of power lines in its Scottish and English operational areas
Reid now hopes that SSEN will be able to increase the regularity of the LiDAR flights, and incorporate drones into the process.
SSEN curently maps its entire network once every four years, effectively mapping a quarter of its network each year.
"But if we could fly twice a year that would allow us to do new things not practical at the moment and release a new layer of benefits," said Reid.
These benefits include creating "more precise" maps, which would allow better predictions of paths and trends such as tree growth, pole rot, and new farm buildings that have the potential to cause fault issues.
Here are five ways networks are using LiDAR technology to ensure they keep the lights on during even the most violent storms.
Vegetation management -LiDAR data can help identify and prioritise areas of a network where vegetation poses the greatest risk to overhead lines. This can be caused by storms or 'sag' when a line is operating at maximum temperature.
Line profiles -the data can be used to create a profile model of power lines. This can be used to ensure clearances are maintained (particularly on DNOs with higher voltage circuits).
Creating and maintaining an accurate asset inventory – gives networks a precise understanding of where assets need replacing, need to be monitored or even enable the deferment of asset replacement work.
Speed – currently LiDAR technology is strapped to manned aircraft, but an Innovate UK funded project is testing the use of drones for use beyond the operator's sight. Both methods allow networks to map areas quicker than if done by foot patrols.
Security of supply – By identifying new or existing concerns, potential faults can be averted or reduced to ensure power cuts are kept to a minimum.
---
Comments
Login on register to comment