EVs could cut cost of running UK power system by £270m a year
Plugging electric vehicles (EVs) into the grid could cut £270 million a year off the cost of running the UK power system by 2030, according to a report by Moixa and a consortium of leading energy and transport companies.
26th June 2019 by Networks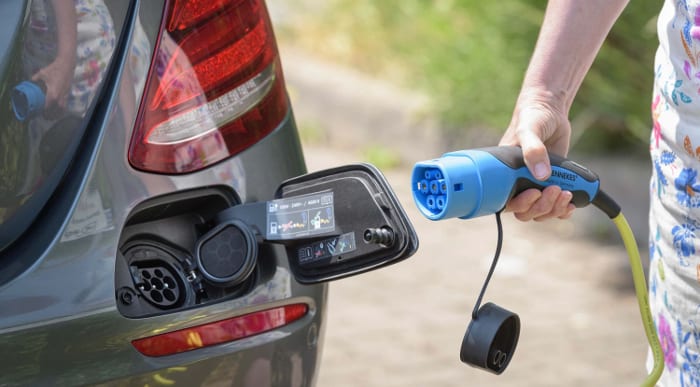 It analyses the benefits of Vehicle to Grid (V2G) technology, which allows EVs to support the electricity network, storing power when it is abundant and feeding it back into the grid at times of peak demand.
Chris Wright, chief technology officer at Moixa, said: "By 2030 there will be millions of electric vehicles on our roads. This report shows how they can play a vital role in the UK's energy system as batteries on wheels, helping to manage supply and demand and saving hundreds of millions of pounds. It also shows how savings can be shared fairly with drivers, lowering the cost of owning EVs and supporting growth of the sector."
V2GB – Vehicle to Grid Britain finds that:
V2G technology could help avoid £200 million of investment in the distribution network by 2030 by reducIng peak demand on the grid, compared with unmanaged charging.
Controlling when EVs charge could save £180 million a year across the whole energy system by 2030, compared with unmanaged charging. V2G would increase annual savings by £40 to £90 million.
A 7kW home V2G charger could earn £436 a year by providing services to support the power network, if it was plugged in 75% of the time. Typically EVs are plugged in only 30% of the time.
Residential V2G charging could be economically viable in the near term, but will require a combination of high plug-in rates, a cut in the costs of installing frequency response metering equipment, and the ability to stack multiple revenue streams and move easily between them.
To achieve wider uptake and contribute to energy system decarbonisation, the industry must reduce V2G hardware cost significantly, develop viable commercial models to depreciate the assets over 10 years, and alleviate consumer concerns about range and battery impacts.
Moixa's GridShare platform uses machine learning to profile drivers' patterns of behaviour so that cars always have sufficient power for their needs. It is developing software to give drivers the option to control the level of charge manually.
The consortium also included Nissan Technical Centre Europe, Energy Systems Catapult, Cenex, Western Power Distribution, National Grid ESO, and Element Energy.
---
Comments
Login on register to comment