EV smart charging providers pledge to open their networks
A group of electric vehicle (EV) smart charging solutions providers have pledged to open their networks for UK drivers through a "roaming partnership" by the end of this year.
25th September 2019 by Networks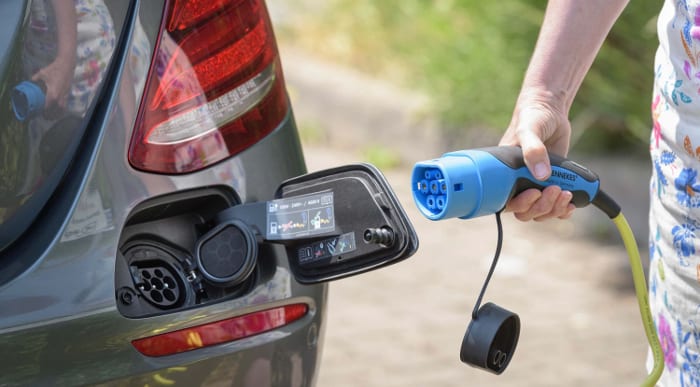 The letter of intent was signed today (25 September) by:
Allego
EVBox
NewMotion
Chargemap
ChargePoint
Charge4Europe
Engenie
Franklin Energy
Travelcard
Once implemented the agreement will mean UK EV drivers will require only one subscription to access public charging stations operated by any of the signatories.
In addition, the operators will share charging station information so data can be used to improve customer charging experience.
The companies believe that easy access to charging infrastructure will help improve the switch to EVs for UK drivers.
At present, EV drivers in the UK need memberships to multiple operators to be able to fully access every available public charge point. This, the signatories say, has created an "inconsistent experience" for customers, whereas a more joined-up, consumer friendly public charging network could make EVs more desirable.
Furthermore, interoperability agreements in markets such as the Netherlands, France and Germany have been accredited with driving the switch over to EVs.
Christopher Burghardt, managing director, Europe, at ChargePoint Inc, said: "Roaming agreements not only allow us to expand our global footprint, it is also another example of how collaboration across the industry is key to a greener, more sustainable electric future."
Welcoming the letter Daniel Brown, policy manager and EV lead at the REA, said: "Too many apps, cards, and membership accounts are in our view hindering the net use of the public charging network.
"While these issues have been largely acknowledged and tackled in North America, there has been little progress in the UK to date. It's clear that all that is changing with announcements such as this.
"In recent months the government has made it clear that it expects industry-led action on the topic of e-roaming, and they have taken powers to legislate if progress is not made."
---
Comments
Login on register to comment