Editor's weekly: Who you gonna call?
The launch of 105 was a welcome event and the number will be a comfort to networks and customers alike as winter approaches. However, some challenges remain for the new service.
9th September 2016 by Networks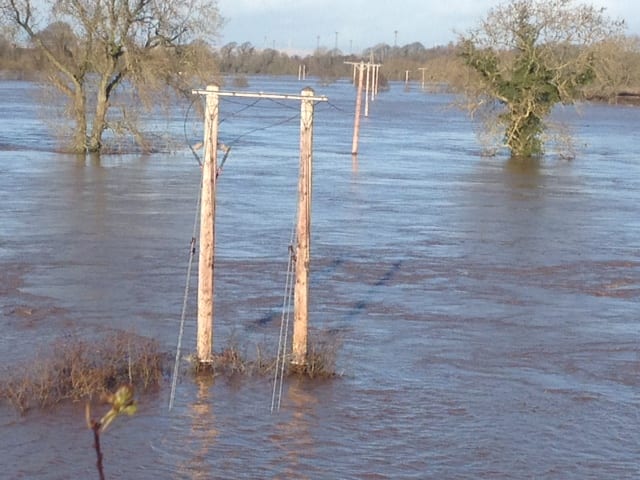 This week saw the culmination of over two years' hard collaborative work from the power networks as 105 – the new emergency service for power cut information – went live.
Industry representatives from the Energy Networks Association have proudly hailed the launch of the number as a major success story, pointing to its comparatively quick turnaround when compared to other three-digit number projects.
While some consumer groups have occasionally grumbled that the 105 project is a waste of money, in fact the £5m price tag for the number is not excessive and, in any case, has been funded by network cash – not consumer bills – according to the ENA. Likewise, the £1m public awareness campaign which is soon to roll out.
The hope for 105 is that it will help networks to improve their customer satisfaction ratings following power cuts by simplifying the process of a consumer getting in touch with their local DNO.
It's reasonable to anticipate that this will indeed be the case since ENA research showed the 72% of the public didn't know that they should contact their network operator in the event of a power cut and only 11% could accurately name who this was anyway. Taking away the need to know the latter detail and replacing it with an easy to recall three-digit number should bring easy wins.
105 should also bring other benefits too however. Not least, it will raise the public profile of DNOs at a time when reinventing network-end user relationships is becoming more and more important. As innovation schemes increasingly seek public participation and the potential for widespread domestic participation in demand side markets is explored, increased awareness of who DNOs are and what they do will be welcome.
That said, positive outcomes from 105 do rely on the system performing well – especially under pressure.
So far, testing seems to have returned encouraging results, but at launch there were a couple of niggles which will need ironing out before a big storm hits and 105 is really put through its paces.
The first issue is by no means the fault of the networks or the 105 team, but it does need attention. This is the current exclusion of customers of the mobile operator Three.
Sources at ENA told Network at the 105 launch event that Three has been dragging its feet in coming on board with 105 because – unlike any other telecoms network operators – it expected to be paid for supporting the number. They added that they believed and hoped that Three would join ranks with the UK's other telecoms providers soon.
Three assured Network that it is now working on implementing the number and that customers who call in the meantime will be given information about how to contact their relevant DNO using existing 0800 numbers.
The other detail which may cause some issues is that during testing, some calls were transferred to the wrong DNO.
This occurred during testing for a number of different reasons – mostly due to phone masts at the boundaries of DNO license areas giving a misleading indication of a caller's location, and due to inconsistent use of billing versus location information for referring callers from mobile phones.
These problems will be tricky to iron out completely – the focus for the moment is on ensuring that a smooth and friendly hand over process automatically kicks in for callers that need redirecting and that no customers simply find themselves rebuffed.
The final flaw in the 105 service is one which raises broader questions about how networks and other stakeholders in the power system prepare for the eventuality of extended blackouts.
In his recent interview with Network, Electricity North West chief executive Peter Emery pointed out that keeping the lights on is just the tip of the iceberg of challenges which arise for networks and communities when harsh conditions cause power cuts to drag on.
All too soon, without power, phone systems too grind to a halt.
---
Comments
Login on register to comment