Customers able to track power cuts
A power cut tracker that allows customers to follow engineers' progress when restoring electricity supplies has been launched by UK Power Networks.
18th April 2018 by Networks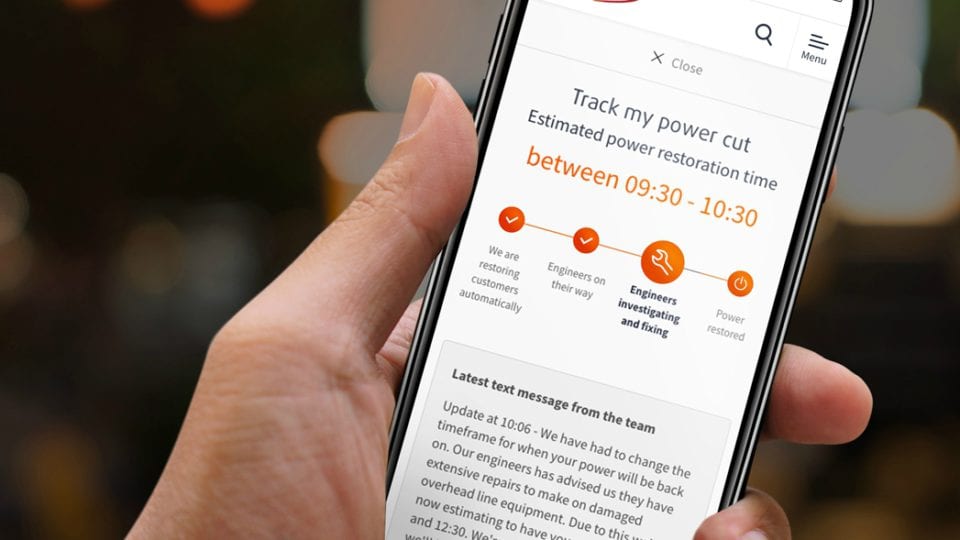 Over 250 UK Power Networks customers helped 'road test' the new website for the UK's largest power distributor before it went live, with its developers drawing inspiration from leading internet retailers and brands outside the utility sector to shape the new-look website and services.
The power cut tracker has a timeline tracking progress from the moment when a power cut is first reported to the moment power is restored.
All the information customers receive by calling UK Power Networks during a power cut is now available online, making it quick and easy to find out what is going on and select other services, such as regular text updates, until their supplies are restored.
Matt Rudling, director of customer services at UK Power Networks, said: "More and more people are looking at our website from their phones and tablets. Our new website delivers a personal service that is easy for our customers to use from a mobile.
"The new power cut tracker enables customers to follow progress on their power cut in much the same way as they might track their parcel delivery. Further online services will be going live later this year as we continue to improve our digital services for the modern world in which we live."
Toni Calder, marketing communications manager at UK Power Networks, added: "Technology is advancing at a pace and the world is now full of digital customers who use mobile on the go, track items with one click, communicate using a range of channels and expect a personalised service that is easy, quick and round-the-clock. We've been testing our services and asking customers what they want. The result is that throughout this year and next our customers will see new technology online that meets their needs."
---
Comments
Login on register to comment