Commercial EV project announced in UK
The world's biggest trial of commercial electric vehicles (EVs) has been given the green light by energy regulator Ofgem.
30th November 2018 by Networks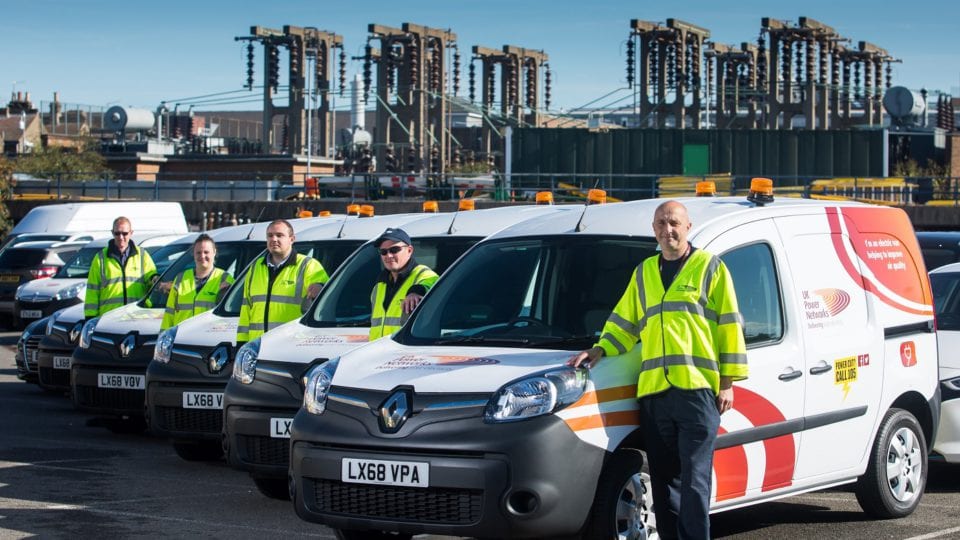 The trial which is entitled 'Optimise Prime' will bring together leading power, technology, fleet and transport companies to test and implement the best approaches to the EV rollout for commercial enterprises.
With businesses buying 58% of all new vehicles in the UK, it will be commercial vehicles that determine the speed of the transition to low carbon transport.
This three-year innovation project will come up with practical ways of overcoming the up-front costs that are currently holding back many of the country's biggest commercial vehicle operators from making the switch to EVs.
Led by global data technology solutions provider Hitachi Vantara and electricity distributor UK Power Networks, the trial will see up to 3,000 electric vehicles from Centrica, Uber and a large UK depot-based parcel carrier take to the road, supported by distributor Scottish and Southern Electricity Networks, Hitachi Europe and Hitachi Capital Vehicle Solutions.
Nicole Thompson, director, social innovation & co-creation partnerships at Hitachi Vantara, said: "Hitachi is an innovation company working on solutions for the world's future challenges. EVs are a massive driver of opportunity in the shift to smart energy and decarbonised transport, but they also present a huge infrastructure challenge. Our ability to exploit data will be critical to enable us to understand the challenge and test the best ways to overcome it.
"There are many companies and initiatives trying to crack how we can practically roll out electric vehicles at the required pace and scale – both in the UK and overseas. But too often we are working in siloes. This is not only cost-inefficient, but it ultimately slows down the transition to EVs. We don't have time to make errors or guesstimate. Hitachi is committed to helping organisations across different sectors and industries work together and provide openly shared data and learning to enable a faster transition to electric and meet climate change objectives."
Ian Cameron, head of innovation at UK Power Networks, said: "For electric vehicles it's no longer a case of the tipping point, but the jumping point, because when large-scale commercial electric vehicle operators decide to switch from petrol or diesel to electric the impact will be instant. There's incredible potential to improve the air quality of our towns and cities and we want to help that happen at the lowest possible cost to our customers."
The project will deliver an end-to-end overview of what the switch to EVs means for the cables and substations that deliver electricity to the community, for the businesses that need to invest in new infrastructure, and for the end users that need to power their vehicles.
Using large, real-life datasets and Internet of Things technologies, the project will create a detailed picture of the demands of electric fleet and private hire vehicles. This will make it possible to develop solutions that cut the cost of owning and running electric vehicles, such as charging EVs outside the electricity network's peak times.
The UK's big commercial vehicle operators must overcome several obstacles before they adopt electric vehicles on a large scale – all the way from the up-front capital hurdle to managing charging times.
Network operators, meanwhile, need to get a better understanding of the impact of commercial EVs on the country's electricity grid. They are also looking to understand whether these vehicles can support the electricity network and help keep costs low for customers by discharging during peak times and recharging off-peak.
The project will launch early 2019. Following a programme design and build phase, the first Optimise Prime vehicles will be on the road during the second half of 2019. The test area will include a range of urban, suburban and rural scenarios across the South East, South Central and East of England.
To help the wider industry prepare, the largest cross-industry datasets on commercial EV charging and use will be shared openly.
£18 million will be funded through partner contributions, and an additional £16.6m will come from Ofgem via its Network Innovation Competition. Ofgem's funding will deliver total savings of more than £200m – equivalent to 12 times the funded amount – in benefits to UK electricity customers.
---
Comments
Login on register to comment