Campaign to accelerate EVs and 'smart' charging urged
Drivers and consumers will need more support, advice and protection from government and Ofgem to be confident that driving an electric vehicle will be a positive experience, according to recommendations in the government's Electric Vehicle Energy Taskforce (EVET) report.
15th January 2020 by Networks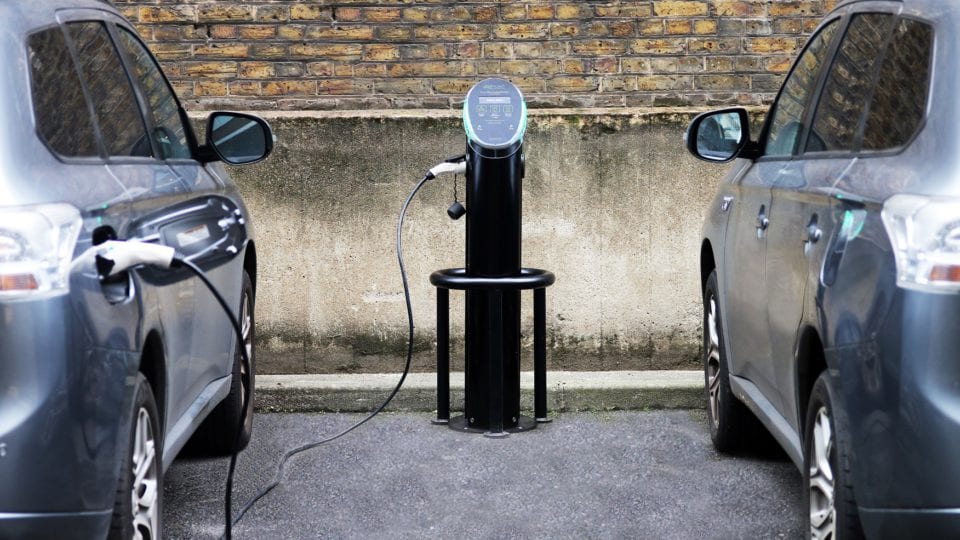 This would involve an "ongoing and proactive" campaign to promote the benefits of smart charging to the public, organised either by a new independent body, or by an existing body, such as Go Ultra Low or the Energy Saving Trust, with an extended remit.
As well as the consumer-facing campaign body, the taskforce also recommends that the government funds an independent, advice and information service on smart charging and EVs, by the end of 2022.
The EVET, chaired by Energy Systems Catapult chief executive Philip New, was jointly established by energy and transport ministers at the Prime Minister's Zero Emission Vehicle Summit, in September 2018.
Its report contains 21 recommendations and was produced after consultation with over 350 institutions and companies from the automotive, energy and related industries.
Smart electric vehicle charging must above all else deliver a good user experience

Audrey Gallacher, interim chief executive, Energy UK
The EVET believes that the price tag for infrastructure spending to prepare the electricity networks for the EV transition – estimated at £2.7bn to £6.5bn by the Energy Technologies Institute – can be significantly reduced if the transition is effectively coordinated between government and industry stakeholders.
The report also highlights the importance of interoperability between chargepoint operators, saying that a "high degree of physical, transactional and technical interoperability across the EV charging sector is fundamental to making EV ownership/use a compelling consumer proposition".
It also says that EV charging operators should offer "smart" charging by default, so that consumers receive the financial benefits of lower fuel costs by charging their vehicles during periods of low electricity demand or when surplus renewable energy is being generated.
At the same time, the networks would be better able to balance demand and supply.
"Smart" charging means that a chargepoint will wait until it receives a price signal that a cheaper tariff is available before switching on – unless the driver opts out and selects a "charge now" option.
Another recommendation is that there should also be clear labelling standards in place to inform consumers of the types of interoperability offered by chargepoint operators.
BEAMA, the UK association for manufacturers and providers of energy infrastructure, led the work package to review smart charging infrastructure and interoperability standards.
It will now establish a programme of work to address how the key recommendations will be delivered.
Audrey Gallacher, interim chief executive of Energy UK, said: "Smart electric vehicle charging must above all else deliver a good user experience. Consumers must be able to choose when to charge their electric vehicle and should be rewarded for offering flexibility to the energy system."
In other recommendations, the taskforce report says that there should also be a common complaints-handling system across the EV sector, and a full review of consumer protections.
It also calls on Ofgem to review whether there will be a need for "emergency charge limitation", whereby a network operator issues an instruction to a chargepoint to stop charging, if there is a risk of network failure or loss of supply.
However, such powers should only be used in emergencies, and bound by clear governance arrangements, it says.
The report notes that digital, as well as physical, infrastructure must be integrated to deliver "whole system" benefits.
On data, it proposes that industry-wide data sharing arrangement should be established, which would also facilitate the creation of public chargepoint information apps.
It also recommends creating a data access and privacy framework for the EV sector.
Commenting on this aspect of the report, Matt Evans, executive director of TechUK, said: "A flexible grid, delivering smart charging to smart electric vehicles requires accessible data. Frameworks therefore need to be developed to facilitate the appropriate secure sharing of this data."
The taskforce considered:
• the impact of electric vehicles on the electricity system of Great Britain
• EV driver engagement
• co-ordination of consumer protection
• near and long-term effects
• facilitation of charging infrastructure connections
• the role for smart charging
• data requirements, sharing and protection
However, it considered that other issues were outside its scope, including:
forecasting EV uptake
where chargepoints should be deployed
definition of standards
non-smart chargepoints.
---
Comments
Login on register to comment