Call for greater EV infrastructure
Burns & McDonnell has challenged the industry to prepare for the rise in electric vehicles (EVs) if the UK wants to be a world leader in clean energy and low carbon transport.
16th October 2018 by Networks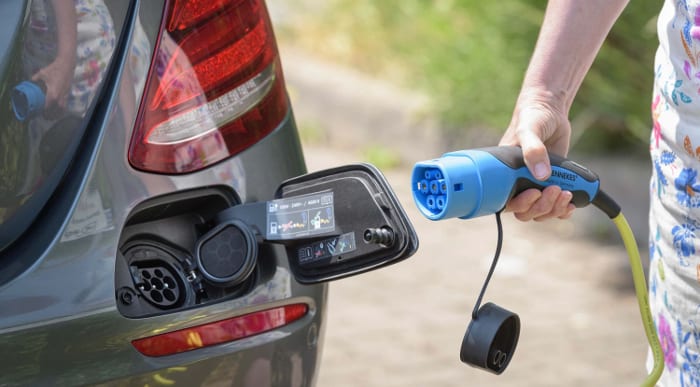 The company is an international engineering consulting firm leading efforts to plan and design low-carbon electric infrastructure, including a long-term investment strategy for the West Midlands and the UK.
The firm is suggesting a range of options for UK energy infrastructure design and offered industry leaders attending the Low Carbon Networks & Innovation Conference (LCNI) this week, the chance to test drive the latest EV technology first hand. A number of popular models were showcased: Jaguar I PACE, Hyundai Kona and Tesla X.
Speaking at the conference, Jeff Casey, Burns & McDonnell's UK business development director, explained: "This new and exciting technology presents a fantastic opportunity, but there are plenty of challenges to overcome. The clock is ticking and we have 11 years to make prudent investments in the energy infrastructure that will be required to support the enormous potential of EVs. The timing and rate of EV adoption is unknown but we do know we must plan, adapt and modify the infrastructure to support it. "
Burns & McDonnell is advocating a broad approach in order for the industry to consider all the options now for greater technology and network integration and new innovative solutions that will result in better energy outcomes. It calls for:
New ways of solving longstanding problems, including barriers to funding and the fundamental shift that will be required to begin thinking of energy as a service;
Government engagement to further develop smart charging infrastructure that permits EVs to draw power when the regional network can accommodate it and when prices are correspondingly low, to minimise network impact;
Vehicle to grid (V2G) charging to help offset some of the variability in system demands and strengthen potential arguments in favour of a DSO-led supply market; and
Long-term mandates and technology standards to allow industry to plan effectively and make the necessary investments.
Casey added: "The transition to EVs presents an incredible opportunity to change the entire system for the better. The Government's Road to Zero Strategy is a good start but we need to focus on the infrastructure improvements and policy considerations required to make the vision a reality. It is essential that original equipment manufacturers, EV manufacturers, transmission and distribution network operators and the system operator are all on board and work together if we are to reach a comprehensive solution and solidify the UK's rightful place as a leader in the worldwide movement toward clean energy and a sustainable future."
---
Comments
Login on register to comment