£1bn 'energy superhighway' gets royal opening
A £1 billion 'energy superhighway' which carries high voltage power cables beneath the streets of central London has been officially opened by Prince Charles and the Duchess of Cornwall.
8th February 2018 by Networks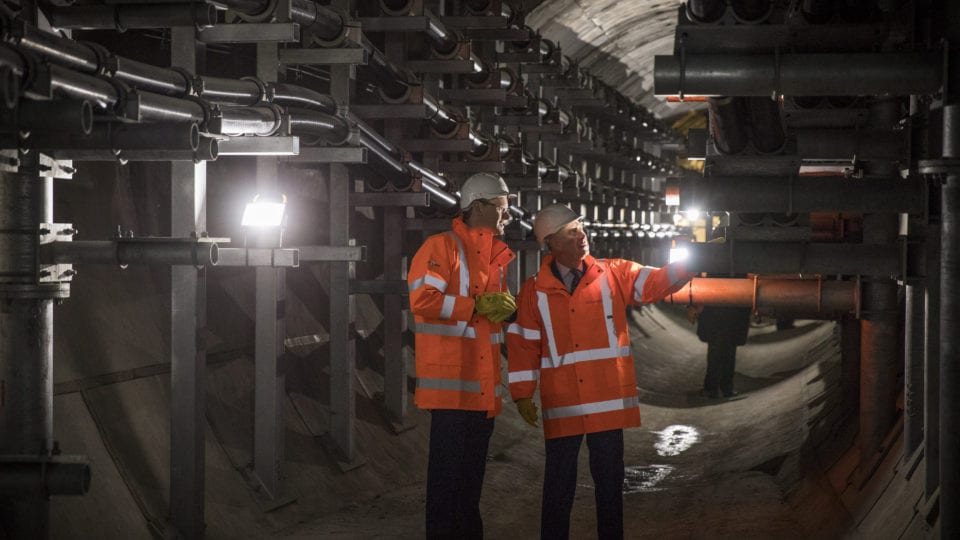 National Grid has recently flicked the switch to energise over 200km of high voltage electricity cables carried inside a network of 32km of tunnels as part of a seven-year project to rewire the capital.
According to National Grid, the £1bn project has been delivered on time and under budget; and is the most significant addition to London's electricity system since the 1960s.
The tunnels, running from Hackney in the east to Willesden in the west, and from Kensal Green to Wimbledon in the south also house some of the local electricity network company's cables too.
John Pettigrew, National Grid's chief executive, said: "We are delighted to have been able to show The Prince of Wales how this £1bn project has enabled us to rewire London to make sure the capital and those living in it have the electricity they need to rise to the challenges of the 21st century."
Greg Clark, Business and Energy Secretary, said: "The £1 billion London Power Tunnels is exactly the type of investment and innovative infrastructure project that the Government wants to encourage through our modern Industrial Strategy.
"This important infrastructure will help increase productivity by cutting the number of roadworks needed for maintenance, as well as powering London with the safe and reliable electricity supplies it needs for the future."
Ten new 400kV transmission circuits inside the tunnels will initially carry up to 20% of the electricity needed in London, more when older parts of the electricity network, built in the 1950s, are decommissioned.
---
Comments
Login on register to comment