Responding to network threats
The recent increase in sophisticated, targeted security threats by both external and inside attackers has increased the awareness and urgency of communication service providers, mission-critical network operators and utility network operators for implementing comprehensive security strategies. Nokia's Mauricio Subieta - cyber security for utilities program lead - speaks to Network.
4th January 2018 by Networks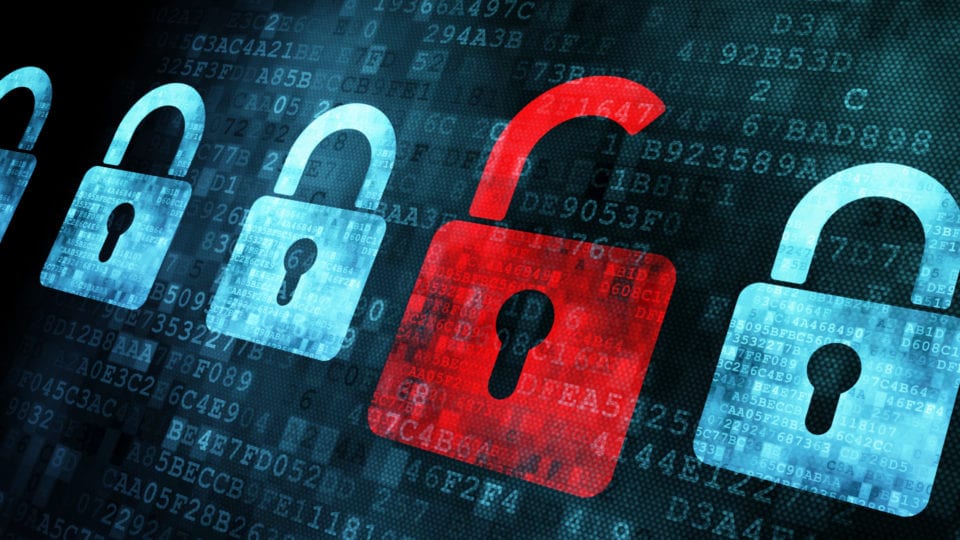 Q: What kind of cyber threats should power firms be concerned about?
A: There are many different types of attack. They include data theft and tampering, eavesdropping and potentially damaging distributed denial of service (DDoS) attacks. A fast-growing and potentially far more damaging attack is the destruction of service (DeOS) attack that can physically damage hardware and equipment by, for example, corrupting the firmware on internet-connected devices. In a power grid for instance, it is thought to be possible to overload grid components and block protective features that keep components from overheating, damaging transformers or other equipment.
Q: Development of the so-called smart grid where sophisticated control systems are used to manage an ever-more complex supply and demand balance, means the amount of industry data in existence is growing rapidly. How valuable is this data and in what ways are hackers targeting the smart grid?
A: Looking to comment on all facets of smart grid data with a statement of "value" is a moot point. For example, in itself a small data packet is maybe meaningless, but looking at the source/destination address may reveal underlying endpoints of interest. So the point is how do you stop people looking inside your kimono in the first instance. Building an OT system that adheres to defined standards is a prudent approach here.
Q: As the grid of the future continues to develop and requires more systems to manage than the more simplistic plant-to-home network of the past, will this present hackers with further opportunities to steal data? What could they potentially do with this data?
A: Security is all about a set of defined layers. If the layers are breached then the last stand is encryption. Encryption is a key element in cyber-security for utilities. Nokia offers a comprehensive multi-layer encryption solution – IP/MPLS layer and transport layer using optical and microwave systems. With this solution utilities can pick the right encryption component using a best fit approach based on the network architecture deployed and rest assured that the data flow on the plane will be useless outside of operational contexts.
Q: Do you think cyber security has evolved as quickly as the network itself?
A: If we are considering most OT networks it's not apparent that there is significant evolution with respect to cyber security.
Our strategy at Nokia is to help utilities get a grip on evolving the cyber protection landscape so as to embrace the new communications technology that will underpin new business models (e.g. DER, EV, DSO).
This is embracing the standards and offering solutions to implement them across both OT and ICT layers and additionally for the entire company.
Q: What work is Nokia doing to help mitigate the risk of cyber-attacks?
A: Not only are attacks becoming ever-more sophisticated, but the potential damage that can result is growing, even physical damage to critical infrastructure such as electricity distribution grids.
Mission-critical networks can ill afford any successful cyber-attacks. Not just financial loss is at stake; lives can be put in jeopardy.
Deploying the right level of security is a high priority. Nokia offers an advanced and comprehensive approach that is built on its long experience and in-depth expertise of both security and mission-critical networks and operations. In line with best practices and published standards, the Nokia solution can ensure the highest levels of protection for mission-critical communications. Utilities deserve nothing less.
Examples of relevant security standards (and inference from USA with NERC-CIP) that Nokia can help you with include:-
ISO 2700x information security management systems – ISO/IEC 27001 is the best-known standard in the family providing requirements for an information security management system (ISMS).
ITU-T X.805 security architecture – a streamlined high-level threat model, enabling operators to assess network security and eliminate potential threats in complex environments. It can be applied across network operations, as well as in network management.
IEC 62443(-2-4) Security for industrial automation and control systems (IACS) – specifies requirements for digital security capabilities for IACS service providers during integration and maintenance of an automation solution.
Q: What transformation services do you offer for critical utility networks?
A: Nokia is trusted with the design and integration of some of the most complex networks in the world. Our global team of experts uses carrier-proven processes and tools to mitigate risk and reduce costs in multivendor, multi-technology environments — from the earliest planning stages through to end-to-end network integration and operations. Further information on the support services we offer can be found here: https://networks.nokia.com/power-utilities/smart-grid
Q: What experience does Nokia have working with network operators in the UK?
A: Nokia is in discussion with the licensed operators to look at the future communication and system thinking requirements (DSO dimensions) and sharing its best practices from a global stage including the adoption of NERC CIP –http://www.nerc.com/pa/Stand/Pages/CIPStandards.aspx – from the USA.
Q: How do you get to a level of assurance/confidence when approaching the re-shape of grid operations for more system operational requirements?
A: Nokia is the trusted partner of power utilities around the globe, working closely with them to understand their challenges, objectives and priorities in order to mutually develop technologies and processes for the strategic deployment of smart grids. Throughout these partnerships we maintain a strong focus on power utilities' priorities for safety, reliability, security and efficiency – building assurance as we go.
Q: Network companies have established ways of identifying, assessing and responding to long-term cyber security threats in a cross-industry strategic fashion. How important is this collaborative approach?
A: The Energy Networks Association (ENA) represents an ideal medium for collaboration, to gather the right thought leaders, share amongst the members and stakeholders and Nokia is actively trying to help inject the views from a communication provider perspective. We look forward to ongoing consultations and discussions across these landscapes.
Q. Given that the networks are a critical piece of infrastructure, what steps should they have in place if a cyber-attack was successful?
A: Managing contagion is about limiting the potential impact then taking steps to remove and stop an attack. A layered architecture and embracing the right solutions provides the right tools to prevent and administer the next generation of OT.
Q. How do you as a company ensure that you're keeping pace with advances in technology and how this impacts on cyber security?
A: To make the right investment decisions, utilities benefit from the economic analysis and research center of Nokia Bell Labs, which delivers advanced methods and tools for network planning and design, as well as financial optimisation of network transformation and business modelling with security in mind.
With data analytics coming from multiple sources embracing a large eco-system, Bell Labs experts evaluate the business and network security economics, quantifying benefits and risks for better management and cost optimisation. All of which find its way into product capabilities such as Nokia Netguard Security Management Center that offer utilities a single pane of glass view to the security landscape. For more details on Nokia across the cyber security landscape visit: https://networks.nokia.com/power-utilities/cyber-security
Q: Finally, what advice would you give to power firms who are looking to take action to improve their cyber-security?
A: Let us help with your cyber-security transformation. Don't approach the "lego" strategy of bolt on appliances as this only solves pin point issues at best and compounds problems at worst.
The world's smart grid communications specialist, Nokia brings its leadership and expertise in communications technology and network security to meet the most demanding requirements of power utilities. Its solutions help them create an intelligent, responsive and adaptive communications network.
Talk to Nokia about how we can help build and secure your power utility communications network at all levels. For more information, visit https://networks.nokia.com/power-utilities
For more information contact Nigel Nawacki, solutions CTO Energy, utilities UKI (Nigel.Nawacki@Nokia.com) or Tim Arkinstall, head of utility sales UKI (Tim.Arkinstall@Nokia.com)
---
Comments
Login on register to comment